Veteran Entrepreneur Spotlight: Paintru, The Custom Fine Art Startup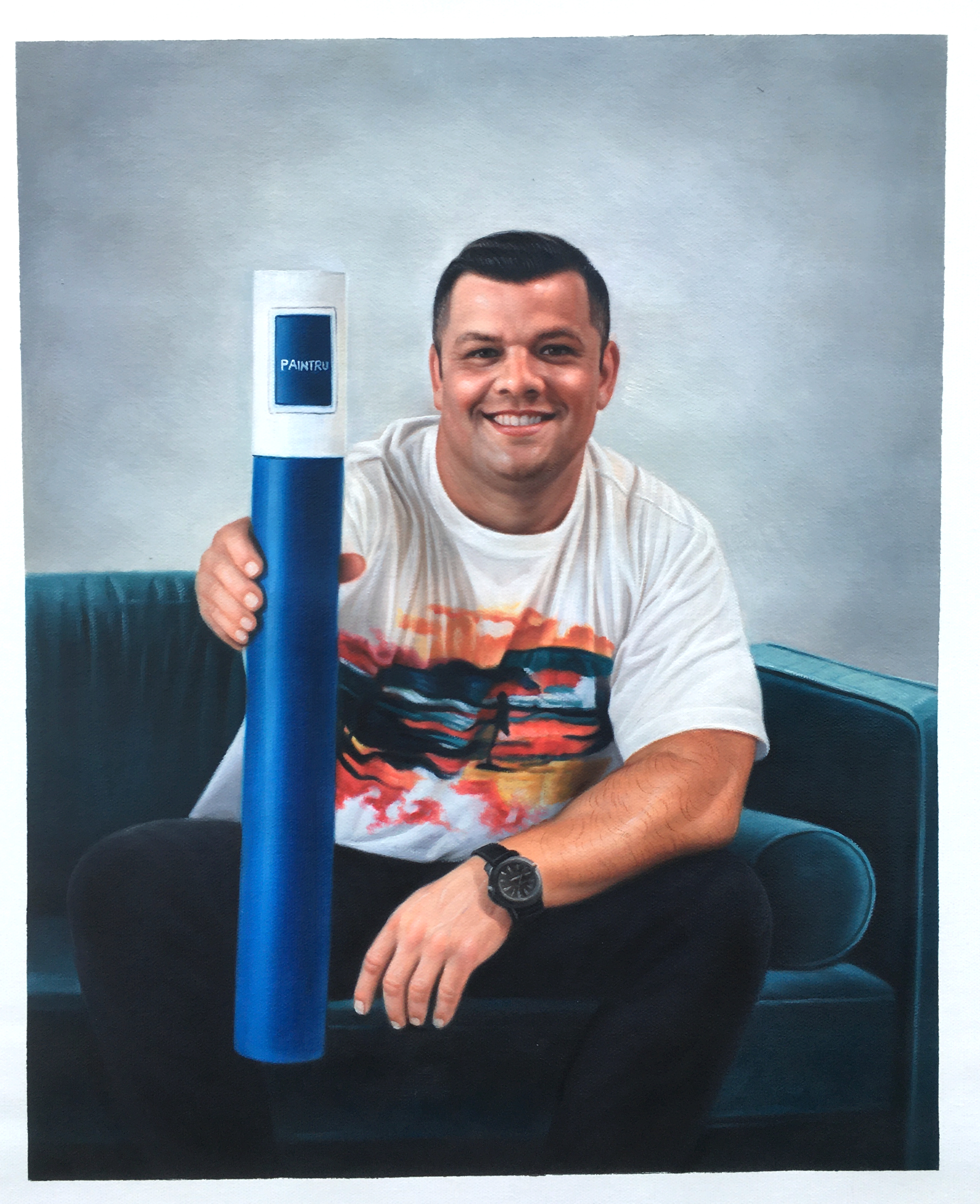 Paintru was founded and is continued to be run by a team of veteran entrepreneurs–JD Kameen, Brendan Aronson, and Eric Kettani. Learn more about our team's journey with transitioning from military service to starting a fine art company in this blog post including Q&A with Brendan and Eric.
Brendan and I, JD Kameen, co-founder and CEO of Paintru, go way back. Back to primary school in fact! The path of our lives crossed that of Eric's during our time at The US Naval Academy, in Annapolis Maryland. At that time, we did not yet know we would join together in business several years later, a seeming lifetime when those years consist of various military service and other careers.

Impressionist Oil Commission of Our Team's Alma Mater, The US Naval Academy
Veterans have proven they have what it takes to succeed in the world of entrepreneurship. Some might say it even comes naturally. Many incredible companies have been founded with the hard work, stamina, perseverance, and resilience that time in the military adds to one's character.
According to the U.S. Small Business Administration, veterans are 45% more likely to start and run their own businesses when compared to their civilian counterparts.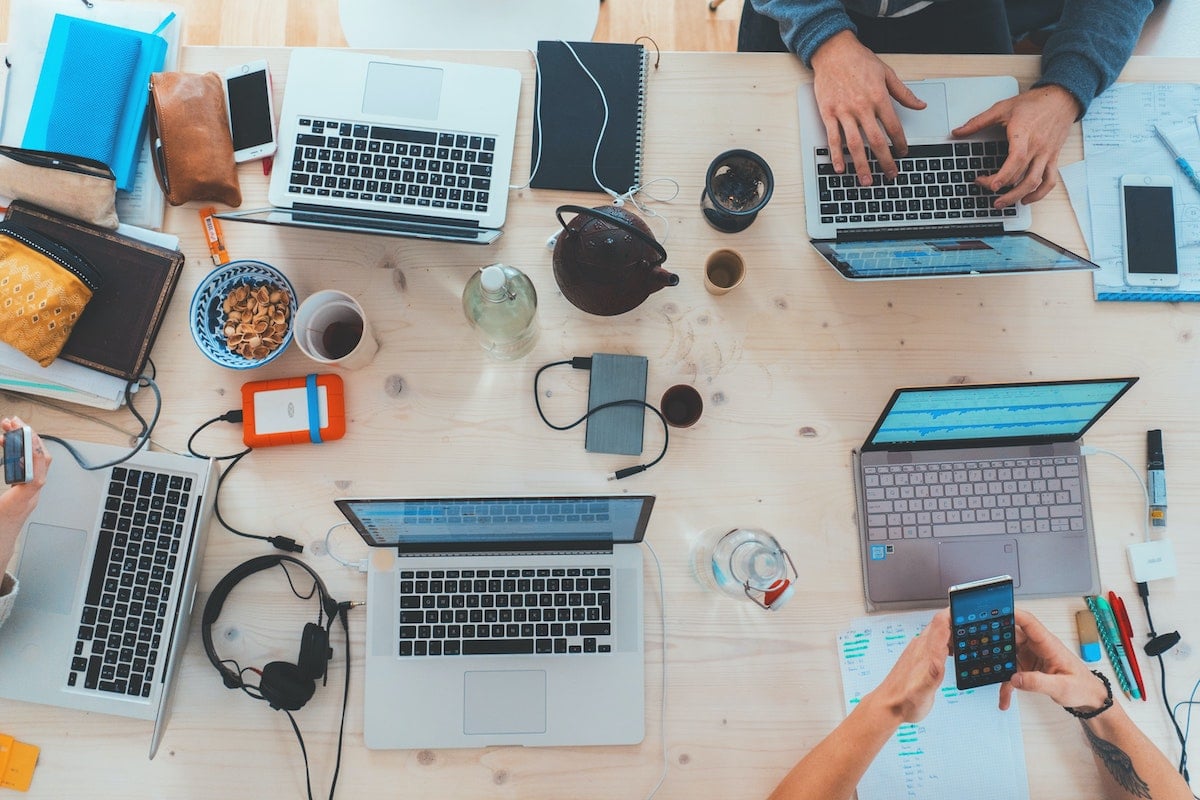 Business That Creates The Life As We Know It, Founded By Veterans
A diverse and iconic spattering of companies having been started by military veterans, These include, but of course are not limited to Walmart (Army veteran Sam Walton), FedEx (Marine Corps veteran Fred Smith), GoDaddy (Marine Corps veteran Bob Parsons), Taboola (Israeli army veteran Adam Singolda), Kinder Morgan (cofounded by Army veteran Richard Kinder), Sperry Shoes (Navy veteran Paul A. Sperry), Nike (Phil Knight served one year of active duty in the Army and 7 in the reserves), Enterprise Rent-a-Car (US Naval Air veteran Jack Taylor).

Jack Taylor, founder of what would become Enterprise Rent-A-Car served in World War II. (Courtesy of Enterprise Rent-A-Car)
As we look at these companies, as well as others created by military veteran entrepreneurs, one thing stands out–the sheer diversity and spectrum of business these companies occupy. We do not see a list of warfare-related companies, but a list of companies that have shaped life and business as we know it.
Roots in Service To Our Country–Now Serving Our Customers and Their Stories
So, here we are, a team of former US Navy and Marine veterans having started a fine art company that is revolutionizing the process of owning and commissioning custom art. Quite the pivot, we know. But, within the natural and unavoidable uncertainty of business and entrepreneurship, we know one thing. That our service and our experience have given us a "unique set of skills" (queue Liam Neeson) that allow us to power our business with passion, innovation, new ideas, and a positive outlook, each and every day.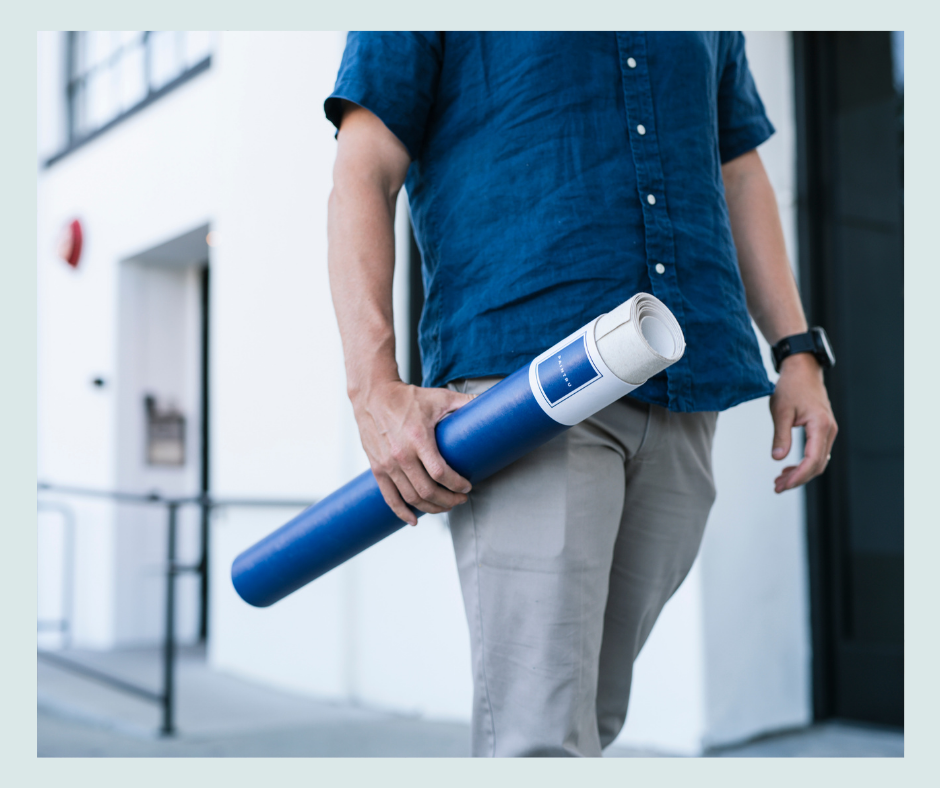 Paintru Turns The Most Cherished Moments & Photos Into Custom Hand-Painted Art
With a world-renowned artist network and simple online process, we help our customers turn any image into a painting. By doing so, we have the incredible opportunity of helping each and every one of our customers tell a story. Every piece of custom artwork holds memories–of loved ones, of experiences, of the world traveled, of beloved pets, kids, and more.
Q&A With The Paintru Team
Q: Can you describe the leap of faith in pursuing entrepreneurship after your service?
Eric Kettani: I have always wanted to be an entrepreneur and start my own business as a kid. I have always looked up to my father and how he started his business.
Brendan Aronson: I was lucky to have a number of mentors in the entrepreneurial ecosystem who helped me think through my career and my next steps. I realized over time that I wanted to work for myself and be a part of a team working to build something special.
Q: What are three things that your military service career prepared you for, within entrepreneurship and/or business?
Eric Kettani: Time management, Attention to detail, and working long hours.
Brendan Aronson: How to figure out new skills, synthesize information from disparate sources and make decisions with limited information.
Q: What is something that has surprised you, entering the business world from your service?
Eric Kettani: The military does an amazing job with training you to be a leader, but it does not always translate to the civilian world. Starting a business is very tough and the military teaches you to overcome those battles and take things day by day.
Brendan Aronson: One, that forging partnerships and strategic relationships take time, consistency, and patience. Two, that everything takes longer and is much more expensive than you'd hope for.
Q: If you could give one piece of advice to other service members looking to entrepreneurship and/or business upon retirement from a military career, what would it be?
Eric Kettani: Find your niche and find mentors that you look up to.
Brendan Aronson: Find great teammates who will be able to pick you up when you're running low on steam. Surrounding yourself with good people will be the difference between success and failure.
Q: What is your favorite way Paintru has incorporated the veteran community into its business?
Eric Kettani: We have joined forces with non-profit Steel Hearts in a mission to paint every fallen service academy member having fallen in service over the past 2 decades of war. These portraits for gold star families are incredibly meaningful to our company, and each and every one of us on the team.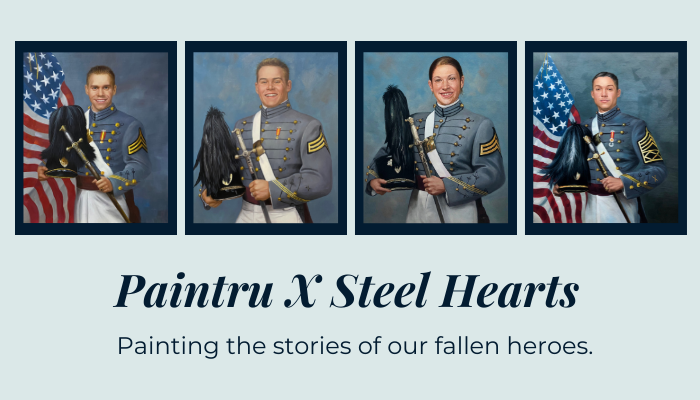 Brendan Aronson: We try to show people in the business world that veterans can make an impact while running their businesses. We try to lift others up while we climb.
---
Eric Kettani


Cofounder, COO, & Artist in Chief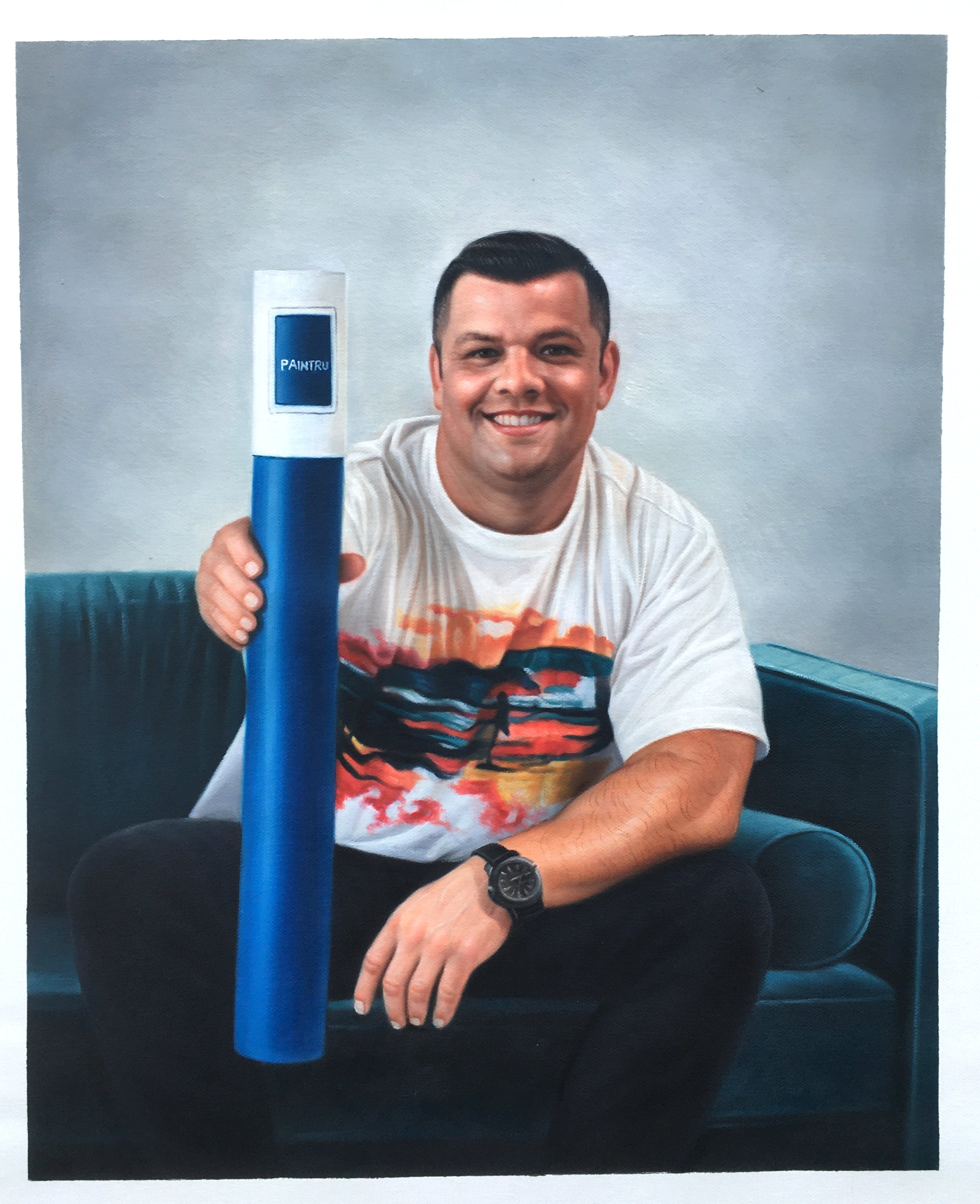 Hailing from Cleveland, Ohio, Eric attended the U.S. Naval Academy for his undergraduate degree before graduating and pursuing his dream of playing professional football.

Eric played in the NFL for 5 years and served in the U.S. Navy for 10 years after graduation. As if that wasn't enough to make the entire Paintru team a little bit jealous, Mr. Kettani is also a professional artist.

After football Eric pursued his passion for art and realized the profound impact it has on everyone. He has sold his paintings to some household names including NFL players, owners, musicians, and art lovers around the globe. Eric's favorite artists are Adam Brett and Jason Skelton.
---
Brendan Aronson


Co-Founder and CFO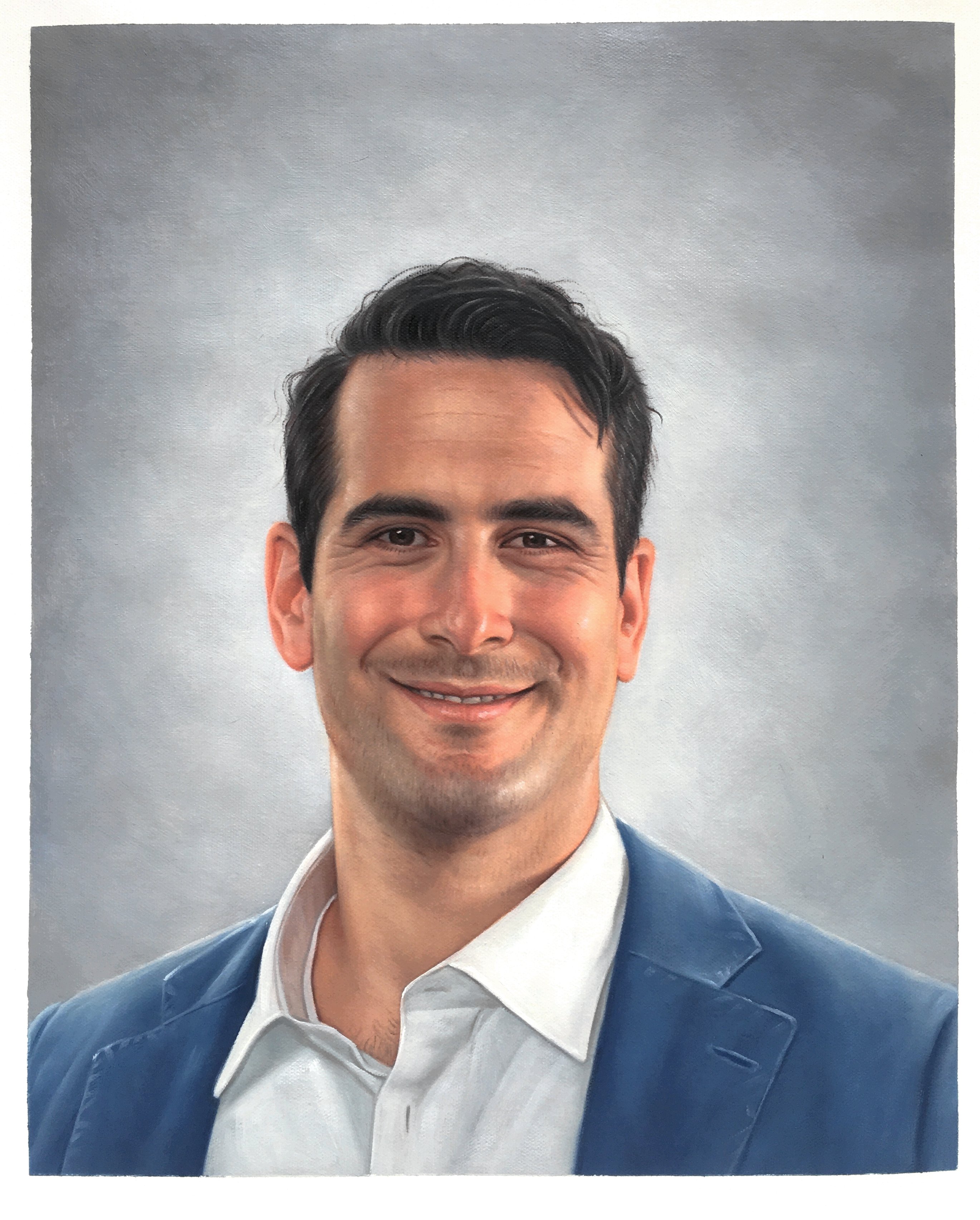 Brendan was born and raised in Baltimore, Maryland, and attended the US Naval Academy for his undergraduate education.

He served as a US Marine officer for 6 years following graduation before pursuing an MBA from The Wharton School.

Although Brendan's artistic expression exclusively manifests via excel spreadsheets, his favorite artist is, quite unoriginally, Michelangelo (who is also his favorite mutant ninja turtle).