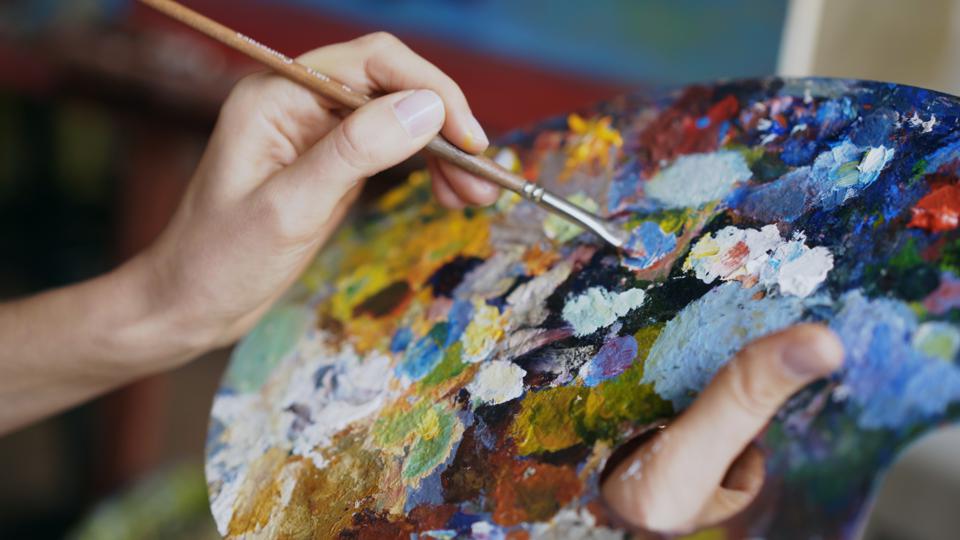 Forbes features Paintru's direct to consumer fine art commission offering alongside partner Framebridge, discussing how both companies are disrupting the market and making it easier to own fine, custom artwork.
Paintru is a startup born on Instagram that is set to revolutionize the market for made-to-order art. Framebridge, the established online leader in the custom picture framing market, has taken Paintru under its wing to lend logistical support to help get its custom art business off the ground.

The synergies are clear, as Framebridge's business is preserving memories in a picture frame, many of which are photographs, and Paintru's sweet spot is turning photographs into a real piece of art. Together they make a formidable alliance. Here's the backstory.
Framebridge is disrupter-in-chief of custom picture framing
In the process, she and Framebridge have disrupted the estimated $4 billion custom-framing market. It simplified the frame selection and order process at the front end and built a state-of-the-art production facility at the back end to deliver custom-framed art, photographs or mementos in three-to-five days for orders received online or seven-to-ten days if received by mail.

With efficiencies designed into the system, Framebridge offers custom framing from $39 to $209 for the largest poster-sized frame. By comparison, the traditional framer wanted $1,600 ($400 each) to frame the four posters that got her business started.
Framebridge's "True Custom Framing Made Truly Simple" promise has not only taken market share from independent framing shops and craft and hobby retailers like Michaels, Jo-Ann and Hobby Lobby, it has unlocked a new potential market.

Framebridge has found that some 65% of the items it has framed are things its customers wouldn't think of taking to one of those shops. And a majority of those customers are Millennials.

In-the-know investors understand Framebridge's potential, including Gordon Segal, co-founder of Crate and Barrel. "Framebridge brings a much-needed service to the multi-billion dollar market that is framing. While I've worked with many retailers over the decades, Framebridge stands out, having built in a few years' time a robust customer-centric business that people love," he said in a statement.

"It's amazing that one third of Framebridge customers have never framed before and that the majority are Millennials," Segal continues. "Based on these and other trends, I agree with investors and analysts alike that the potential size of the framing market is much greater than advertised." To date, Framebridge has received $82.1 million in venture capital funding, including a Series C $30 million investment from T. Rowe Price Associates.
Custom art next?
Signs are Tynan has her eye on disrupting the art market next, which goes hand-in-glove with her picture-framing business. The art market is much larger than frames ($67.4 billion globally and $30 billion in the U.S., according to Art Basel and UBS) and immensely more complicated, but in this new partnership with Paintru, Framebridge is taking aim at a narrow niche: online made-to-order paintings.
It only makes sense, as art is the "software" to a frame's "hardware." With Framebridge's core customers Instagram-obsessed Millennials, who use their phones to take pictures and upload those they want to hang on their wall to Framebridge, Paintru offers the option to turn that photo into an actual hand-painted piece of art.
Paintru started from a personal need much like Tynan's. Co-founder
J. D. Kameen
wanted to give his wife something extra special for their first anniversary. "We had these amazing photographs from around the world, but I wanted to go one step further than just framing a photograph," he shared with me.
"So I went to a local art gallery to hand paint one of our photos, but the whole process was out of whack. From pricing, to the framing options and the timeline, which was going to take months and months, the whole thing was really cumbersome and expensive," he continues.
Not only that, but the Millennial-aged Kameen felt out of place in the art gallery. "It was intimidating," he says, which is a surprising comment coming from an Annapolis Naval Academy graduate and a Marine Corps officer. "I'm accustomed to working on e-commerce platforms for most of my gift buying. This felt like an odd experience."
Turning an Instagram hobby into a business
So he went to
Instagram
where he and his wife had been organizing a community of watercolor artists as a hobby for year. Now he has turned that hobby into a business. "I reached out to some of our artists on Instagram and was quoted prices 60% cheaper than at the art gallery," Kameen says. Today Paintru reportedly has the largest Instagram art community with half-a-million followers.
Thanks to Kameen's Instagram connections with artists around the world, who he says are connecting with Paintru in overwhelming numbers to do custom work, and the new relationship with Framebridge, which is supplying logistical support in e-commerce on the front end and custom framing on the back end, Paintru is intent on mastering all the varied aspects of the business before moving into the venture capital community.

"We have had a lot of VC interest, but we are bootstrapping by design, so we can understand the customer experience for a full year before we focus on truly scaling," Kareem says.

Right now, when an order comes in, which may be for a painting made-to-order or one for a selection of artist reproductions available on the site, his team has to match the right artist who also works in the right medium, which includes oil, watercolor, acrylic and charcoal and then manage their workload.

"There are significant logistical hurdles to starting a global art company. There are a lot of challenges from controlling the quality of the paintings, packaging and ensuring that fragile and meaningful art is not damaged in shipping," he explains.

Just like Framebridge's simple pricing structure, Paintru offers a simple one too with prices ranging from $179 - $679, including free shipping. Customers get to select their medium, picture size and how the painting is delivered, either rolled, stretched or framed.
For example, a 20 X 24 inch custom painting in oil costs $275 for rolled canvas, $390 for stretched, and $425 for a framed piece in one of four available styles. Turn around time is three-to-four weeks depending on the complexity and size of the piece.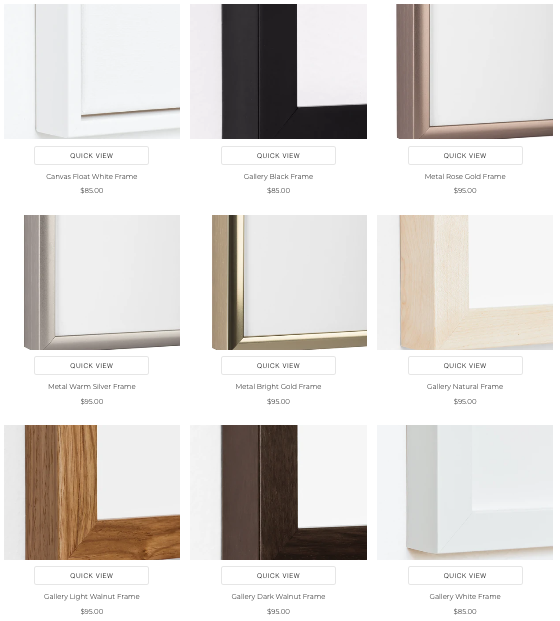 And just like Framebridge, Paintru has discovered an untapped market for its custom paintings: the corporate and commercial market.
"The first commercial order came out of the blue from a pharmaceutical company that wanted 30 paintings for their employees," Kameen says. "They wanted to give something special instead of just framed photographs. And we just got a call from a school that is revamping their art history program, so we expect another 25 coming from them too."
Right now, Kameen notes, Paintru's offerings are not yet available through the Framebridge website, but he adds, "As we grow, we hope to create Paintru gallery walls and make them available to Framebridge customers."
The military is the perfect training ground for business
Joining Kameen in the Paintru venture is fellow Annapolis grad Eric Kettani, who besides serving as a naval officer was a professional football with the New England Patriots, the Washington Redskins, and the Kansas City Chiefs. Kettani is also an accomplished professional artist himself. And another Marine Corps officer, Andrew Mighty, just joined the team as chief information officer, which is appropriate since Mighty comes from a military intelligence background.

In closing, I asked Kameen what about his team's military experience has helped set them up for entrepreneurship. "I can't think of a better training ground for a business leader than military training," he shares.

"We've all been trained for combat, where you develop an action plan, then present it to the commanding officers who find all the holes in it," Kameen continues. "But despite their negativity, you have to execute and get the mission accomplished. That is what we are doing here. We'll look back five to ten years from now and be really glad we didn't listen to the naysayers because we will have created the largest custom art company in the United States."

I, like Framebridge's Tynan, have confidence in their mission.