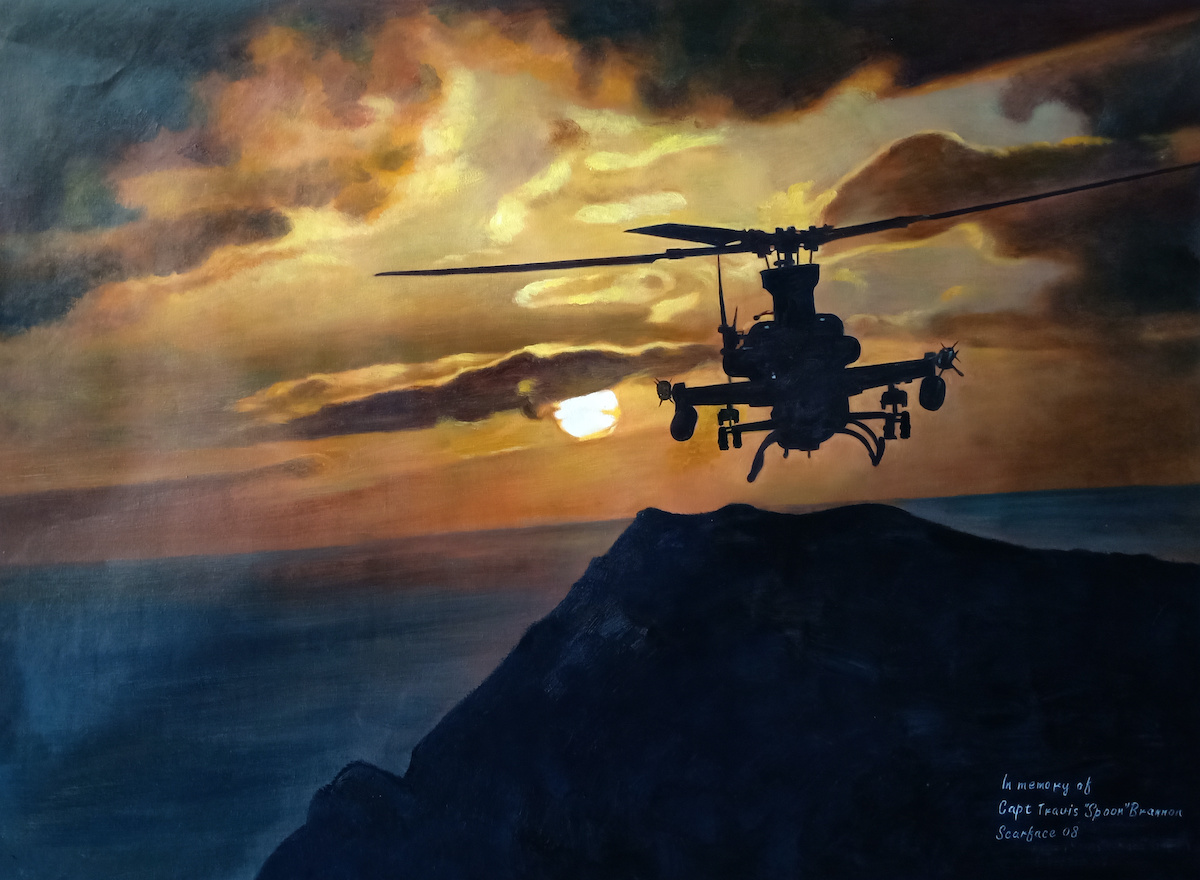 For those of you who do not know, Paintru is a 100% veteran-owned small business. Our founders, myself included, are all graduates of the US Naval Academy in Annapolis, Maryland, and we all went on to serve in the US Military.
Along the way, we've lost friends, classmates, and comrades who gave their lives to serve our country and community. Each of these losses is heartbreaking.
Sharing Memories Through Story
For the founding team, Paintru was a natural extension of a great military tradition. In the Navy and Marine Corps, sea stories are currency - we tell stories of our experiences and fallen comrades to keep their memories alive. When Steel Hearts approached us about a partnership to honor the legacy of our fallen service-academy brothers and sisters, we were thrilled to be able to join them in telling these heroes' stories via art.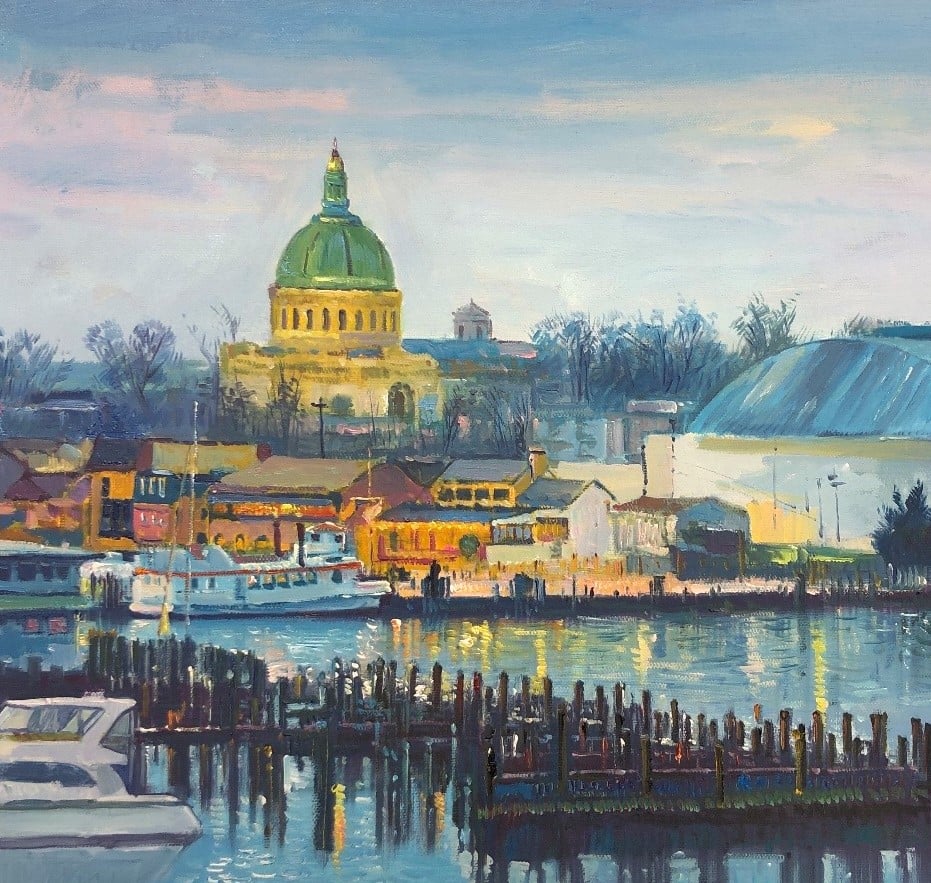 Steel Hearts X Paintru–a Partnership to Commemorate Fallen Service Academy Members
Steel Hearts is a non-profit dedicated to honoring the legacy of fallen service-academy graduates. With over 200 gold-star families on their platform, the Steel Hearts team tirelessly works to honor these men and women's legacy every day. At Paintru, we elevate memories by having photos hand-painted by an artist. We help our customers to tell stories every day through our paintings and we are absolutely thrilled to work with the Steel Hearts team on a special project.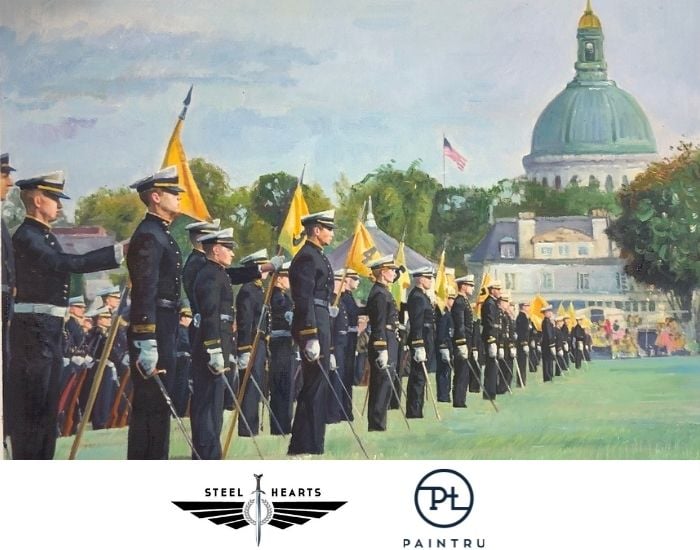 Over the next year, Paintru will paint every graduate of the service academies who have given their lives in the service of our country.
How it Works
Steel Hearts will help by providing imagery of the fallen service members, and coordinating the donation of these paintings to the families. A recent study out of Canada found that art helps families cope with loss, and we hope these paintings serve as a worthy tribute to these heroes' memory and legacy.
Learn more about Paintru Memorial Portraits >
Project Spotlight: In Memory of Daniel Hyde
1LT Daniel Hyde was killed in action in Operation Iraqi Freedom on March 7, 2009 in Samarra, Iraq.

Hand-painted oil painting commissioned in memory of LT Daniel Hyde
Daniel exemplified leadership, commitment, and service to all who knew him. He graduated from Downey High School in 2003. He was a leader at every phase of his life, lettering in three varsity sports in high school and holding the position of student body president for two terms.
Daniel's accomplishments earned acceptance by all three military academies. He graduated from West Point 23rd out of 968 before getting his Ranger tab and airborne qualification.

LT Hyde was assigned to the 2nd Battalion, 35th Infantry Regiment, 3rd Brigade Combat Team, 25th Infantry Division, Schofield Barracks, Hawaii, and is survived by his parents and a sister, who are residents of Modesto California. He was a leader at every phase of his life - from high school student body president, to commanding the 4th Regiment at West Point, to his Infantry and Ranger School training, and as a platoon leader in the 25th Infantry Division.
Daniel is remembered for advice he once offered other students, which perfectly summarizes his attitude of excellence in everything: "Do not accept mediocrity in any aspect of your life."
How You Can Join Our Mission
We are fundraising to offset the costs of this philanthropic endeavor. We hope to be able to raise $67,500 to pay artists to paint these fallen heroes. If we're able to raise $127,500, we will deliver these paintings framed. Any proceeds we raise in excess of that amount will go towards producing artwork for other fallen servicemembers' families, and first-responders from across our country.

Paintru oil painting commission in memory of Captain Travis 'Spoon' Brannon, Scarface '08
Additionally, we've committed to donating 10% of our profits on any paintings sold using promo code: HEROES15 to Steel Hearts to support the important work they do.
We hope to be able to continue to tell our customers' and comrades' stories via art.
These paintings are more than just a product to us - they're a mechanism to tell the stories of those we love and miss the most.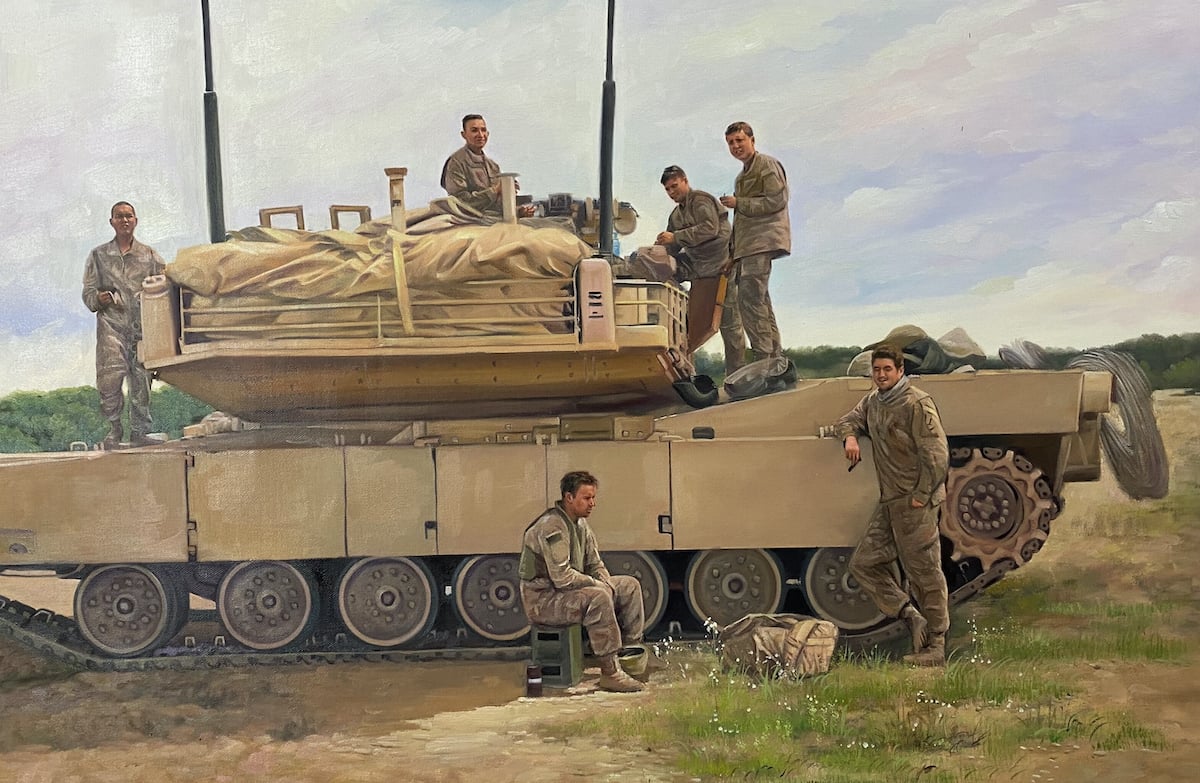 ---
Learn More About Steel Hearts
Steel Hearts is a 501(c)(3) non-profit organization founded in 2014 by Joe Wiseman (USMA '08) and Chris Merz (USMA '07) with a mission to honor fallen Service Academy graduates, cadets, and midshipmen's memories and legacies.

The company was started to both honor and remember our West Point classmates and friends who were killed in action during Operations Iraqi Freedom and Enduring Freedom and to raise money and awareness for charities and veterans' organizations through the sale of unique and innovative products.
Their first project was a high-quality, acid-etched steel commemorative bracelet (670-1 and 36-2903 authorized to wear with pride in and out of uniform).

Steel Hearts donates $10 for every bracelet sold to veteran non-profit organizations and charities designated by the surviving families. Steel Hearts' goal is to cover all classes with fallen graduates.