Black History Month in Art: Communication and Activism

Eric Kettani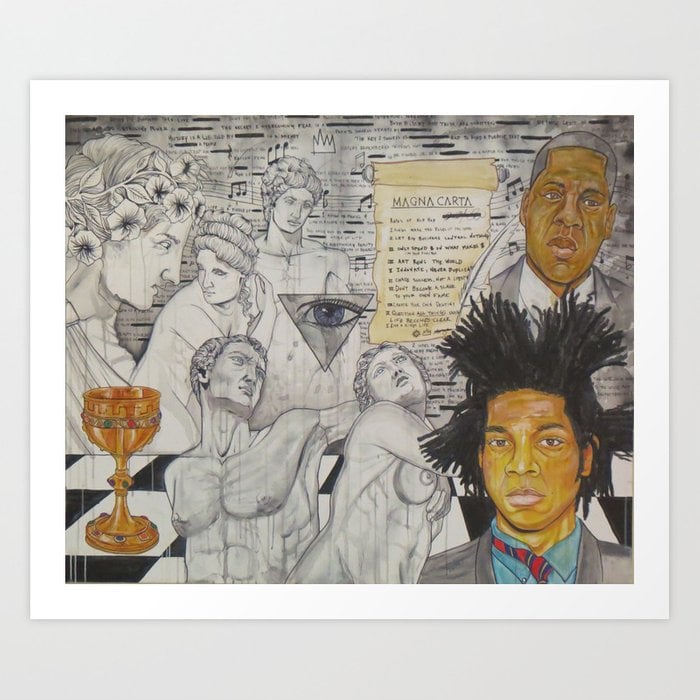 In celebration of Black History Month, Paintru looks at how art has enhanced and impacted the lives of Aaron Maybin and Malcolm Blacken. Whilst achieving renowned success as athletes, both have cultivated exciting artistic careers, contributing momentously to the rich corpus of Black History art.
Here, they share how their respective creative processes bring joy, knock-down barriers, and start conversations.
Sweet Music, Malcolm Blacken
Malcolm Blacken's artist Instagram account is headed with Gaugin's famous quote, 'I shut my eyes in order to see.'
The Senior Director of Player Management for the Washington Football Team was drawn to the multi-sensory experience art brought him from a young age. He reminisces, 'When I started painting, one thing that always seemed to follow me about canvases was texture! Even as a youngster, I was always drawn to art that had it. I can't really explain why…other than that feeling texture creates. To me, it appeals to a different set of senses that aren't otherwise stimulated.'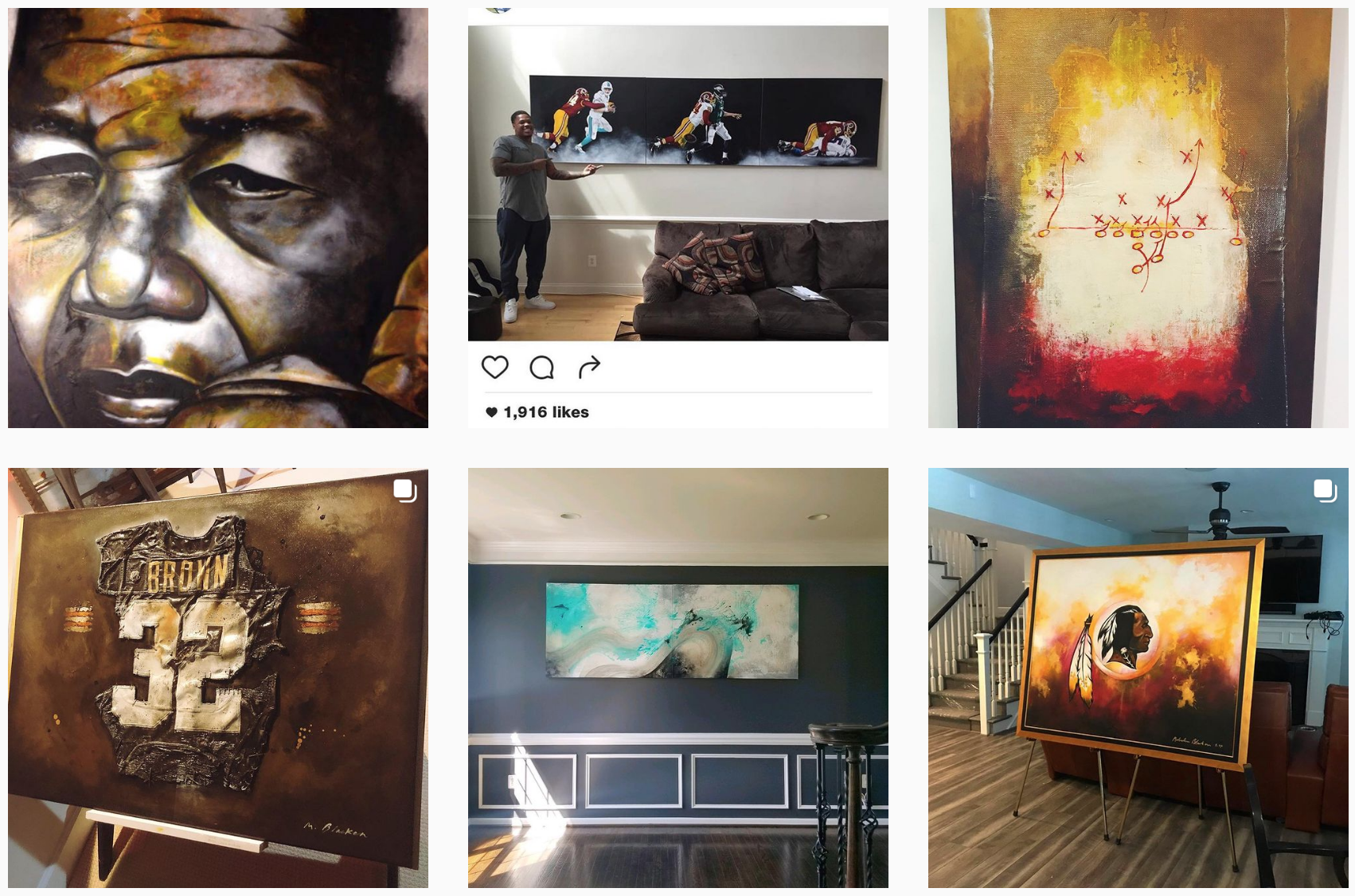 The young Malcolm Blacken's early experience of art has translated into his adult craft. His pieces range from funky depictions of musical instruments, with hyper-fauvist allusions in terms of color and line (for example, 'Sweet Music'), to realist portrayals of sports players, entrenched in both physical and emotional truth ('Commission for Cory Redding'). The communicative power with which Malcolm paints spans wider than art-world circles.
'Being able to sell in a variety of markets has given me more confidence to share my gift!

I use art as another way to communicate with those whom I have no relationship. Art brings people together in a non-verbal way because it speaks for itself. Culturally, my art has no walls and hopefully breaks down barriers that can separate us as human beings.

One of the reasons I recreate the American flag so much is because it speaks to us all. No matter where you are from or going. Respect is universal.'
American Flag, Malcolm Blacken
Thinking specifically about Black History Month art and how artists can forge means of cultural communication, it is easy to celebrate alongside Malcolm in his enthusiasm about art as an expression of experience and a force for social transformation.
Malcolm comments, 'For those of us who create art and are blessed with this vehicle to express ourselves in this way, we can effect change! We can stand for, or against, the issues of today through art! Art can motivate and inspire change no matter who sees it. We all are from somewhere and it's O.K. culturally to let viewers travel within your art. It's O.K. that your art speaks to all who have a true passion for one-of-a-kind works.'
He adds, 'Today's cultural topics are at an all time high and art should tell that story for the history books.'
Paintru is honored to commission pieces belonging to the Black History art corpus and support social justice and change.
Paintru custom portrait of Ahmaud Arbery: an unarmed 25 year old who was fatally shot while jogging
On a personal and practical level, Malcolm acknowledges the opportunities that his creative endeavors have created.
'Because art speaks and communicates on its own, it opened doors for me before I arrived with access to social media. The work artists produce can have a complete conversation with a stranger. Art opens the introduction door because a connection is made through the viewer usually before a formal introduction with me. Art has been opening doors for me for 40 years now and, with each new piece, hopefully new doors and relationships will be formed.'

Artwork by Malcolm Blacken
Aaron Maybin, a former Mt. Hebron and Penn State standout, also sees his art as a tool for advocating. His pieces are have sold for as much as $20,000 and he describes them as depicting 'racial strife and communal love.' His art often portrays and celebrates Black icons and Black History art, featuring individuals such as actress Angela Davis and author James Baldwin, as well as victims of racism and police violence, such as Eric Garner, who was killed by police in 2014.

Last Words of Eric Garner, Aaron Maybin
Currently exhibiting in The Art of Activism at Maryland Hall, the activist space that Aaron Maybin's work fuels and alights is tangible.
For Aaron Maybin, art functions as more than a means of communication, but as an active narrative that can reshape cultures. 'Because it (art) has always been our tool of expression and storytelling,' he says.
'From the days of the Harlem renaissance when artists like Langston Hughes taught America about the feeling of a deferred dream, to the time of Basquiat educating the fine art community and to the language of the graffiti street artists that brought New York to life. The artists of today are no different. We use art as a tool to tell our stories and preserve our narrative in our own voices.'
The crabs in the barrell, Aaron Maybin
Aaron describes his relationship with art from a young age:
'Art has been my preferred language method of choice since before I could form words and speak. It's how I communicate the words I dare not say. And it is the vehicle by which I say the things that others are afraid to. It's my therapy, my expression, and my voice. It's the language of my soul.'
Aaron Maybin's art activism seeks to bridge between all barriers that divide cultures and society. 'It allows people of different colors, cultures and creeds to shed the burdens of their differences and share space on a common ground. It provides narrative and context for a deeper understanding of what makes us human. It makes us feel.'

A flower from the concrete (Young King), Aaron Maybin
Aaron's pieces speak directly to the human experience. The rendering of emotion in his art stands plainly in sight: the viewer is confronted with a sharp expression of humanity, as well as a deeply personal narrative, which succeeds in becoming simultaneously universal. 'Art introduced me to therapy,' he says.
'It opened doors by broadening my understanding of the world and the human experience within it. It's allowed me to travel and exhibit my work across the globe and to share unheard stories and narratives from the streets of a forgotten community so that the world will know they existed. That's power.'
Holy grail, Aaron Maybin
Aaron Maybin's advice for future artists echoes the vigorous determination displayed in his artworks.
'Dive in head-first. Don't come up for air...ever. Learn about everything. Experiment with every style and medium imaginable.'
'Get outside of your comfort zone and challenge yourself every day to be better and take more creative risks. Practice your craft relentlessly and never get tired of learning new things from anyone. Be as fearless as a child, make mistakes over and over again, fail: but learn from each failure and be better for it. Find your voice. Your language. Your style. Make it so YOU that its authenticity is undeniable.'
'Dare to imagine what can be, then dare to have the audacity to create it.'
---

Paintru is proud to commission custom artworks to celebrate both cultural and personal moments that matter.
Get in touch with us to discuss how we can create your individual masterpiece; perhaps to mark Black History Month or to contribute to the wider body of Black History art.
---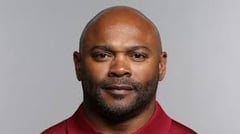 Malcolm Blacken is Senior Director of Player Development for the Washington Football Team and has painted all throughout his playing career to bring balance to his life. Art was a companion in his childhood, he said, and added when his mother bought him a coloring book, 'you would've thought she'd given me a 10-speed bike.'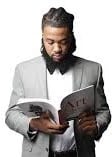 Aaron Maybin, a former Mt. Hebron and Penn State standout who was a first-round NFL draft pick in 2009, is a prolific artist, activist and author. Aaron is a Fox45 Martin Luther King Jr. Champion of Courage Award recipient, a Baltimore Arts Realty Corporation executive board member, and a member of the newly appointed Mayor's Transition team, serving on the Arts & Culture Committee. As an Arts teacher in the city, he continues to advocate for public policy to see Art programs restored in schools and more economic opportunities to be provided for the underprivileged people of Baltimore.