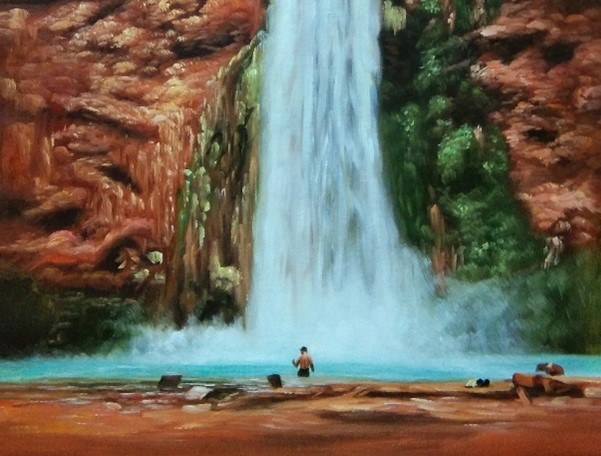 It's Summertime and you know what that means – summer vacation! Whether you have a trip planned for this summer or daydream about last year's excursion, a Paintru painting is the perfect way to turn your adventure into a lasting memory.
The unique power of a painting is in how much detail can be captured with the stroke of a brush. How the atmosphere can be portrayed with a color choice. How the feelings you felt in that moment can be conveyed on a canvas.
It is amazing how such works of art can transport us. No need to buy tickets, pack your bags, or head to the airport. No hotel reservation is needed to take you back to this incredibly special vacation moment. No need to take your puppy to the dog sitter to relive this surreal view from your travels.
All that is needed, instead, is a gaze at the original masterpiece hanging on your wall – the piece you had commissioned working with our team. Your travels inspire you. Your travels change you. Your travels are something you will always remember.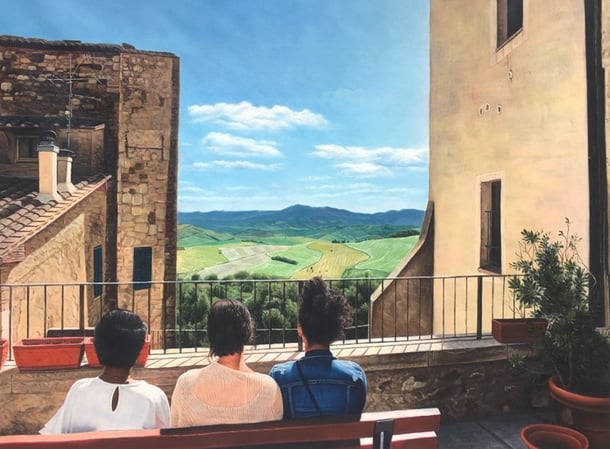 ---
This beautiful piece of artwork, in only a moment, will immediately transport you to the beach you love. You can suddenly feel the warm sun on your skin, the sand at your feet, and the sweet smell of the ocean breeze. The fun and happiness you felt in this moment, surrounded by friends.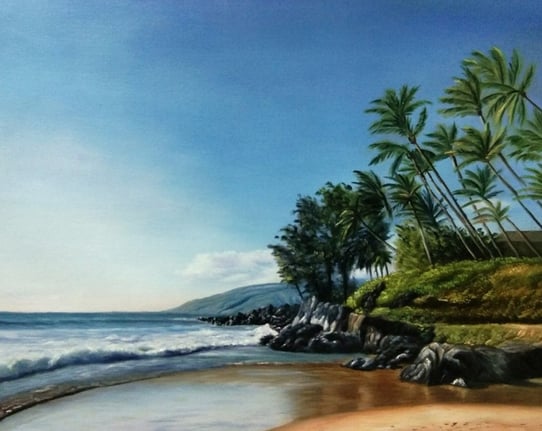 ---
This commissioned piece will instantly take you back to the café table you sat at as you enjoyed a cup of coffee, overlooked a quaint town, and watched the sunrise from behind the mountain peak. The joy and comfort you felt in this moment, grateful for your family.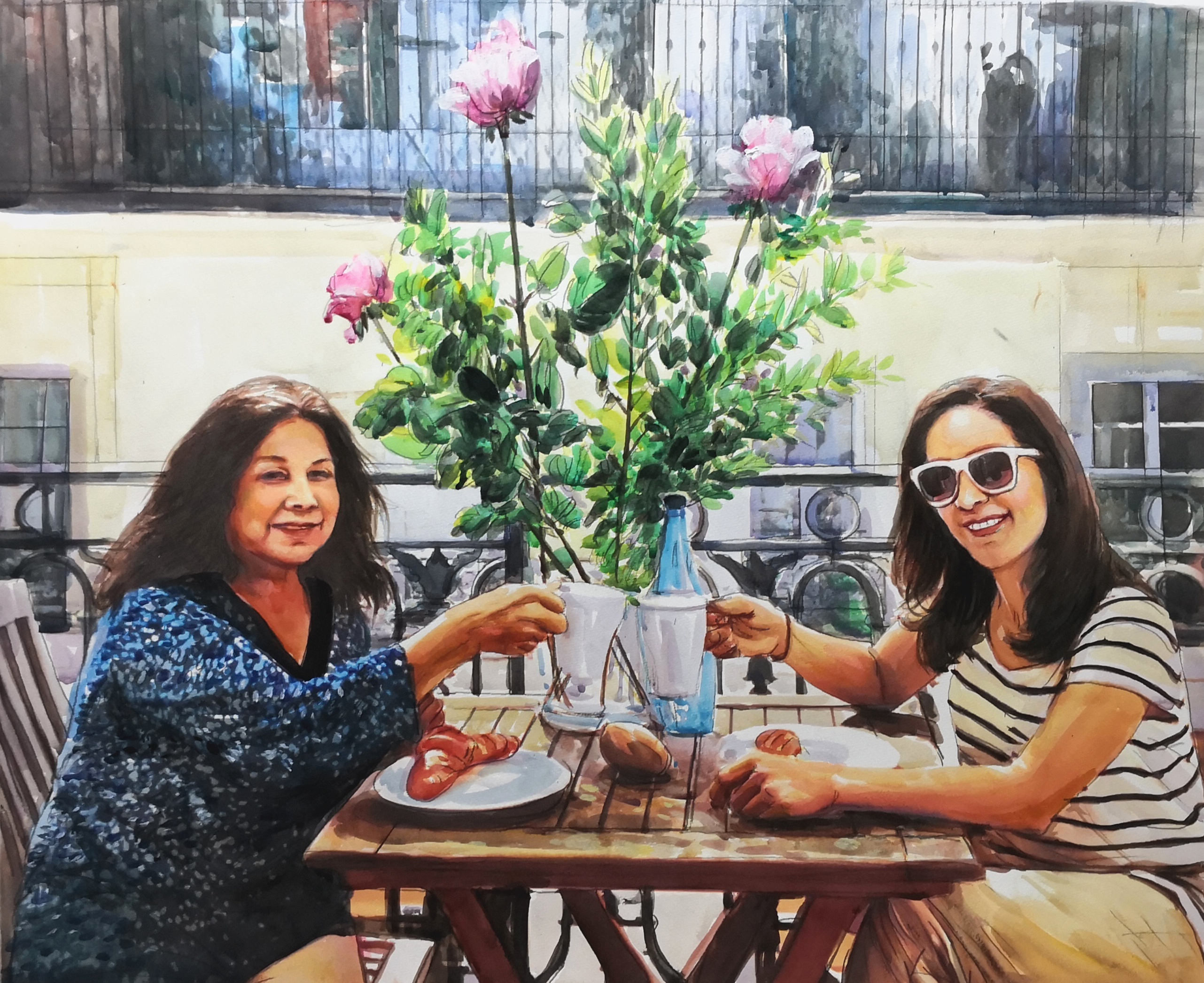 ---
This work of art will leave you daydreaming about the coastal town you visited in Europe. You know, the one that made you wonder how water could be so blue, how homes could be built into the side of a mountain, and how you were ever going to leave this place. The awe and inspiration you felt in this moment, sharing it with the person you love the most.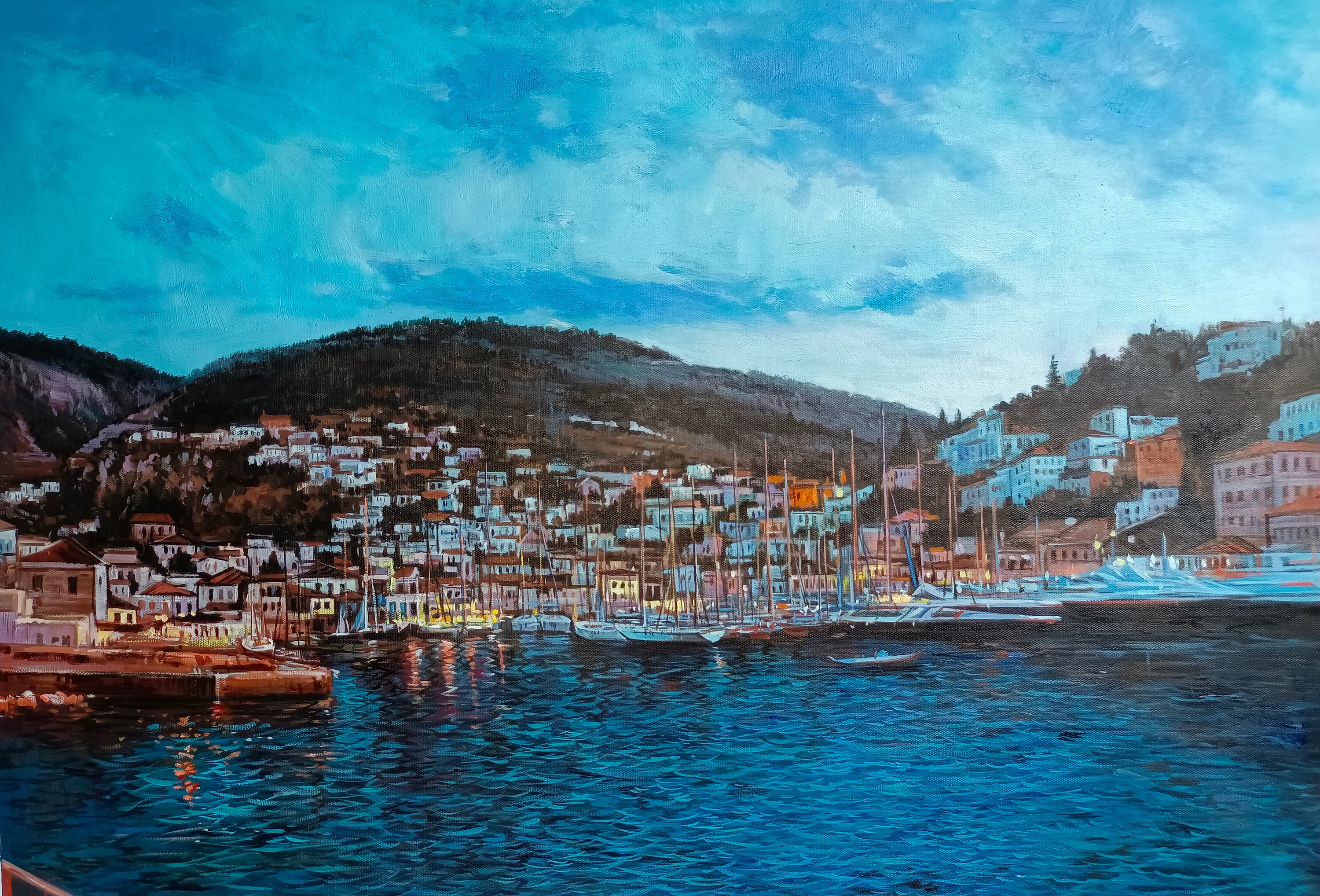 ---
We absolutely love working with our customers on capturing these vacation memories! So much so, that we sometimes find ourselves thinking of these gorgeous pieces less as paintings and more as passports. Passports that immediately take you back to the moment that inspired you during your travels.
So! Whether you have the perfect photo in mind from last year's trip – or are planning to take one on your next adventure – come and visit us, so we can turn your photo into a passport!
Learn how to start your Passport with Paintru!