A Hand-Painted Portrait: A Meaningful Way to Celebrate Graduation
Abigail Pfriem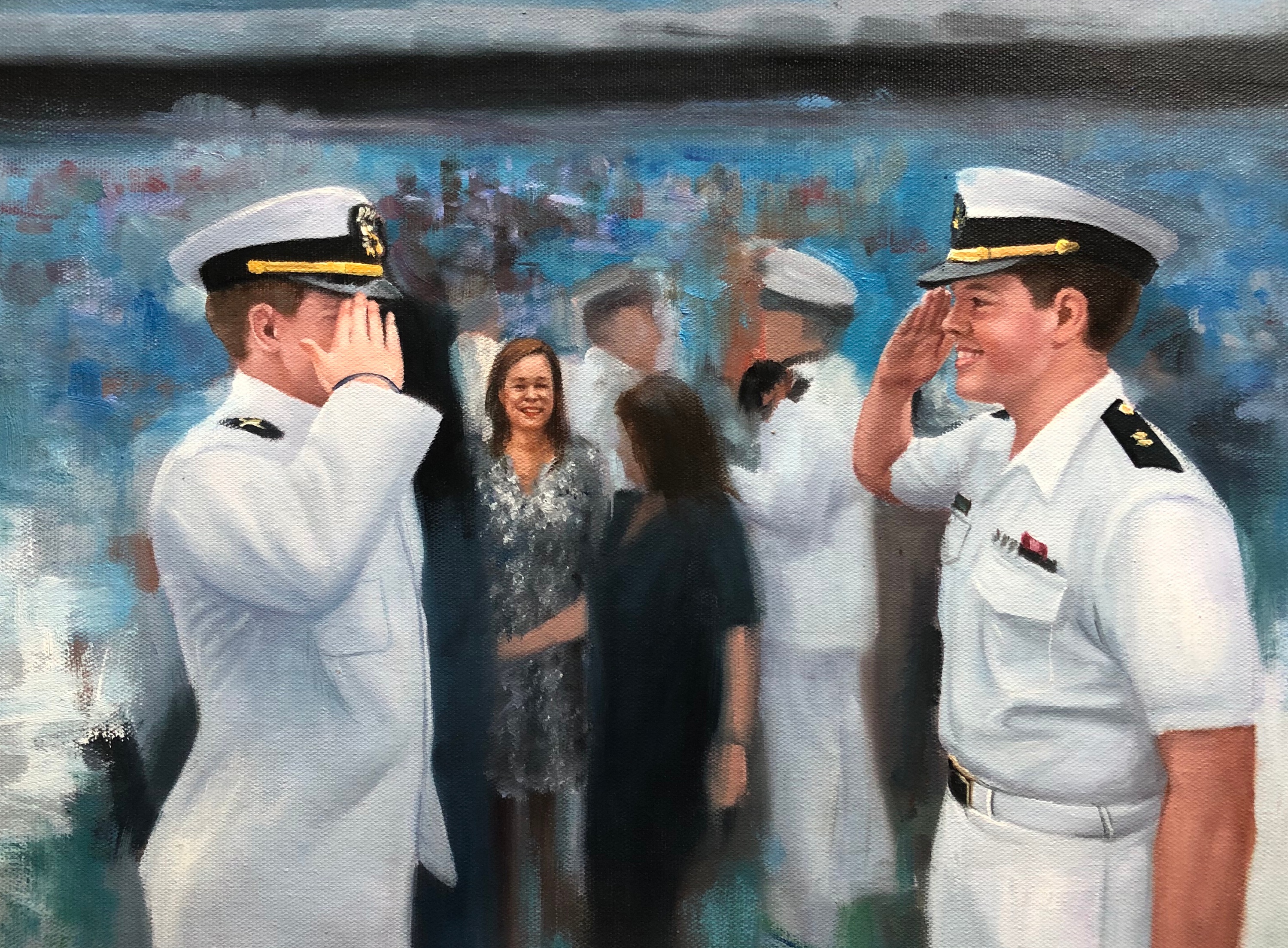 Graduation is an exciting time in anyone's life. It's an occasion to commemorate all the effort and commitment that went into reaching this significant milestone as it signals the end of one chapter and the start of another. Graduation is a moment for many people to think back on the experiences they've had and the people who have supported them. It's a moment to preserve those memories and honor those individuals, which is why commissioning a painting for graduation can be such a beautiful way to mark this significant day.

In this blog post, we'll look at the various benefits of having a graduation photo painted by Paintru. We'll look at the advantages of getting a hand-painted portrait, why Paintru is an excellent company to work with, and the various ways that a painted portrait can serve as a meaningful and lasting tribute to this significant milestone.
Benefits of Having a Graduation Photo Painted:
There are many benefits to having a graduation photo hand-painted instead of simply printing a photograph. Here are some of the key advantages of choosing a painted portrait:
Personalization: A hand-painted portrait can better express the graduate's personality than a photograph can. A Paintru painting can be customized to reflect the recipient's character, passions, or accomplishments, making it a more thoughtful and one-of-a-kind present. In a way that a photograph cannot, our artist is able to catch the subtleties of the person's expression and characteristics.

Timelessness: A Paintru painting is a timeless gift that can be passed down through generations. Paintings can last for decades while remaining lively and stunning, unlike photographs which may lose their beauty with time and become treasured family heirlooms. A hand-painted portrait can become a treasured family heirloom that is passed down from generation to generation.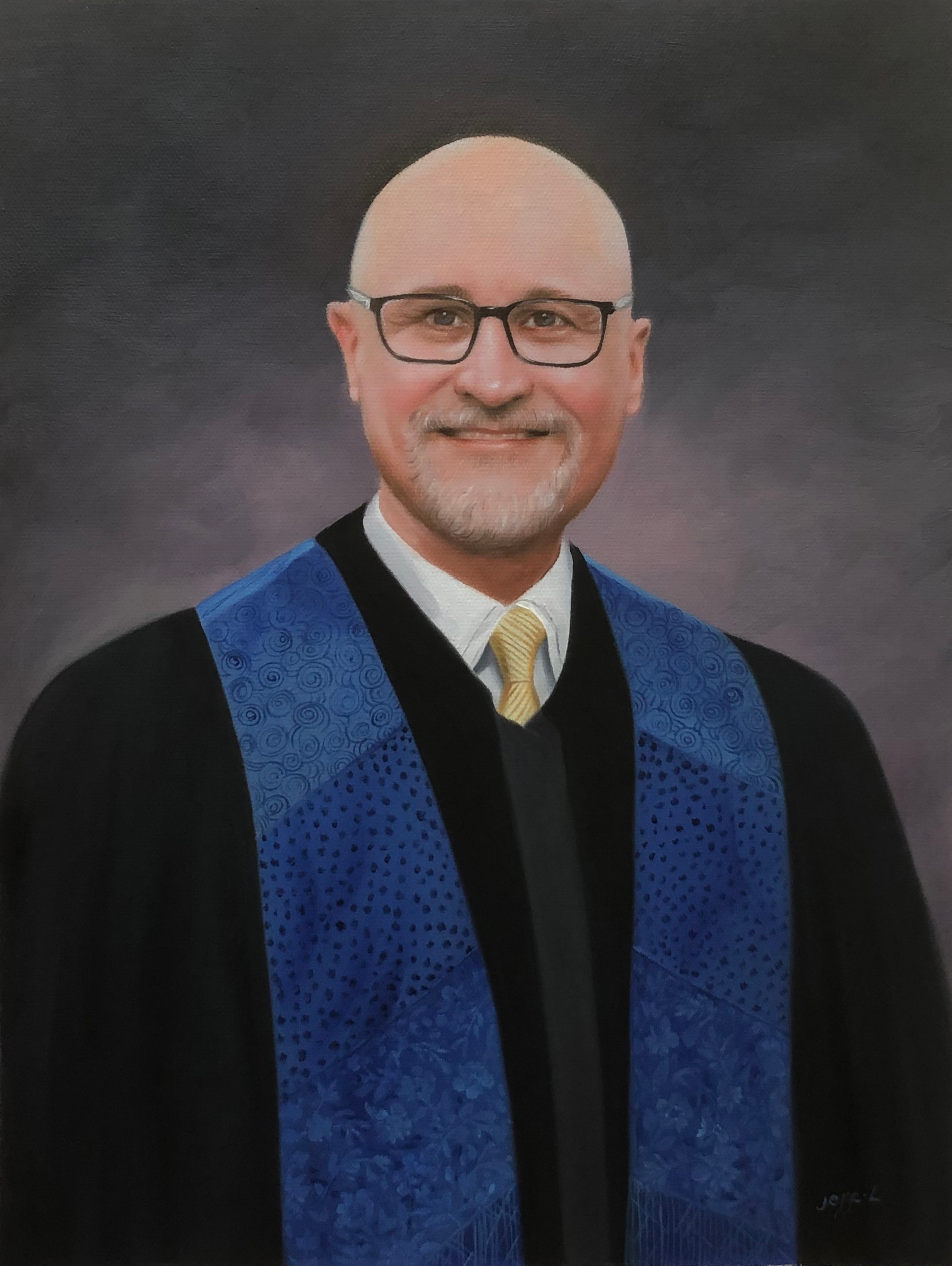 Artistic Value: A Paintru portrait can be a stunning piece of art that displays our artist's creativity and skill. Giving a present that is both lovely and priceless while also supporting the arts can be a significant gesture. A hand-painted portrait can be a valuable investment, appreciating in value over time.

Symbolism: Graduation is a significant moment that signifies the end of one chapter and the beginning of another. A painting that captures the graduate's excitement and promise for the future can symbolize this change. A Paintru portrait can act as a reminder of the effort and commitment required to reach this significant milestone.
Why Choose Paintru for a Graduation Painting:
Our team of skilled artists uses high-quality materials and attention to detail to ensure that each painting is a true masterpiece that captures the essence of the graduate's achievement. Here are more reasons why you should choose Paintru:
High-Quality Artwork: At Paintru we produce high-quality, hand-painted artwork. Our team of professional artists uses premium materials to create stunning, museum-quality paintings that are sure to impress. Our artists are skilled in a variety of styles of painting and have years of experience.

Customization: Our customers can select the size, medium, style, and framing options for their paintings from a variety of options. Making it possible for us to meet our customer's specific requirements. This makes it simple to create a painting that is truly customized and unique. In order to ensure that the painting fulfills our customer's expectations they are able to communicate with our team throughout the entire process.

Easy Process: Our online ordering process is simple and straightforward. Customers can upload their photo, choose their customization options, and have their painting delivered directly to their door without ever leaving their home. Paintru makes it easy to create a custom painting without the hassle of visiting a physical store.

Memorable Gift: A Paintru hand-painted portrait is a unique and heartfelt present that will be cherished for years to come. It is a considerate way to acknowledge the graduate's achievements and express your pride in their work and commitment. A hand-painted painting is an especially unique gift that will stand out from other graduation presents due to its uniqueness and ability to be personalized.





Ways to Use a Graduation Painting:

Once you have a beautiful, hand-painted portrait of the graduate, there are many ways to use it and display it. Here are a few ideas:

1. Display in the Home: A graduation painting can be proudly displayed in the home as a reminder of this important milestone. It can be hung in a prominent place, such as the living room or hallway, or displayed on a mantel or bookshelf.

2. Office Decor: A painted portrait can be a great addition to the graduate's office or workspace. It can serve as a source of inspiration and motivation, reminding them of all the hard work and dedication that went into achieving this important goal.

3. Gift for Family: A hand-painted portrait can also make a great gift for family members, such as parents or grandparents. It can be a way to share in the celebration and show how proud you are of the graduate's accomplishments.

4. Graduation Party Decor: A graduation painting can also be used as a unique and memorable decoration for a graduation party. It can be displayed prominently at the party, serving as a focal point for guests and a conversation starter.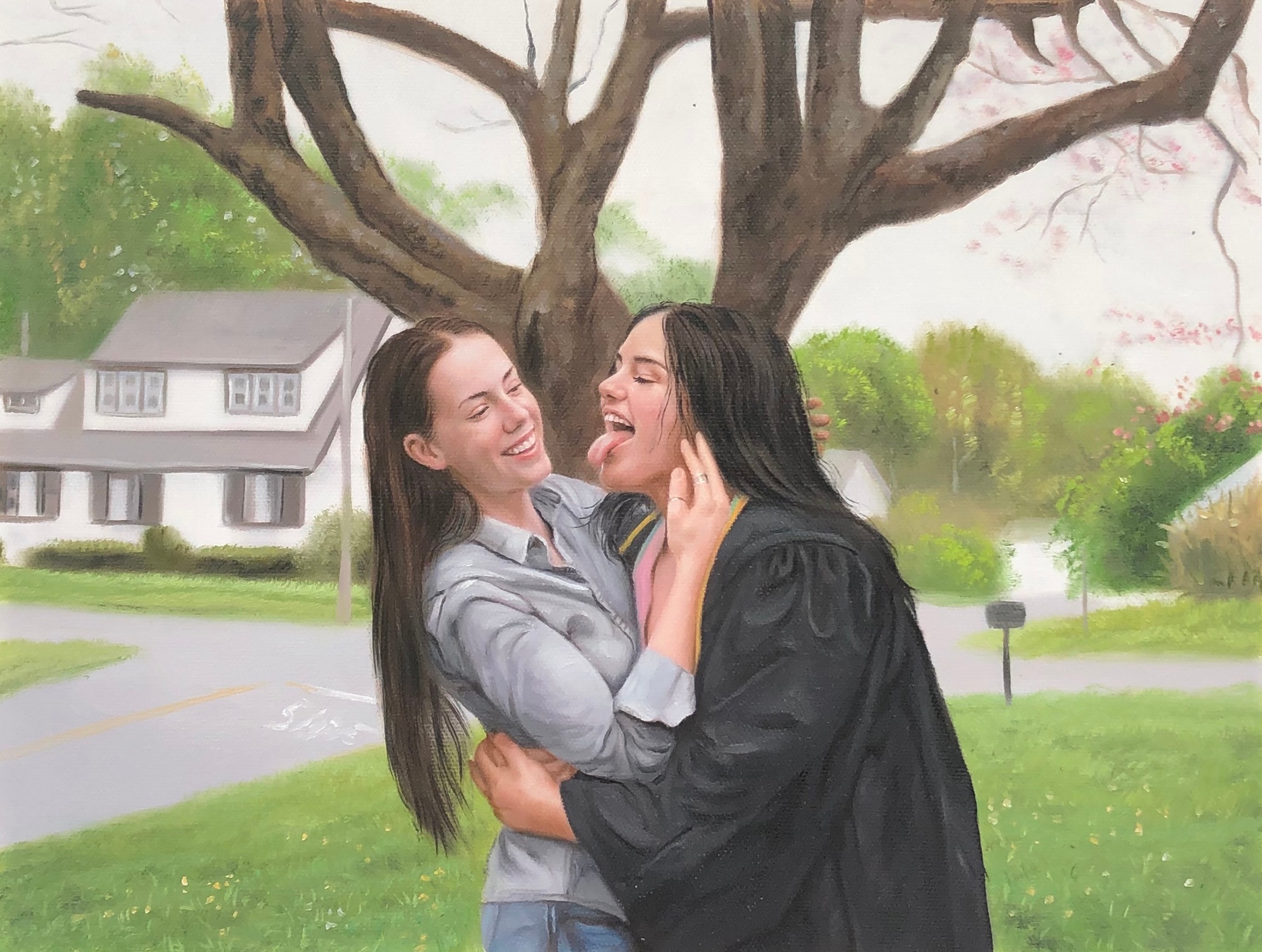 Finally, a graduation painting might be a lovely and significant way to remember this significant day. In comparison to a simple photo, it has several advantages, including personalization, timelessness, artistic value, and meaning. Paintru is an excellent choice for creating a custom painting, offering high-quality artwork, customization options, an easy ordering process, and a memorable gift that will be treasured for years to come. A hand-painted portrait is a distinctive and sentimental way to commemorate this significant accomplishment, whether you decide to hang it in your home or office or use it as party decor.