19 Unique Gift Ideas For Artists – The Ultimate Gift Guide

Aidan Casey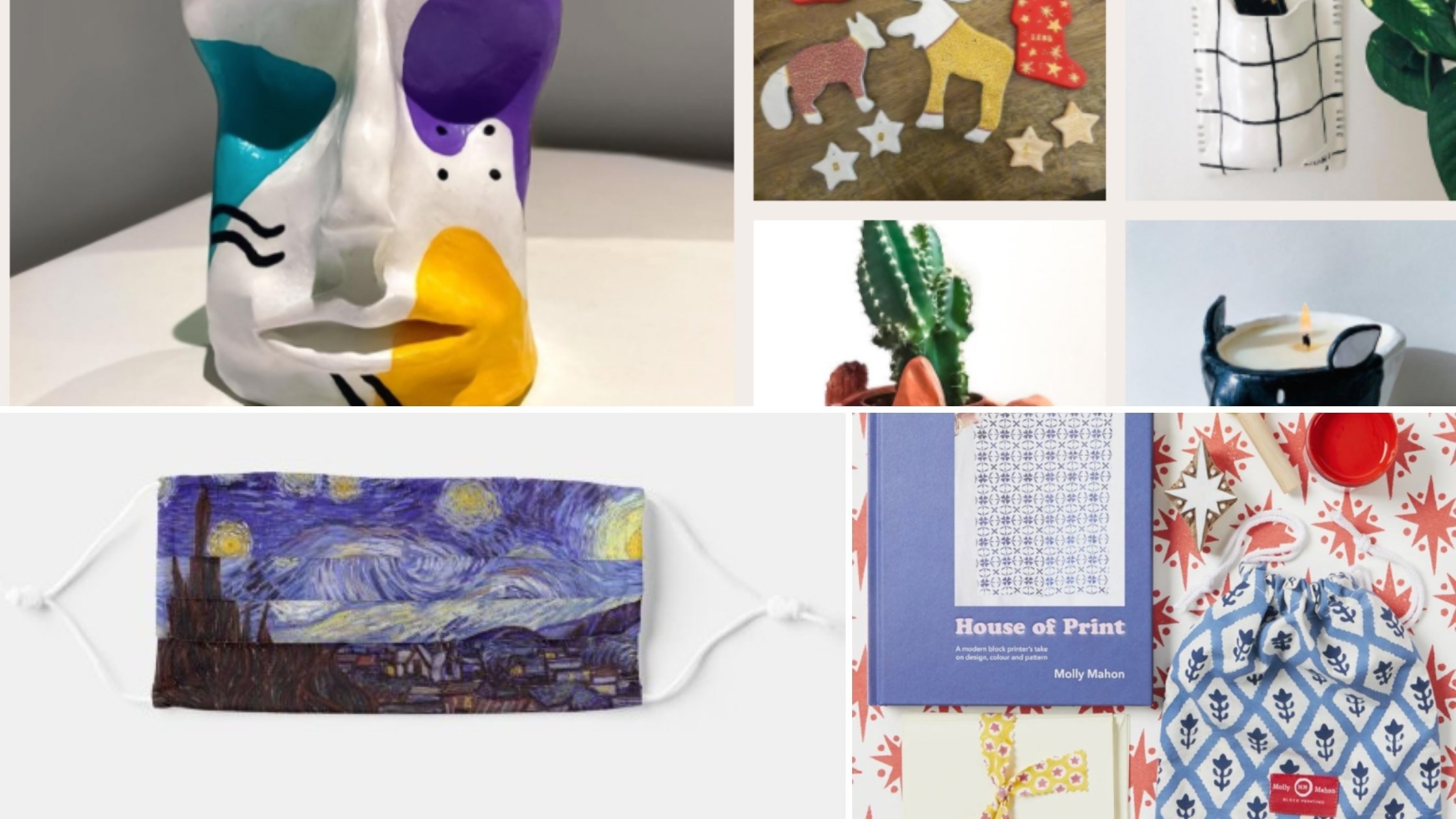 Updated 2021 – Top off your hot cocoa and get cozy, art fanatics, or friends of one–it's time to talk artist gifting. The Paintru team put together a list of 18 of the best, creative gift ideas for artists this holiday season.
Looking for the perfect gift for your art-inclined friend or family member? We know creative gifting can be a little intimidating for the creatives in our life, so we've got the ultimate scoop on how to find the best gifts for your fave artist.
Here are our fave gift ideas for artists this year:

1. ARTIST SUBSCRIPTION BOX

Have you heard of those subscription services like FabFitFun that deliver a monthly box of goodies to your door? Well, now companies offer subscriptions boxes made specifically for artists to enjoy.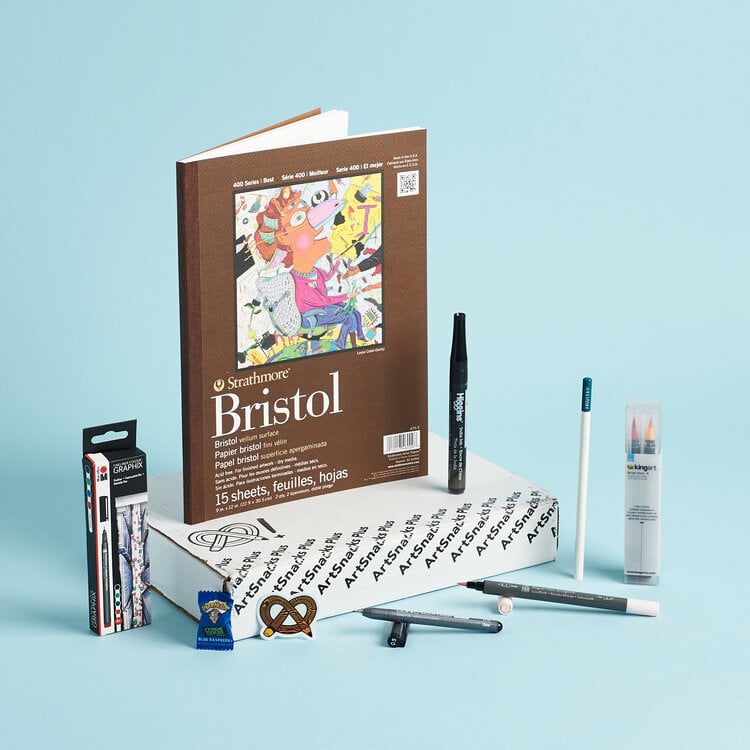 Artsnacks subscription box is a great gift for artists. Get your artist a year worth of monthly art projects and a box filled with supplies curated to inspire them to create.

2. VIRTUAL CLASSES & WORKSHOPS

We always think the best gifts for artists are those that let their creativity flourish and add new skills. Classes may be put to a halt for the moment in person, but many new virtual class offerings have become available.
This virtual live drawing class from AllTheYoungNudes has been hosting online live drawing sessions all year. Their class format is really engaging and it's super simple to tune in.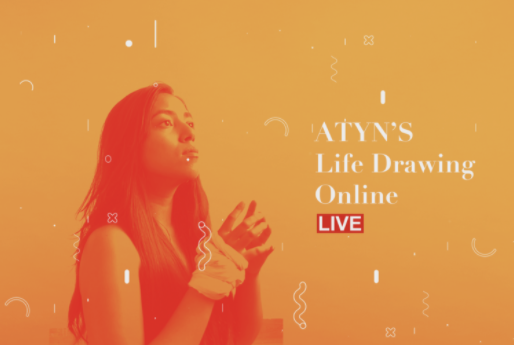 3. SCULPD'S AT HOME AIR-DRY SCULPTING KIT
Ceramics are an amazing medium but definitely one that involves more equipment. For many, making it to the studio and kiln has been tough this year.
We absolutely love Sculpdt's reinvented home pottery kit with air-dry clay. It contains everything you'll need to sculpt, carve, and waterproof two smaller pinch pots each or one larger plant pot each.
Plus, their Instagram contains a constant feed of major design inspo.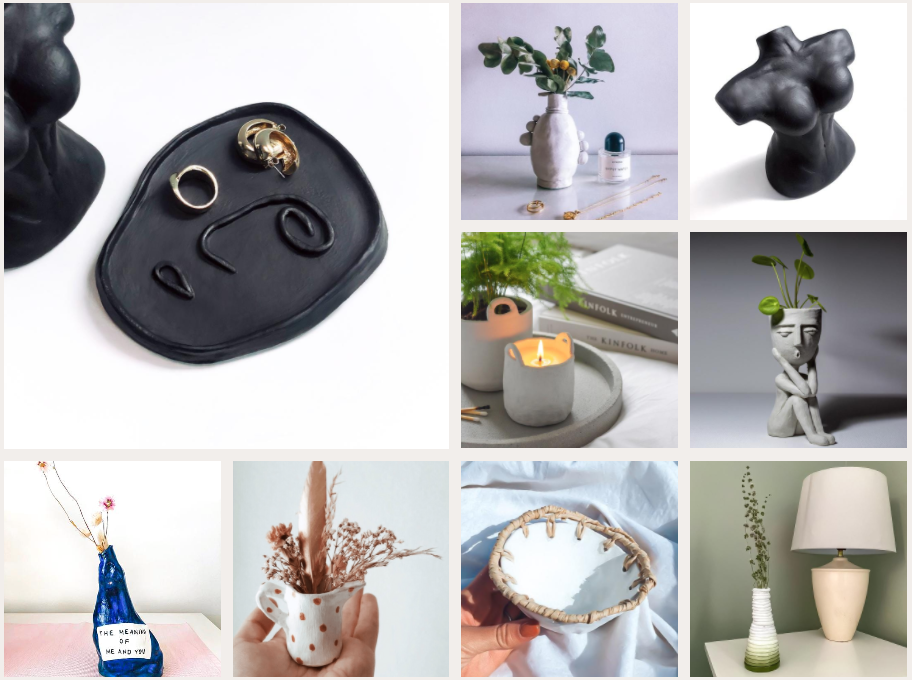 4. WATERCOLOR PENCILS
Watercolor pencils are a fun way to explore a new way to create with watercolor. It's also a less intimidating way to test out painting for avid sketch artists.
Pro tip: These are perfect for a low-mess, quick cleanup sesh.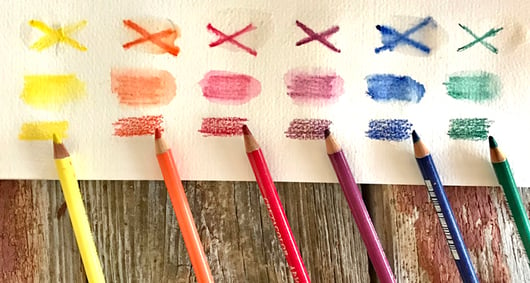 5. ONLINE TERAZZO WORKSHOP & KITS
Terrazzo is an incredibly vibrant and unique composite material that consists of chips of marble, quartz, granite, glass, or other suitable material, poured with a cementitious or polymeric (for physical binding) binder. It's increasing in popularity as a a material to create beautiful, colorful and unique ceramics.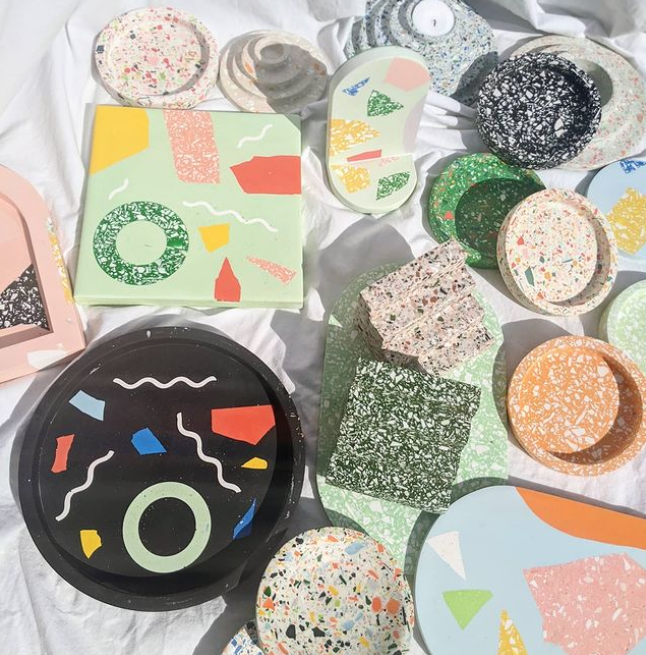 Katie Gillies has Terazzo kits for sale to create your own works of art. (Plus, check out her incredible trays and mirrors- an amazing gift for anyone artistically-inclined). Check out her shop here (quickly! she sells out fast)>
6. CUSTOM APRON

Stylish + clean clothes = instant win. Definitely find an apron with pockets, artists work with more tools than a handy-man! Embroider their name or studio logo for a little custom touch.
7. CUSTOMIZED PALETTE
Any painter or artist knows you can never have too many palettes lying around. Try something new this year with this custom Christmas gift!
Choose a design that interests them or send a surprise by printing their work onto the back of the palette. Any artist will love this thoughtful gift!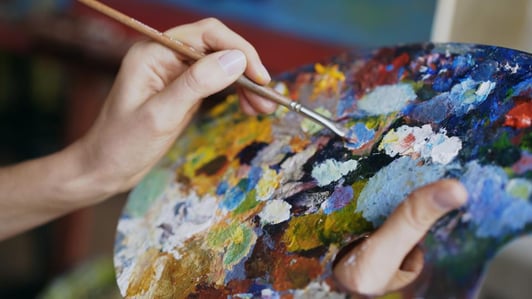 8. COLOR MIXING WHEEL

Super easy-to-use and they help you mix your desired colors, so you can paint with confidence. You'll learn how to visualize the full spectrum of colors, so you can bring your creative vision to life. Color-mixing wheels are a must-have tool, making it one of our best gifts for artists of all ages.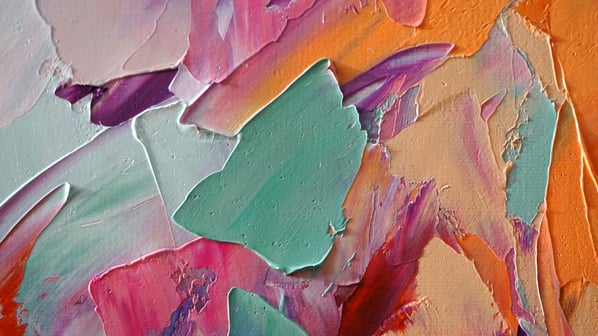 9. BLOCK PRINTING KITS
Block printing creates beautiful, modern, and vibrant patterns. However, lino-carving can be a bit intimidating (to say the least) for many artists. UK artist Molly Mahon has created kits that include her book as well as a bundle of inks and papers so you can give it a go and create a few prints.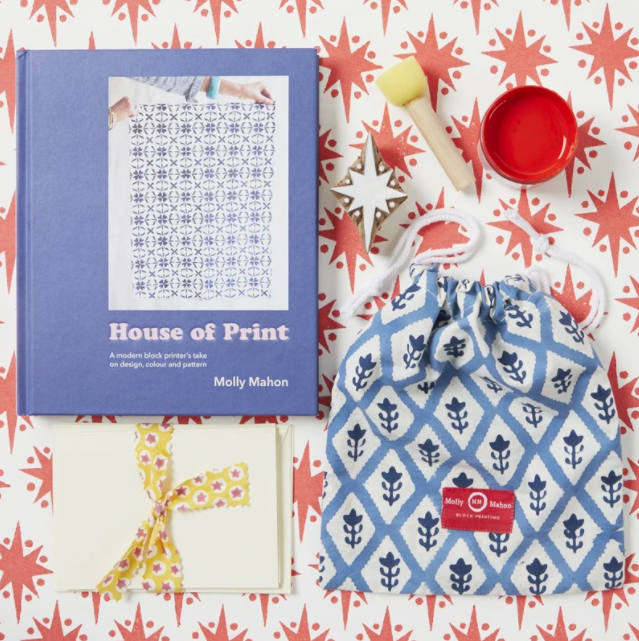 10. TICKETS TO AN ART MUSEUM

Buy tickets to a favorite museum or research nearby museums in the local area of your giftee. They'll love being able to experience this gift in person.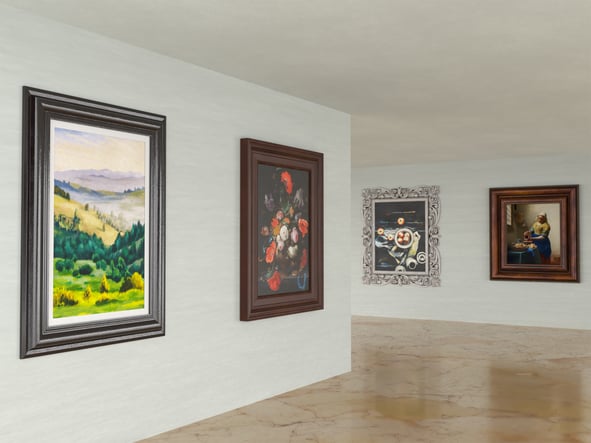 11. STUDIO DECOR

Does your artist's studio lack inspiration? Creative spaces bloom creativity!
Brighten up an artist's space with well-curated indoor decor this holiday season. Maybe a comfy chair for break time, a roll of funky wallpaper for an accent wall, a new ergonomic stool to help support their posture all day long, or a custom landscape of a memorable trip.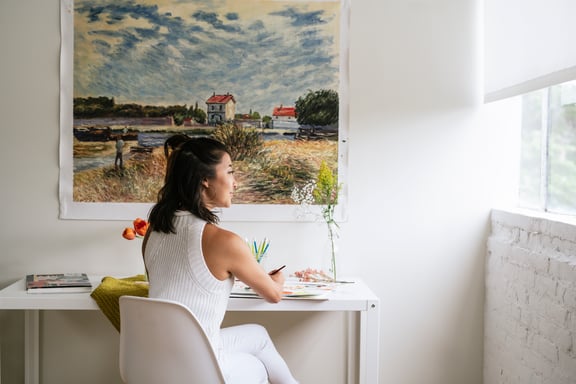 Hint: A custom painting is ALWAYS a great way to personalize and elevate a space–including studios and offices
12. MULTI-POCKET TOOL BAG

Being organized with tools is key to allowing a free flow of creativity for any artist. Whether on the go or at home, a good tool bag is a must.
13. ART SUPPLY GIFT CARD

To their favorite art supply store! An artist is always stocking up on their tools so why not make it easy for them. Everyone loves Michaels and they are having awesome holiday deals going on this time of year.
Want to gift a painting but you aren't sure of the photo to have painted? With a Paintru gift card, you can't go wrong!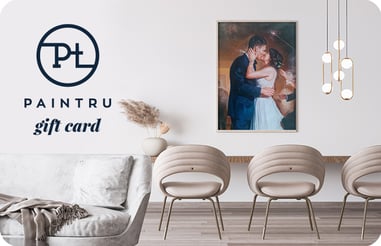 14. BOB ROSS COLOR CHANGING MUG

Yes, this is a silly one but it's bound to go over well.
It's not just a mug it's magic! Pour in a hot liquid and watch the cup transform into a painting of a self-portrait of the talented, Bob Ross. This is a unique Christmas gift idea for any art lover and Bob Ross fan. They will love watching this landscape appear and disappear. And remember "There are no mistakes, only happy accidents."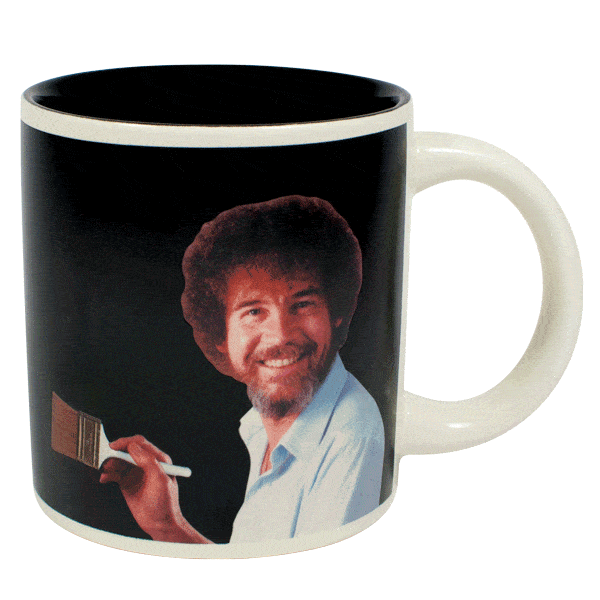 15. PATTERNED ART FACE MASKS
Do your part to help stop the spread of the virus, but make it artistic!
Create your own beautifully-decorated cloth face masks with a user friendly, easy to use DIY template. Or choose an illustration painted by their favorite artists–here at Paintru, we're big Vincent Van Gogh fans, so of course are stuffing stockings with these–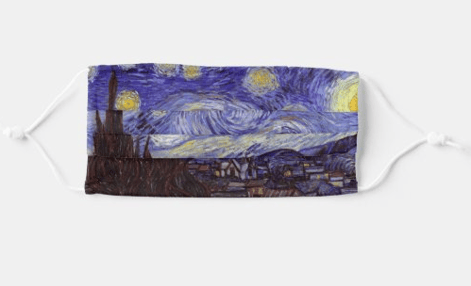 A few more simple gift ideas for artists, perfect for stocking-stuffers
16. BRUSH AND PALETTE EARRINGS

Here's an awesome gift for artists and it's perfect for your jewelry obsessed friend. The compliments will pour in. Snap a selfie wearing them or show them off at your holiday zoom happy hour, the compliments will pour in!
We love this dainty set from Mrs Pepper on Etsy.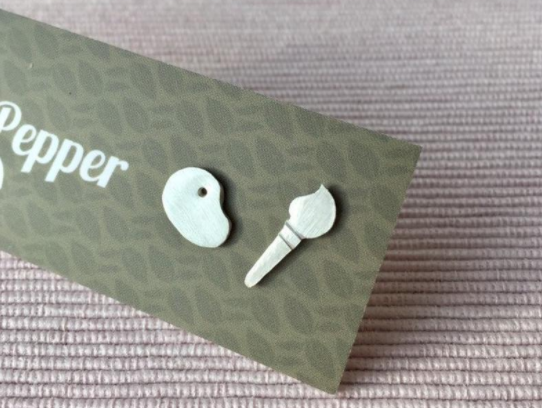 17. MINI EASELS

Smaller sizes take up less space in the studio. Plus, they are super portable so you can paint wherever your heart desires.
18. PAINTBRUSH SET

Yes, we know this one may sound like an obvious one, but trust us. Artists always need new brushes. Prep them for the year with a new set of high-quality brushes. We love these from Blick.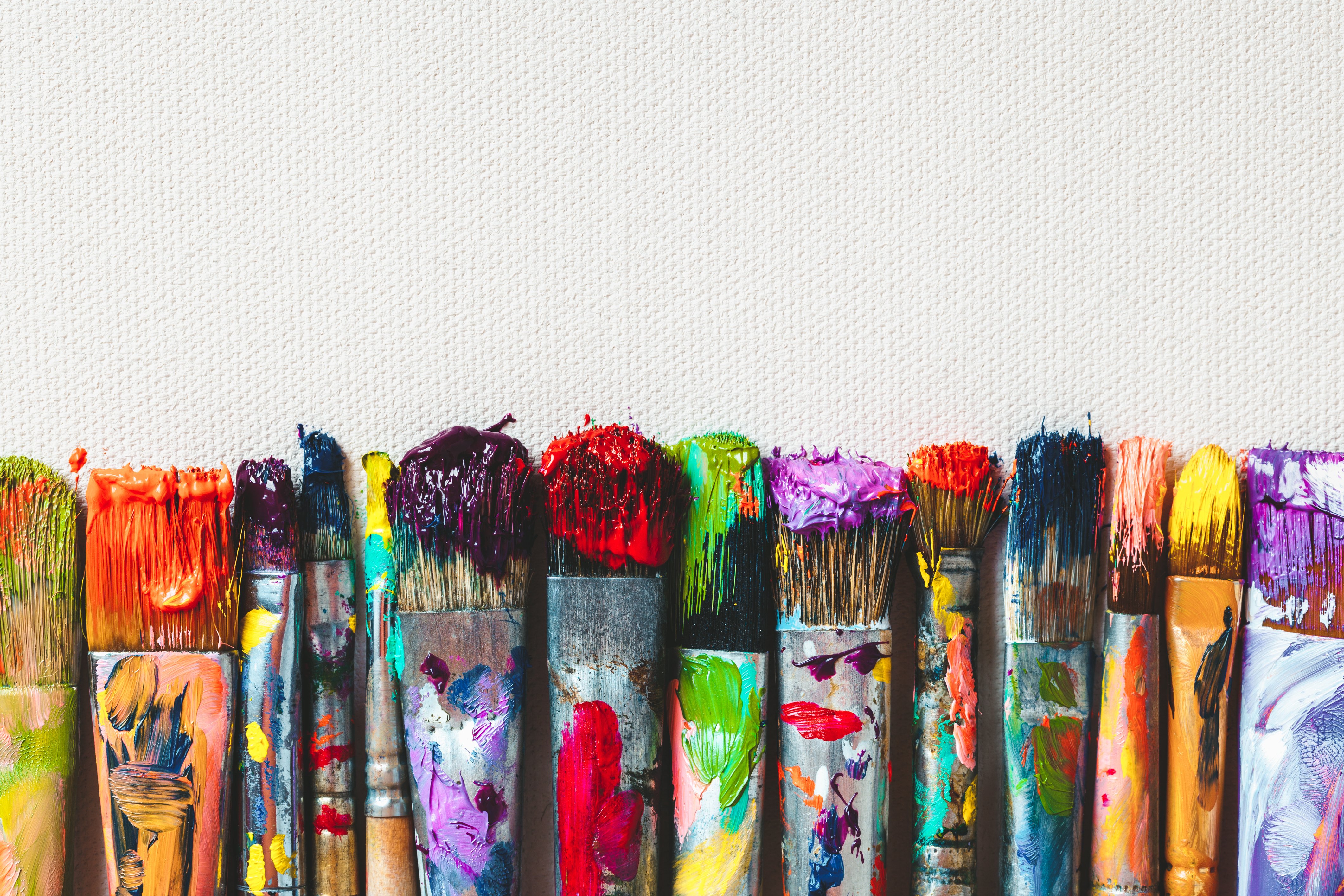 19. Pantone Mugs
It's incredible the amount of inspiration a hue can provide! Pantone mugs are a chic way to incorporate a little creativity into the kitchen, and morning cups of coffee or tea. Make a Pantone mug gifting tradition and build a collection for your favorite creative.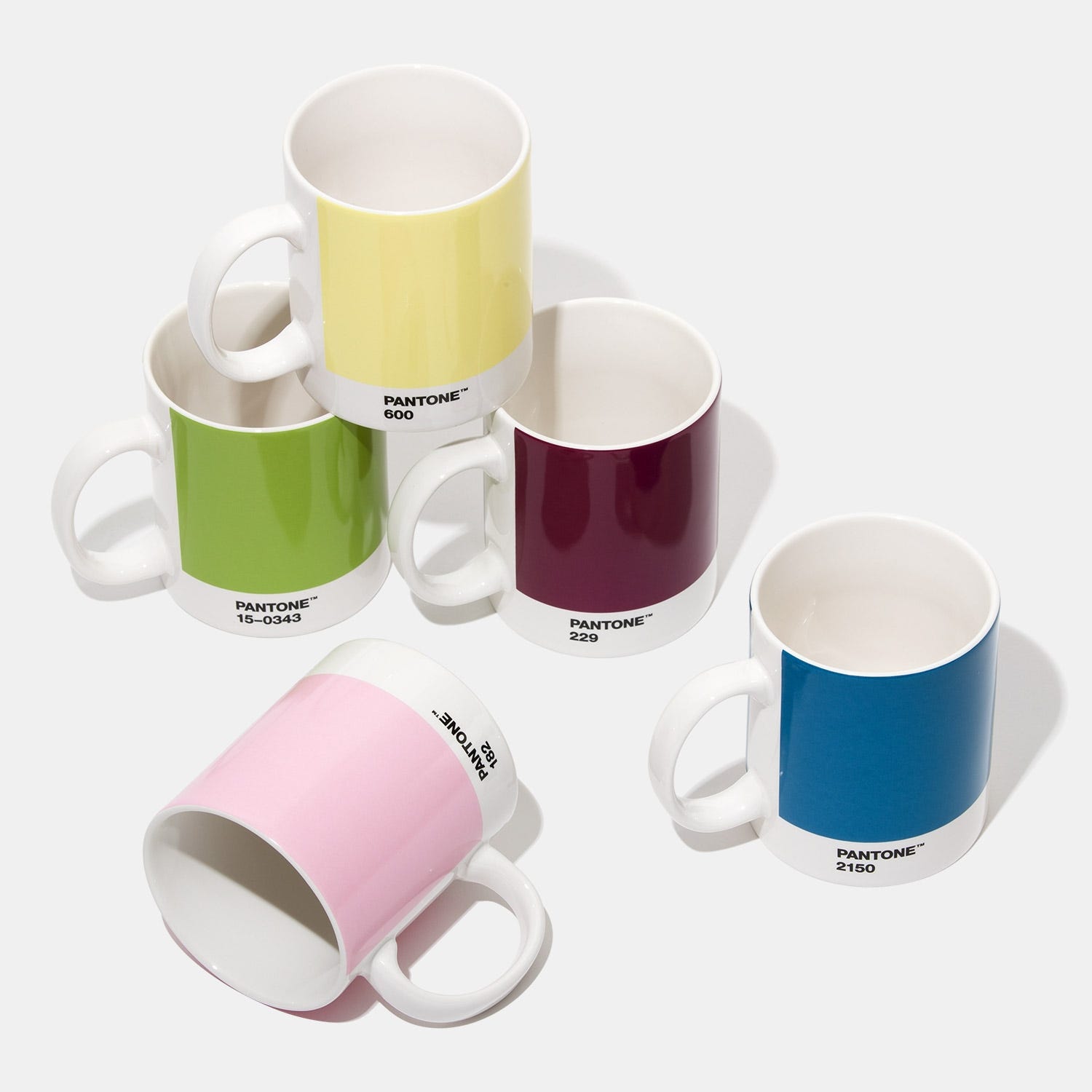 Now you're on the right track to please everyone on your list this year!
Inspired by these gift ideas? Go one step further and turn their favorite photo into their very own Paintru.
Blog contributor:

Roanna Monaghan, printmaker of RJSPRINT