Wedding Inspo: 3 Times Paintru Makes the Perfect Present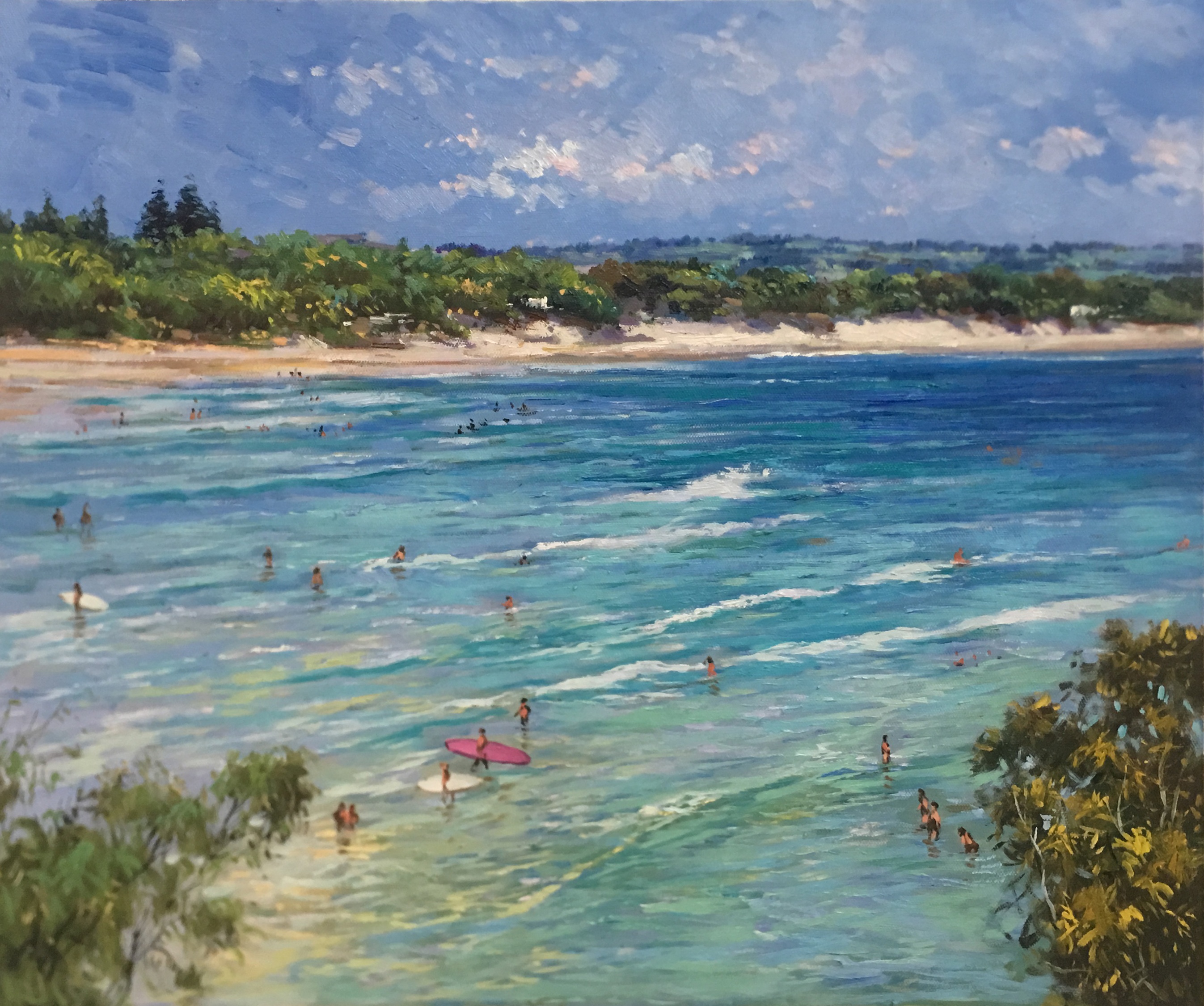 Audrey Talbot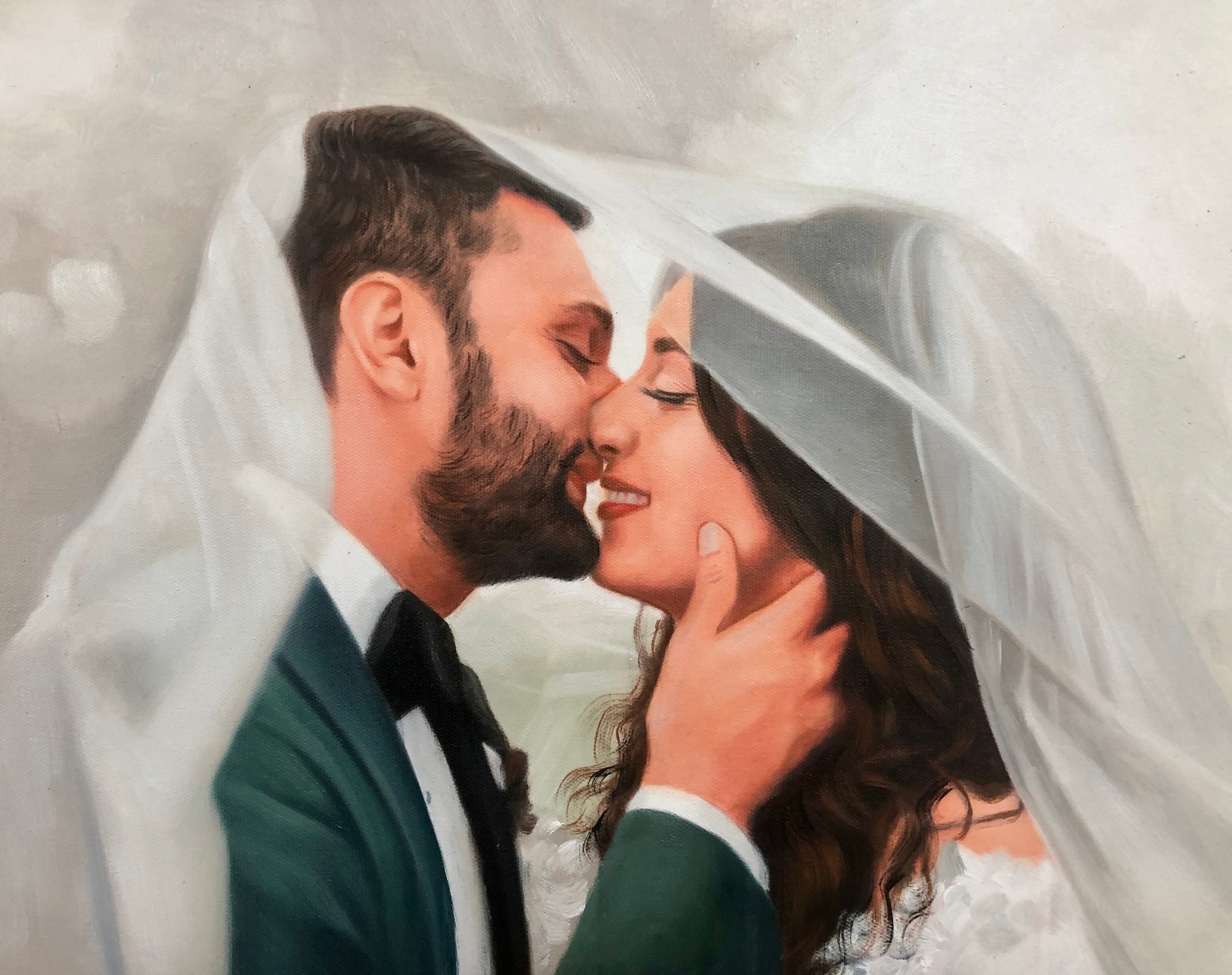 Recently engaged? Newlywed? Is your anniversary coming up? Is this true for your bestie or a family member? When it comes to wedding-related gifting – We've got you!
A Paintru painting makes a beautiful, personal, and sentimental gift for every occasion!
---
1 – On the Big Day!
Congratulations! It's here! Of the many things that go into planning or attending a Big Day – let us take care of the presents!
Bride/Groom Gift. A photo-turned painting from your engagement moment or formal photos makes an excellent bride/groom gift for your soon-to-be spouse.
It is incredibly personal, obviously heartfelt, and simply special.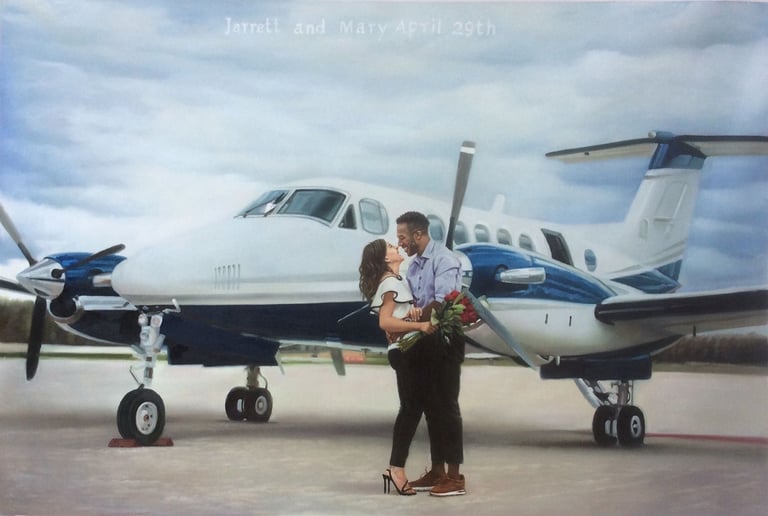 Wedding Day present. Maybe you are lucky enough to receive a Paintru painting as a wedding gift. Buried on the table of presents, this gem patiently waits to be uncovered!
Fred B. has to be the best brother in the world. He commissioned a painting as a gift for his brother's wedding. In his five-star review he wrote:
"It's so hard to find some company that will do this that just is not putting the photo in a computer to print out… The closeness to the original picture is great. The process was easy. The packing was perfect which is why I don't want to totally unwrap it yet. I would use it again anytime."
We have to say – we think they are going to love it!!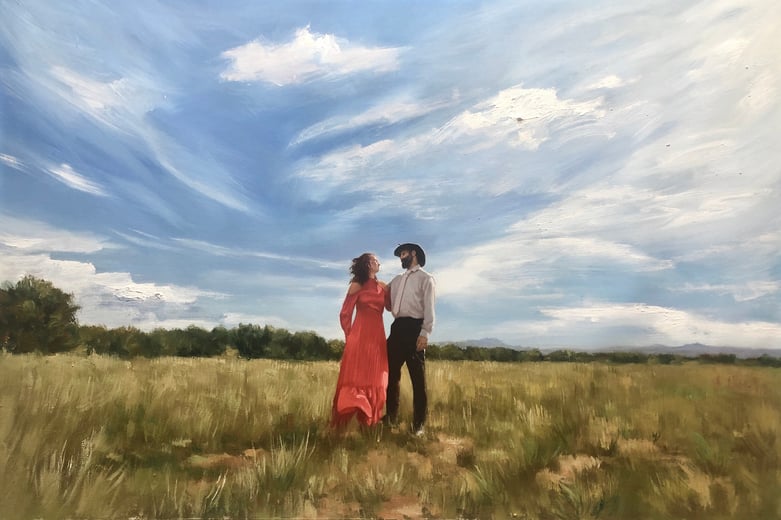 ---
2 - Congrats to the Happy Couple!
Congratulations on your Engagement. Be it the photos from the engagement moment – or formal photos taken later. These make the perfect, "Congratulations!" when they are transformed into a painting.
Pat V. did just that. She gifted her son and future-daughter-in-law with this beautiful painting inspired by their engagement. Part of her five-star review reads:
"They captured the love of the "proposal" and my son and future daughter-in-law LOVE it…this original piece of art…will be treasured for a lifetime."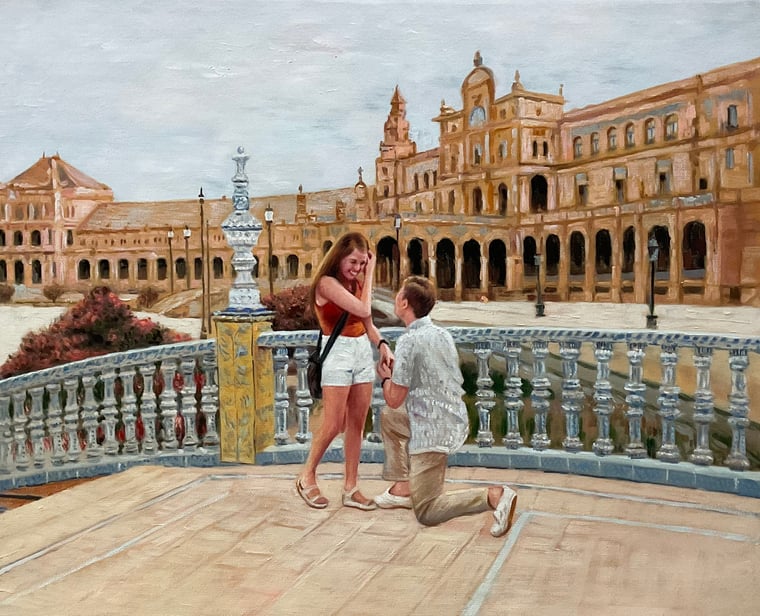 Wedding Day "Yay." Perhaps the congratulations comes after the Big Day! This mom wanted wedding photos from both of her children's weddings commissioned. So sweet!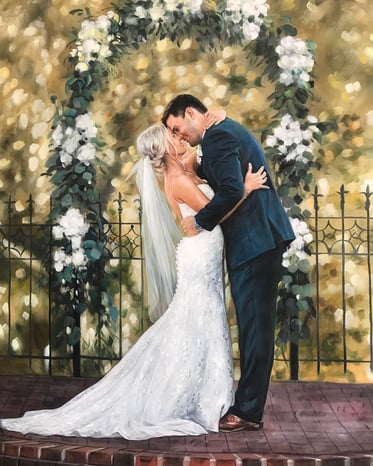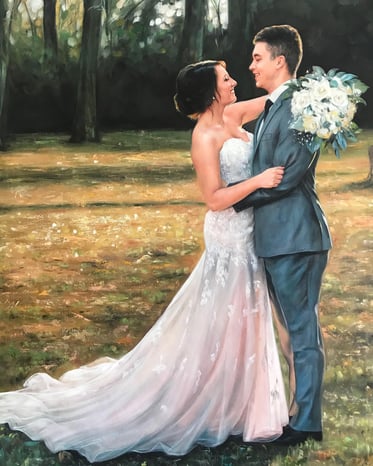 ---
3 – Happy Anniversary!
Anniversary paintings hold a special place in our hearts – since they are a part of our story! One of our founders, JD, wanted to gift his wife with an anniversary painting. He quickly learned that to do so would be time-consuming and incredibly expensive. In this moment of frustration, inspiration struck…
Thanks to JD and Paintru – this is no longer the case!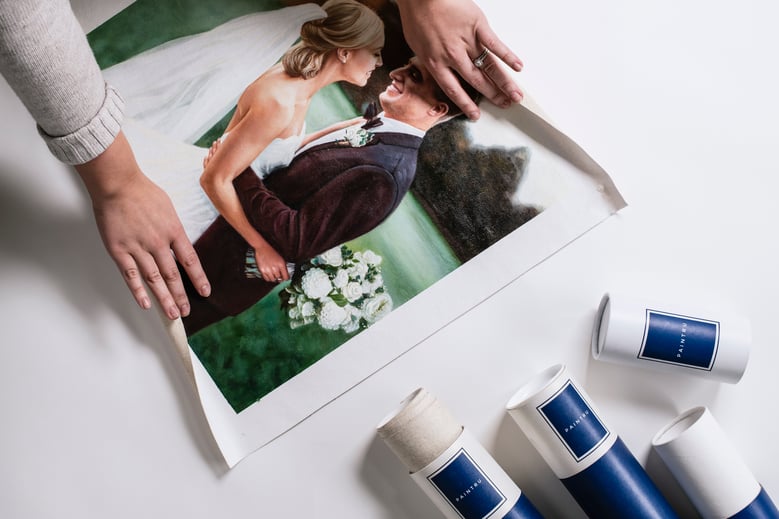 If it is your first or 50th wedding anniversary – an original piece of artwork is sure to please. Can't wait to see the reaction on your spouse's face!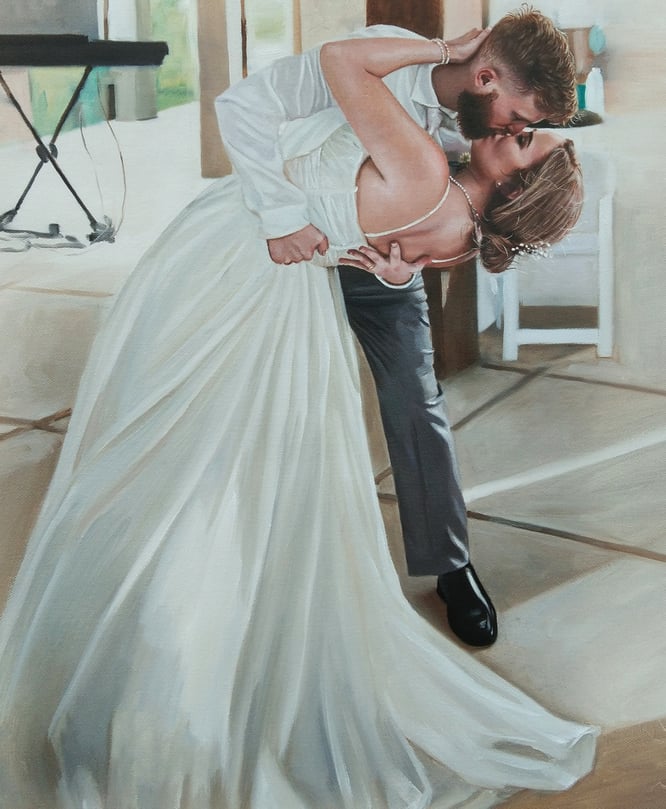 ---
Present Perfection
We can't help but feel the love in these paintings. The paintings inspired by an engagement, the Big Day, anniversaries, and everything in between.
Unsure which photo to use for a gift? Our gift cards make great gifts, too.
Don't let those gorgeous engagements or wedding photos go forgotten in your photo album! Instead, find an excuse to have one transformed into a beautiful work of art!