Wedding Gift Ideas For Every Type of Couple

Aidan Casey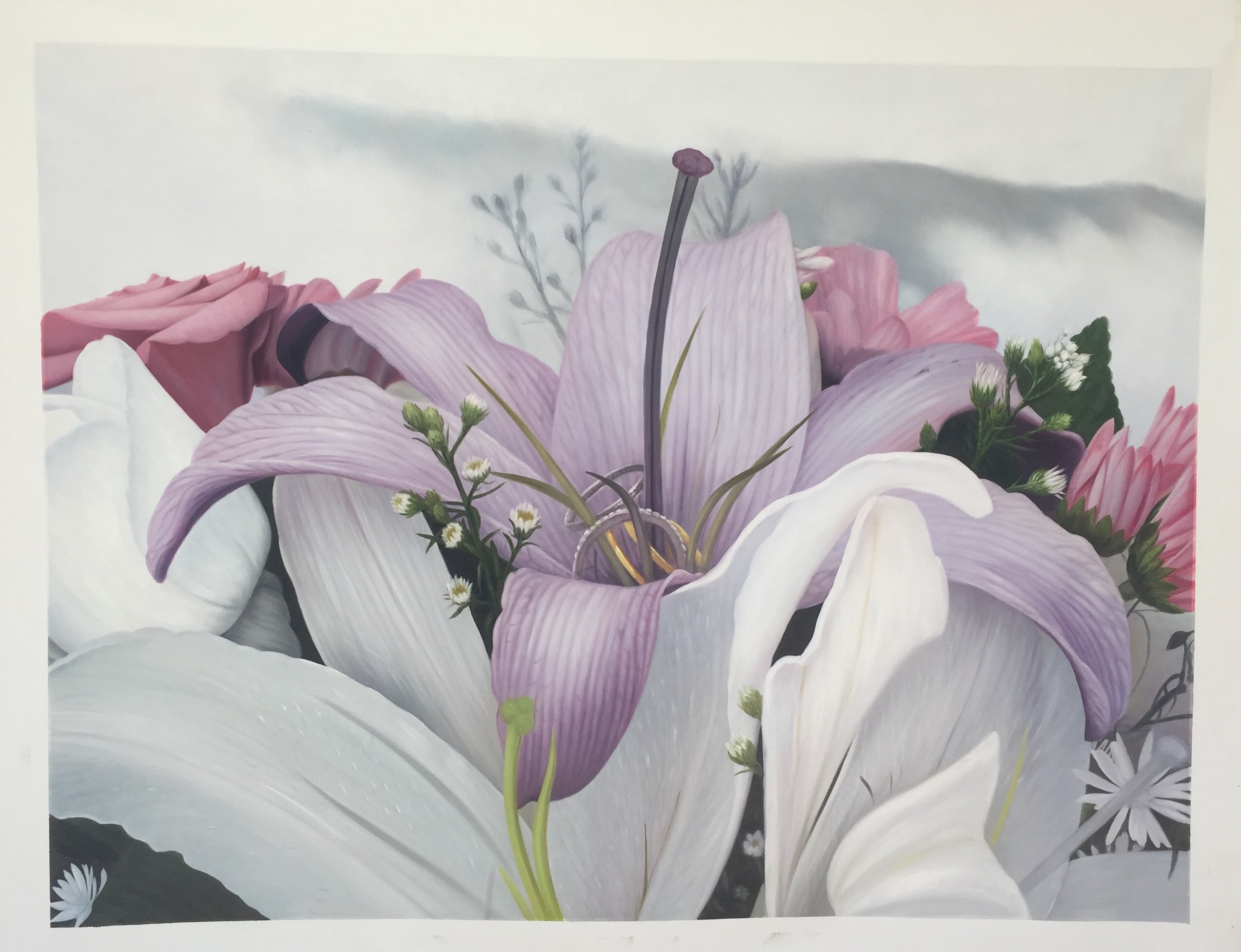 What makes the best wedding gift? A gift that is meaningful, special, and something your giftee will cherish during their years together. Taking these into consideration, we have to say that Paintru custom artwork is the perfect wedding gift for any couple.
With so many choices to make, which type of artwork will be the perfect gift for the lucky couple(s) on your list? We've created a guide to help you find the perfect wedding gift idea with 9 types of wedding artwork for near every couple celebrating union.
Wedding art gifting is actually where the Paintru story began...
Custom wedding paintings are still one of our favorite types of painting commissions as weddings embody moments of such pure joy and happiness.
We like to say, "If a picture is worth 1,000 words, a painting tells the whole story."
JD Kameen, co-founder and CEO of Paintru, was looking through photos of a trip he had taken with his wife, Liza on their honeymoon. Photo prints failed to capture the unfiltered beauty of shared Paris evenings. Inspiration struck and JD reached out to a favorite artist to see if it would be possible to commission a custom painting from his and Liza's favorite photos from the trip.
A year later, after building an initial list of artists who were interested in supplementing their income through commission-based projects for Paintru, JD was ready to launch the company and make beautiful commissioned artwork from top artists around the globe simple, and affordable.
Here are a few tips for creating the perfect painting for your newlywed loved ones:
Most importantly, think about who the couple is...
1. The Travel-Lovers
Does your soon to be, or newlywed couple love to travel? Look for a photo of a special trip they took, a favorite place, the city they met and/or live in, or the location where they got engaged.
Turn the photo into a painting–a true masterpiece that will live beyond social media or the camera roll!

Customer Commission of Lake Garda, Italy – Oil On Canvas,
Painterly Impressionist Style
Can't find the perfect photo from their social media? Not a problem! unsplash.com is great for beautiful, royalty-free photos from talented photographers all over the world.

Ah, The Med–Oil On Canvas, Slight Impressionist-Styled
Custom Landscape Painting
2. The Selfie Glam Couple
Does your couple proudly display selfies? An engagement or wedding portrait painted to perfection is a great wedding gift choice. Hand-painted artwork elevates these special moments in a way a photo print cannot rival – this artwork is sure to delight.

See This Photo Come To Life, Hand Painted – Oil On Canvas, Realistic Style

"I gifted a friend a beautiful portrait of their engagement and they were absolutely in awe! It was such an incredibly meaningful gift and the process was so simple. Rather than relying on leftover registry items I was able to give my friends something that will be cherished for the rest of their lives together. Paintru was even able to handle framing so it arrived ready for display."

Annika M
3. The Couple With the Stunning Venue
Standout venue? Perfect! Create a standout gift. A 'wedding landscape' is a wonderful way to subtly create artwork from a special moment of the wedding day. These are great choices for any couple, as it's sometimes hard to gift portraiture if you're unsure of decor preferences.

Beautiful Beachfront Wedding Walk – Oil On Canvas
Paintru Tip: A smaller, such as 11" x 14", painting is lovely as a tabletop or shelf display. A 16" x 20" is great in a hallway or entry, and larger sizes can make a perfect room statement.

Custom Watercolor–A Beautiful Stained Glass Church

Custom Painting Commission: Before The Vows Of A Beach Wedding Ceremony – Watercolor
Paintru Tip: Think about splitting a custom wedding painting or gift card with a friend! It's a great way to give the most memorable and special gift.

4. The Artistic Aesthetic Couple
Are your beloved couple art aficionados? Paintru artists can take a wedding or engagement landscape image and paint in the style of any artist.

Artistically-Styled Impressionistic Custom Wedding Painting – Oil On Canvas
This also works particularly well with some styles of portraits, especially those where the faces are a bit in the distance, as well as artistically painted detail shots, such as the florals, or bridal bouquets.
Another amazing gift for those who appreciate art and aesthetics is a custom painting of a special place to the couple, maybe a first home, engagement, wedding or honeymoon location, painted in an artistic style.
Beautiful Carpinteria State Beach Painted in an Impressionist Style Oil, Heavy Texture
5. The Primo Planners
Weddings are a chance for the details to SHINE! Commission a painting of the wedding florals, the ring, or an artful "details shot" which most photographers ensure to capture.

Custom Painting Commission For Arielle Worina of Relish By Arielle – Wedding Bouquet, Hand-Painted in A Light, Dreamy Watercolor

Custom Wedding Artwork Commission of Rings and Florals
Paintru Tip: You absolutely cannot go wrong with creating a custom painting of the wedding florals as an incredible, custom wedding gift for the bride. In fact, these are some of our favorite recent commissions. These pieces look beautiful in the home, especially as bathroom or boudoir decor.

6. The Fashionista/o Couple
A lot of thought, time, and money goes into planning the wedding attire. From the rehearsal dinner to reception, it's a lover of style's time time to shine.
Fashion-illustration-style portraiture is unique, beautiful, and sure to delight stylish friends and family in your life.

Fashion Illustraiton-Style Wedding Portrait Artwork
by Featured Artist Rhian Awni

Custom fashion-illustration watercolor commission by Paintru ft. artist Annie Yuen @olive.and.orange
Typically, custom illustration-style paintings are done in watercolor but can also be done in a simplistic oil.
7. The Destination Proposal
Proposals are some of the most cherished moments many couples have. It marks the beginning of a new life–unquestionably together. The proposal moment is embedded in the location, especially true for destination proposals.

A Beautiful Paris Proposal Hand-Painted for a Paintru Customer
A painting of a landscape or cityscape where the couple was engaged makes an incredibly meaningful gift that will be cherished for the lifetime to come. What's great about these, is that you don't even necessarily need to track down a photo of the engagement.

Santorini, Hand-Painted And Framed For JD and Liza Kameen,
Paintru Co-Founders
8. The Pet Lovers
For the friends and family who are obsessed with their furry fam, a pet portrait is a simple way to delight. Paintru custom animal portraits are absolutely exceptional in quality and detail, and we have the perfect artist for whichever pet portrait style you think the couple might like.

Paintru Custom Dog Portrait: Oil On Canvas, Photo Realistic Style
And yes, our customers sometimes want to ensure their furry family is part of their wedding memories!
Learn more about custom pet portraits >
9. EVERY Couple!
Having a hard time making up your mind about what artwork will be the perfect gift for your newlywed couple?
A Paintru gift card makes it SIMPLE. They get to decide what to have painted, whether it's turning a photo of the wedding into a painting, creating a landscape in the style of a favorite artist, or a new piece of statement decor for the home.
Simply purchase and send online within a few clicks. Paintru gift cards >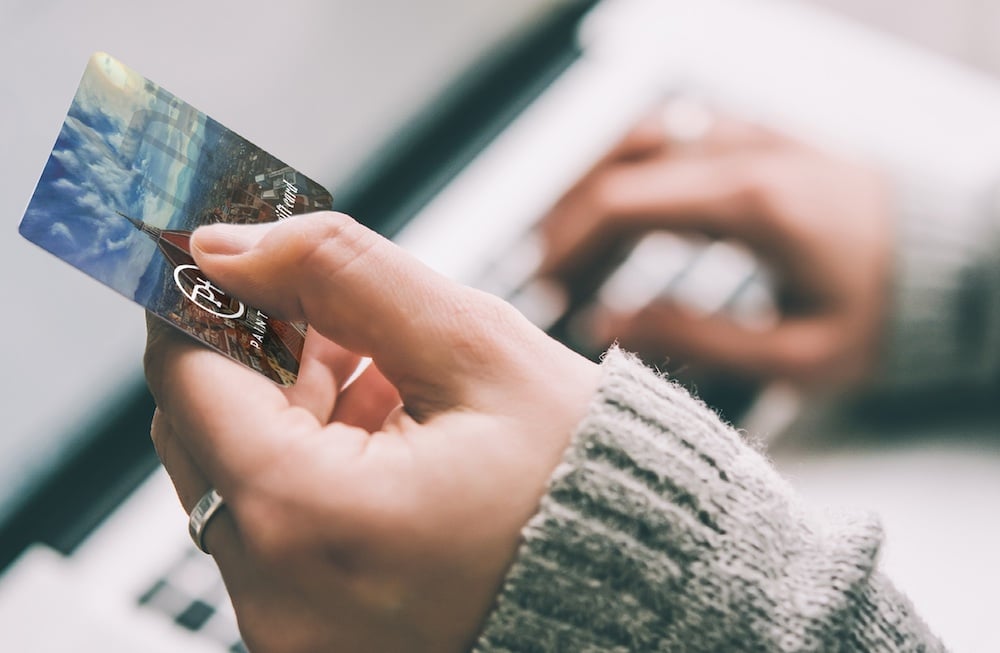 As always, our team is ALWAYS here to help you in creating the perfect custom artwork. Go ahead, gift artfully!
Ready? Simply Upload A Photo To Begin Your Custom Painting!
---
More About Paintru
Paintru makes the process of owning and gifting beautiful museum-quality custom artwork, inspired by your photos and memories, easy. In just minutes, you can upload a photo and select a painting style. We do the rest to match you with an artist who will bring cherished moments & memories to life.