From Vintage to Vibrant–Turning Old Pictures Into Paintings with Paintru

Aidan Casey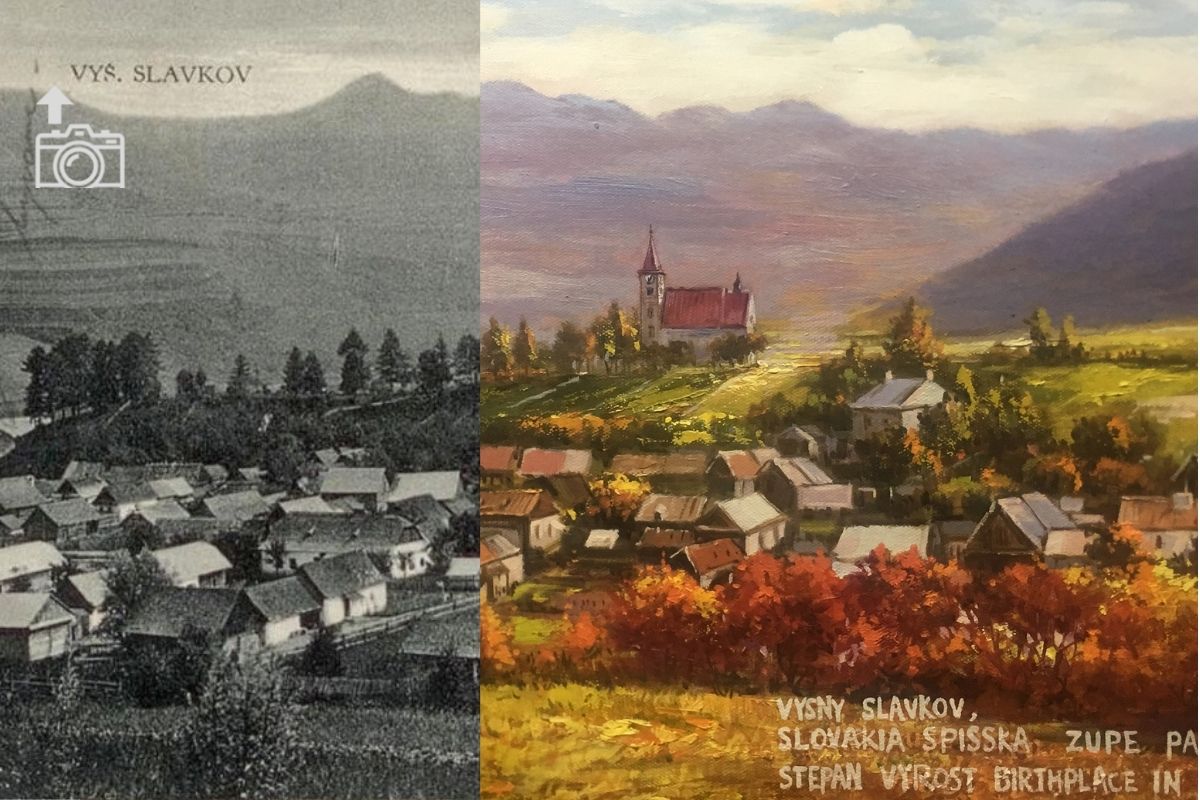 Helping our customers create meaningful works of art is one of the most satisfying things for our team at Paintru to see. A special way we accomplish this is by bringing vintage photos to life with a piece of custom artwork, hand-painted to order. We continue to be blown away seeing our artists turn small, old, and low-resolution pictures into paintings. Our artists create beautiful custom artwork that can be proudly displayed and cherished for generations.
Vintage custom painting commissions provide an opportunity for our customers to get creative when selecting style and color options that will best depict their image, artistically.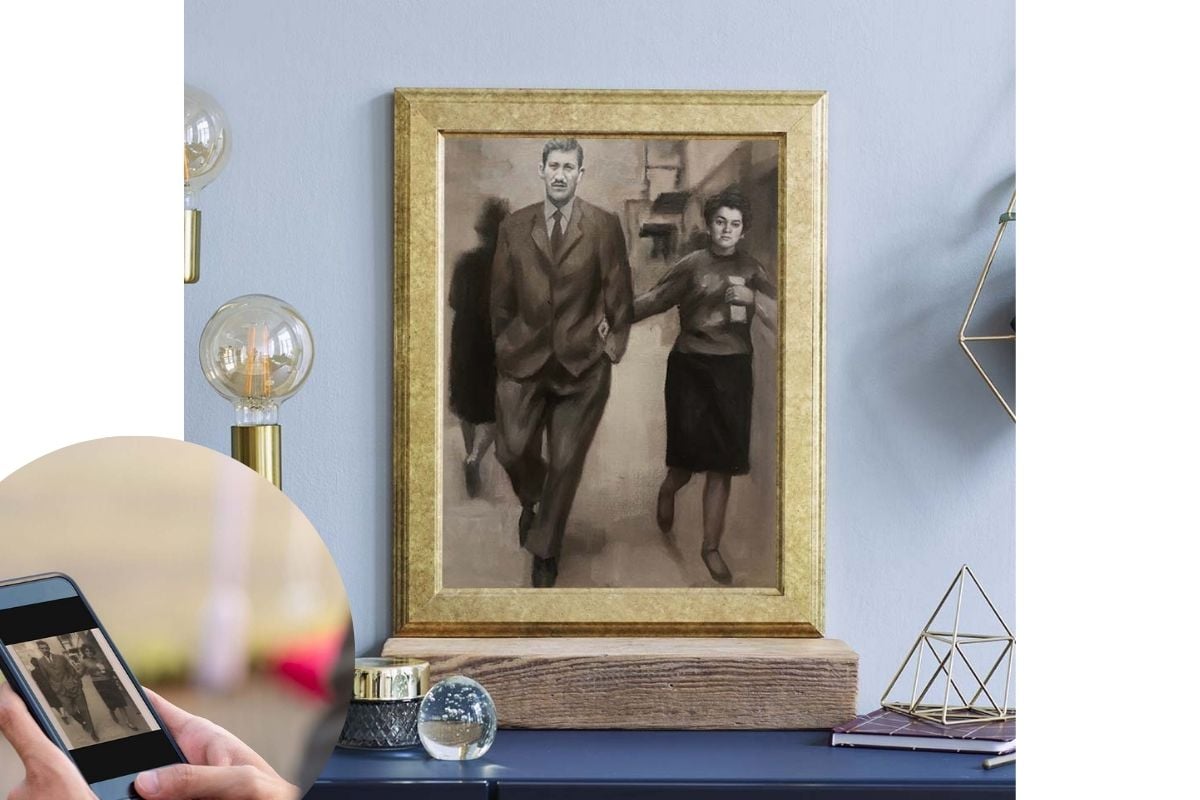 6 Tips for Commissioning a Painting From an Old Vintage or Low-Resolution Photo
An impressionist-style painting is an excellent option for your vintage photos. Rather than focusing on exact details of the photo, impressionist-style paintings concentrate more on the overall mood and essence of an image, often giving an illusion of movement. Viewing these paintings will feel like a nostalgic experience taking you back to a memory in time.
For creating a more realistic painting from your photo, providing additional reference images can be very helpful for our artists to fully capture their subjects or landscape. These photos can be from the same period of time, earlier or even more recent.
If you have a black and white photo or a sepia-toned picture and would like your painting to be colorized, we have some options to help with that. Paintru artists can create a muted color palette based on the interior tones of your home when turning your picture into a painting. For landscape paintings, the Paintru team can assist in helping to find a suitable reference of color that will bring your image to life.
If there are specific details you wish to ensure are captured, whether it be jewelry, a signature hairstyle, foliage, lighting & time of day, etc., please be sure to note this in your order. Our artists will diligently focus on the details that are important to you when turning your picture into a painting.
Of course, if there is anything you would like to omit from the photo, please note that in your order as well. Often, aged photos have old marks, shadows, or even objects in the background that may be distracting. Our artists can work around these imperfections to turn your picture into a painting that will exceed your expectations.
We can combine multiple photos together as a reference for artists. Whether it's changing a background, incorporating people (our animals) into a scene, many things are possible! Learn more about combining multiple images into a painting >
Vintage to Vibrant: A Collection of Customer Commissions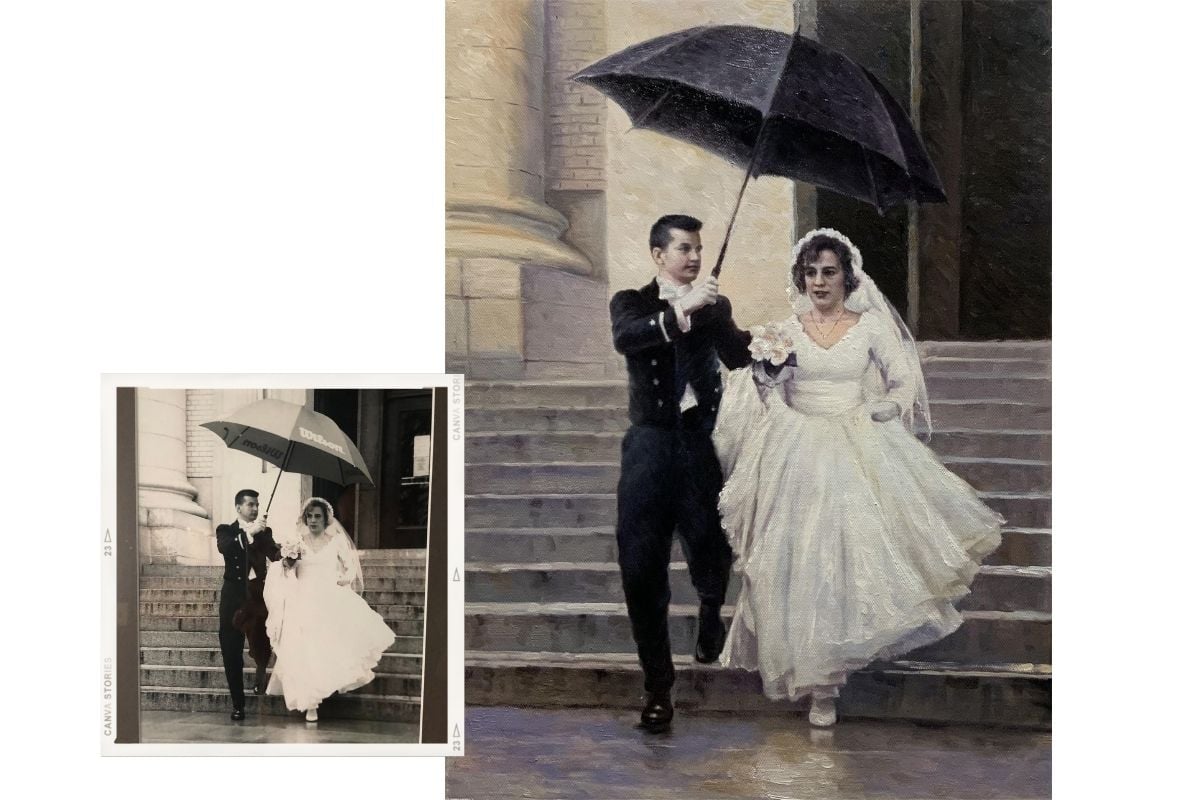 "My parents got the painting and LOVE it, thank you so much to all of you who made it possible."
The parents pictured were Monet enthusiasts, so the customer wanted to commission a painting that paid tribute to one of their favorite artists with this impressionist-style piece. The custom portrait painting was also elegantly colorized from its original sepia tone.
---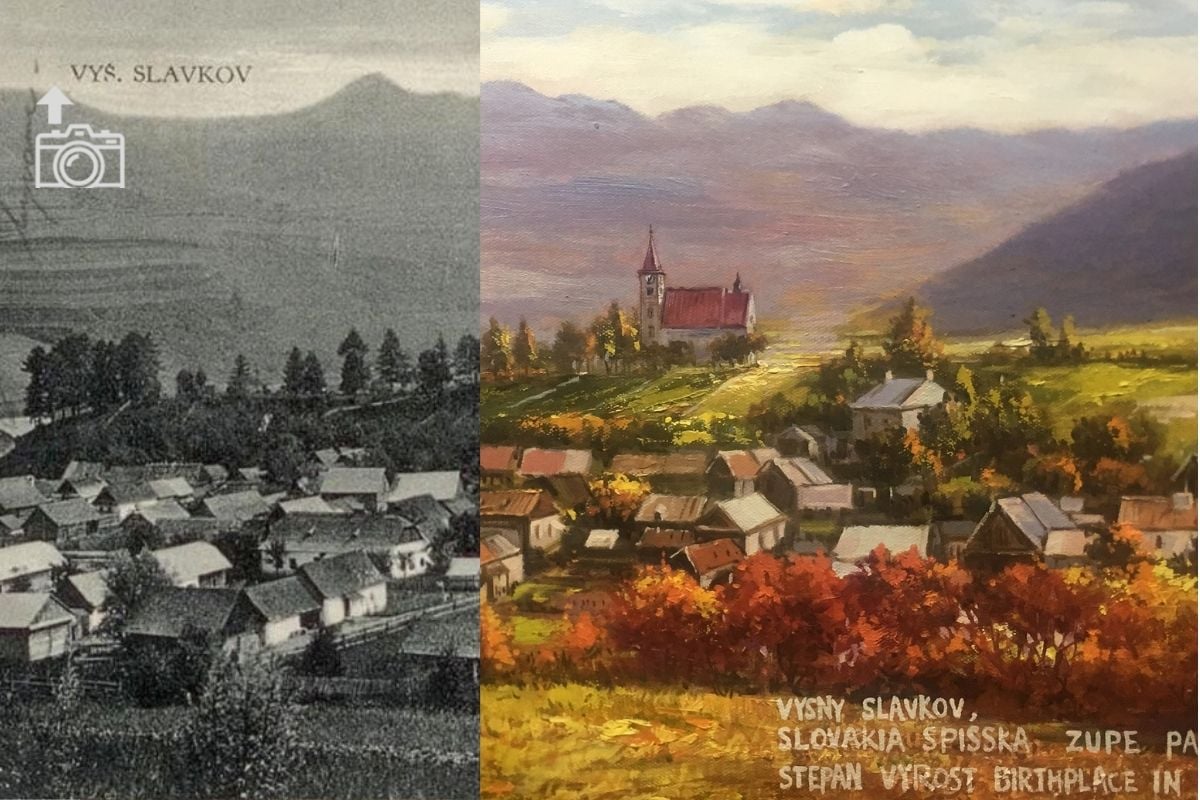 Our customer came to us wanting to create a piece of artwork portraying a very meaningful place for his family. All he had was a very old black and white picture to provide the artist.⁠⁠
⁠⁠
With only this original photo and a few simple directions, we looked up a color reference for the town and our artist created this incredibly rich and vibrant landscape. ⁠⁠
"Wow! It is perfect. I want to say this is an outstanding painting that our family will treasure. Thank you for all your great work and great customer service."
---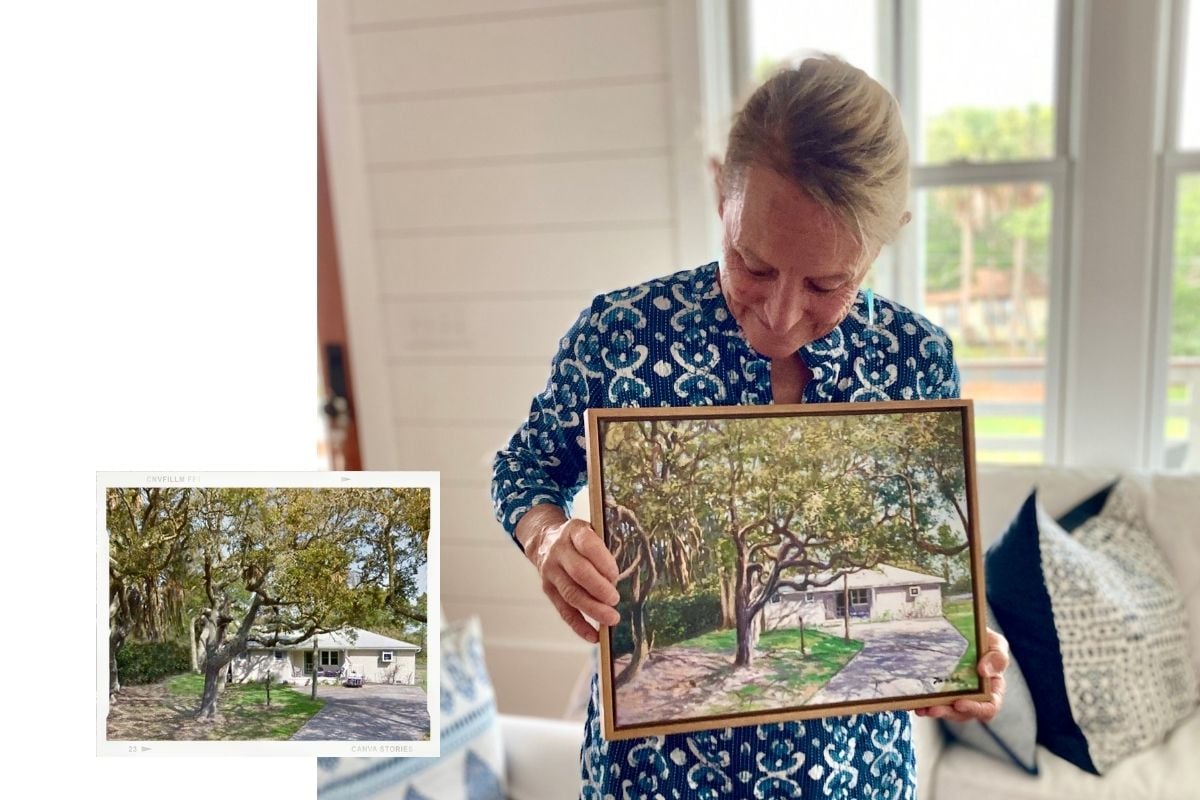 This painting was gifted to a mother whose house had been destroyed by a hurricane a few years prior. Our customer, Jane, explained that though her mother had rebuilt the house, it had never been the same for her. She wanted a gift that would pay homage to the home that once was.

Only two photos of the house before it was destroyed were available. One photo had a perspective of the house and the other displayed a bit of the surrounding landscape. The Paintru team used photoshop to combine the photos and create a full view of the house. Once painted, the piece made for the most priceless of gifts.
---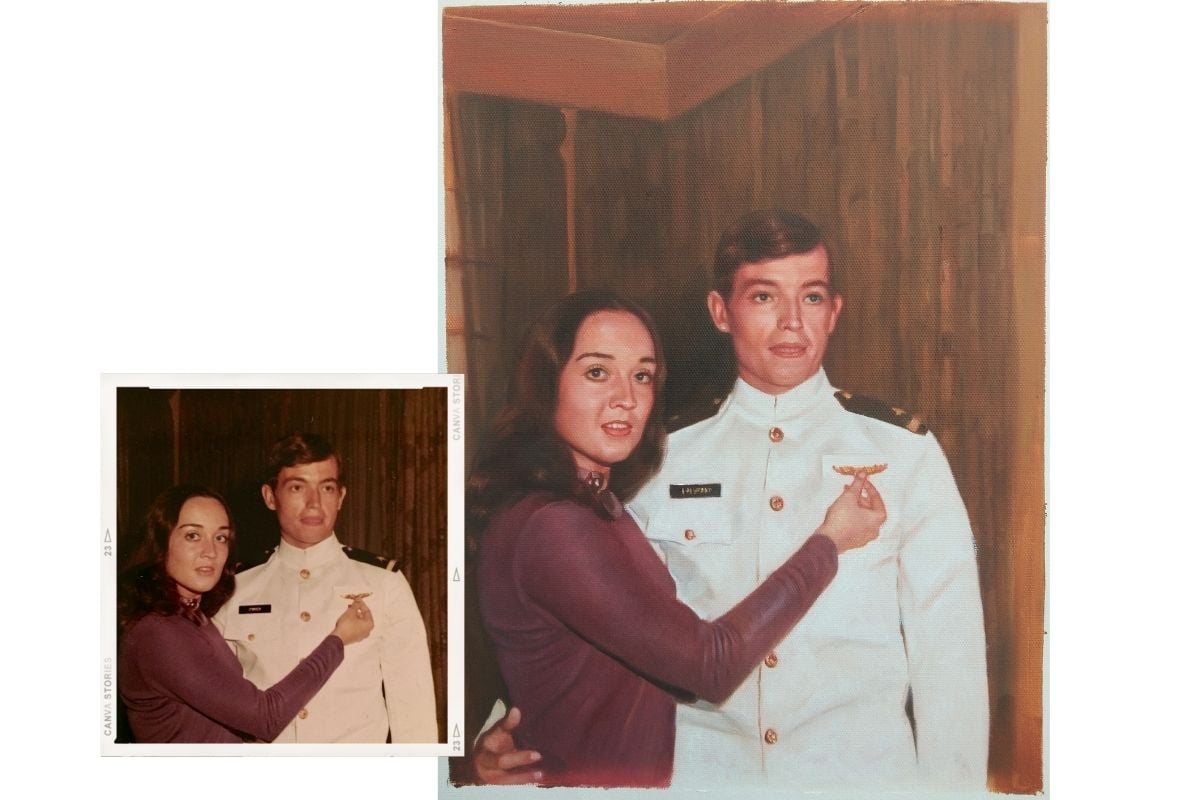 This oil painting portrait was ordered by our customer who is a former US Navy pilot. He gifted this memorable piece to his wife as a 50th-anniversary gift.
---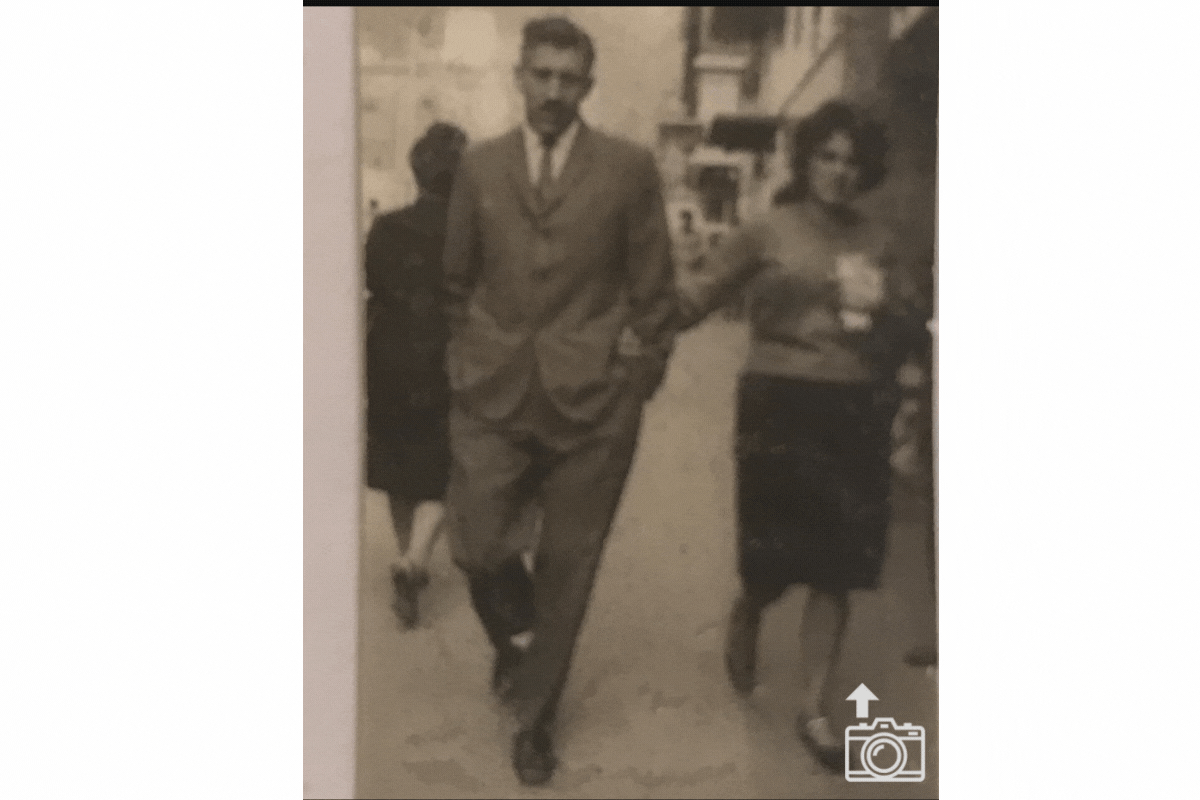 A customer came to us with a few blurry vintage photos of their grandparents. With a slightly abstract approach, our artist created a beautiful tribute to them. Looking at the original photo, it would have been hard to believe our artist would be able to the picture into an incredible painting.
---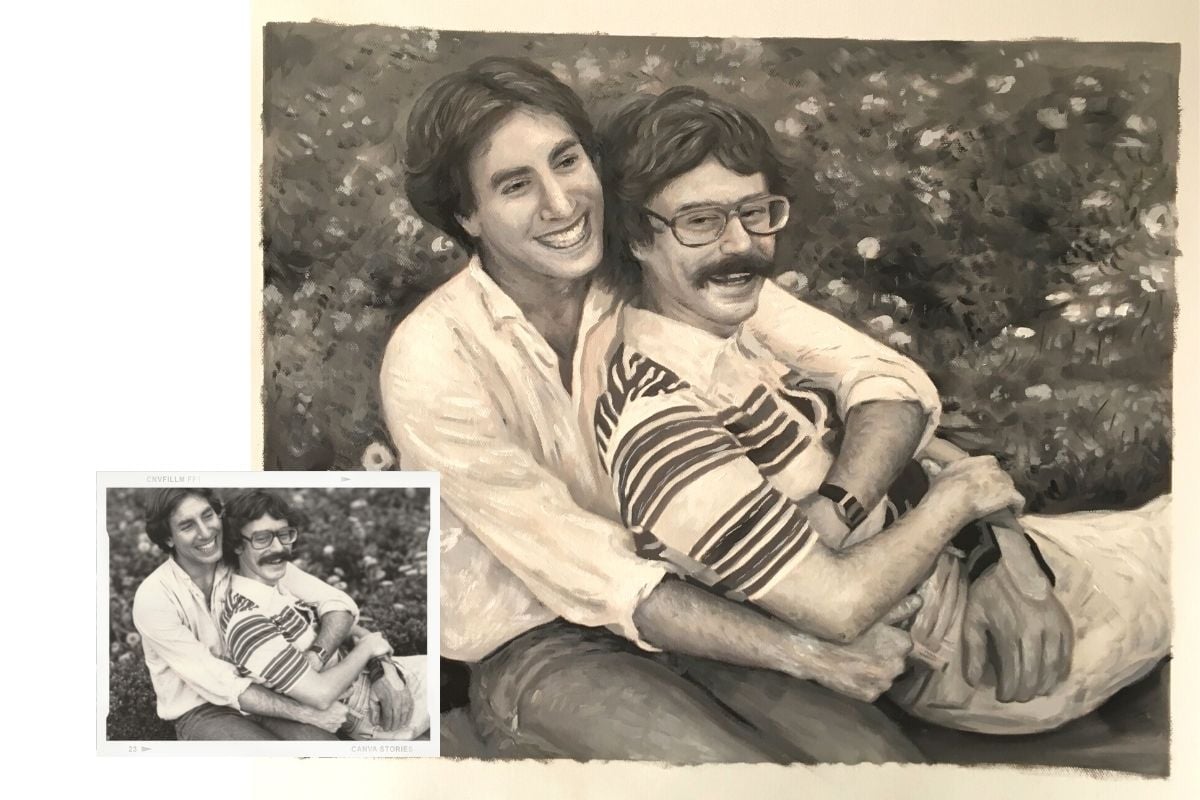 This oil portrait was commissioned for a Christmas and wedding anniversary gift. A proud son wished to honor his dads by reviving an old tattered photo and turning it into an everlasting piece of art. After digitizing the photos, they were sent to Paintru to be hand-painted by a professional artist who created the piece in a Renoir style.
Breathe life into your cherished photos, no matter how old and tattered they are, by turning vintage pictures into paintings, with Paintru.
Paintru makes custom art simple. For more questions about how to have your pictures hand-painted, please contact the Paintru Concierge.