A Picture Paints a Thousand Words: Why Paintru is the Ultimate Wedding Gift Idea
Abigail Pfriem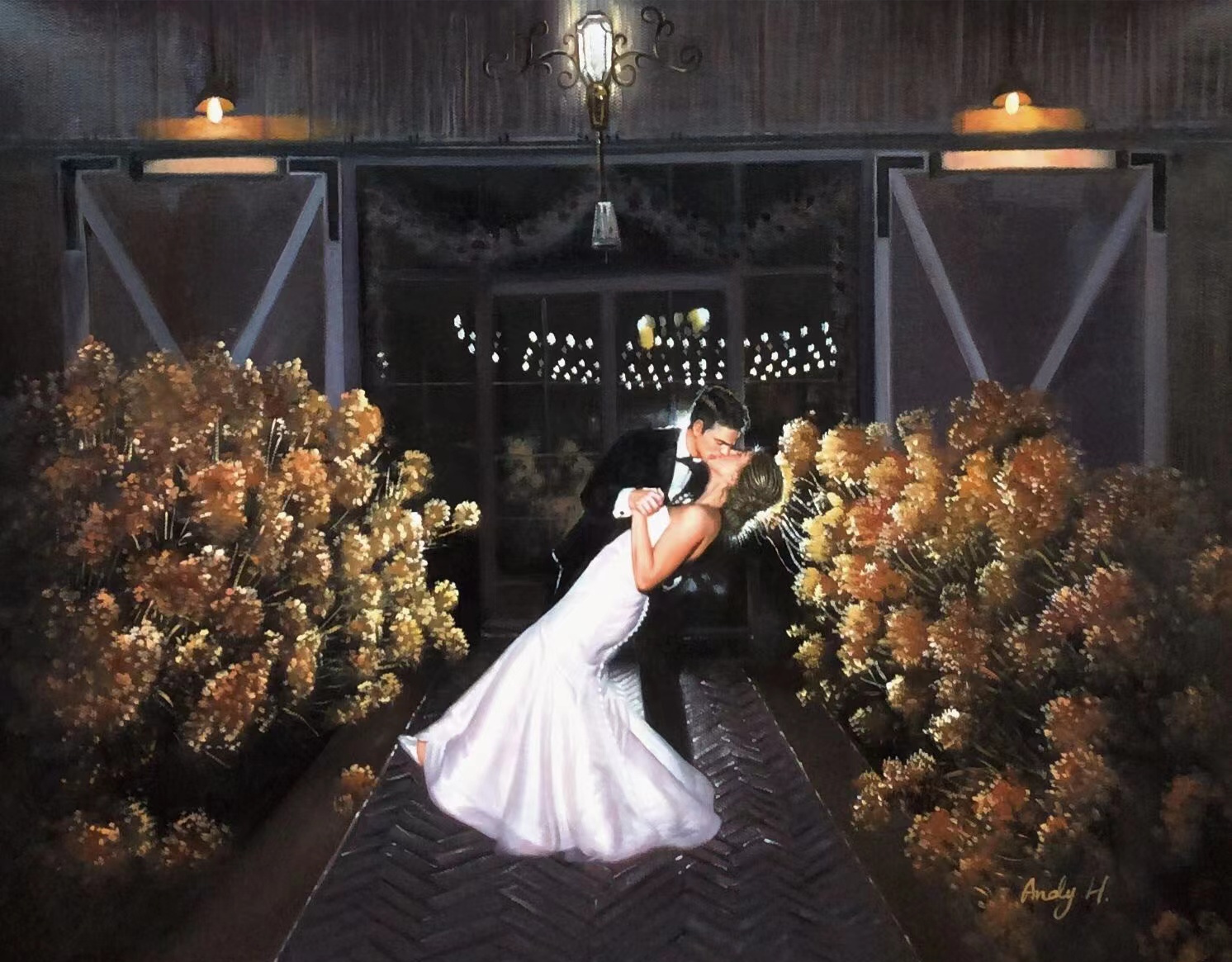 Weddings are lovely occasions to celebrate a couple's union, but they can also be anxious occasions for both the couple and their guests. It might be difficult to choose the ideal wedding present, especially if you want to offer something special and significant. Here are some reasons why Paintru is a fantastic choice for a wedding gift:
What is Paintru?

Your favorite images may be transformed into stunning, hand-painted artwork via the internet platform Paintru, which connects you with amazing artists. Paintru artists can create a custom piece of art that perfectly captures the essence of the moment, whether you want to immortalize a wedding photo or a treasured memory.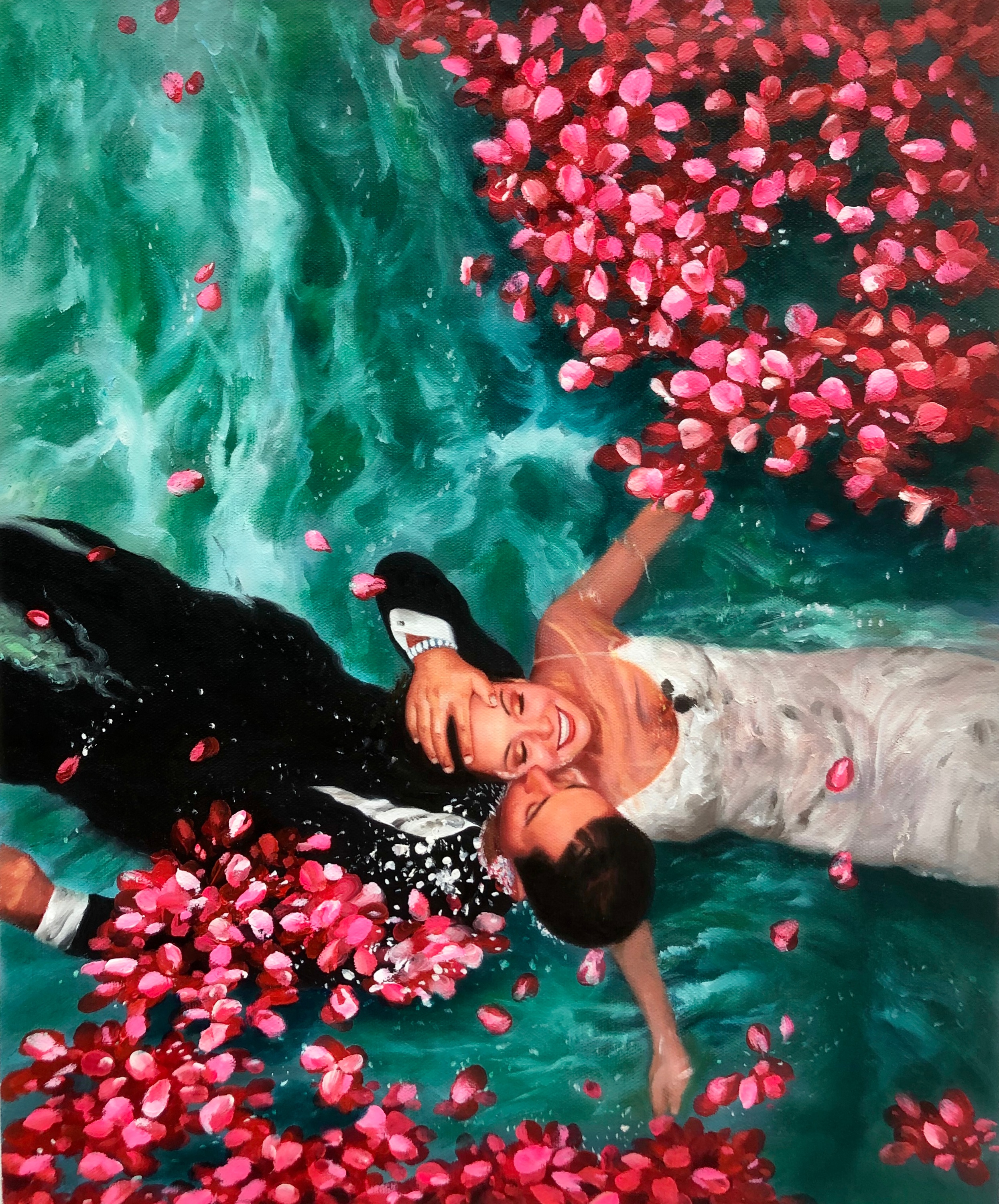 Why is Paintru a wonderful wedding present?

1) It's a special and personal present.
Couples frequently receive the same repurposed registry items or generic goods as wedding presents. Paintru gives something genuinely special and personal. A unique work of art made especially for the couple is a kind and heartfelt present that they will treasure for a long time.
2) It is a timeless keepsake.
While wedding photos are lovely, a painting is a keepsake that will always be in style. A Paintru painting is simply better than a photograph in capturing the beauty and emotion of a wedding day. The artwork will be passed down through the generations and serve as a constant reminder of the couple's special day.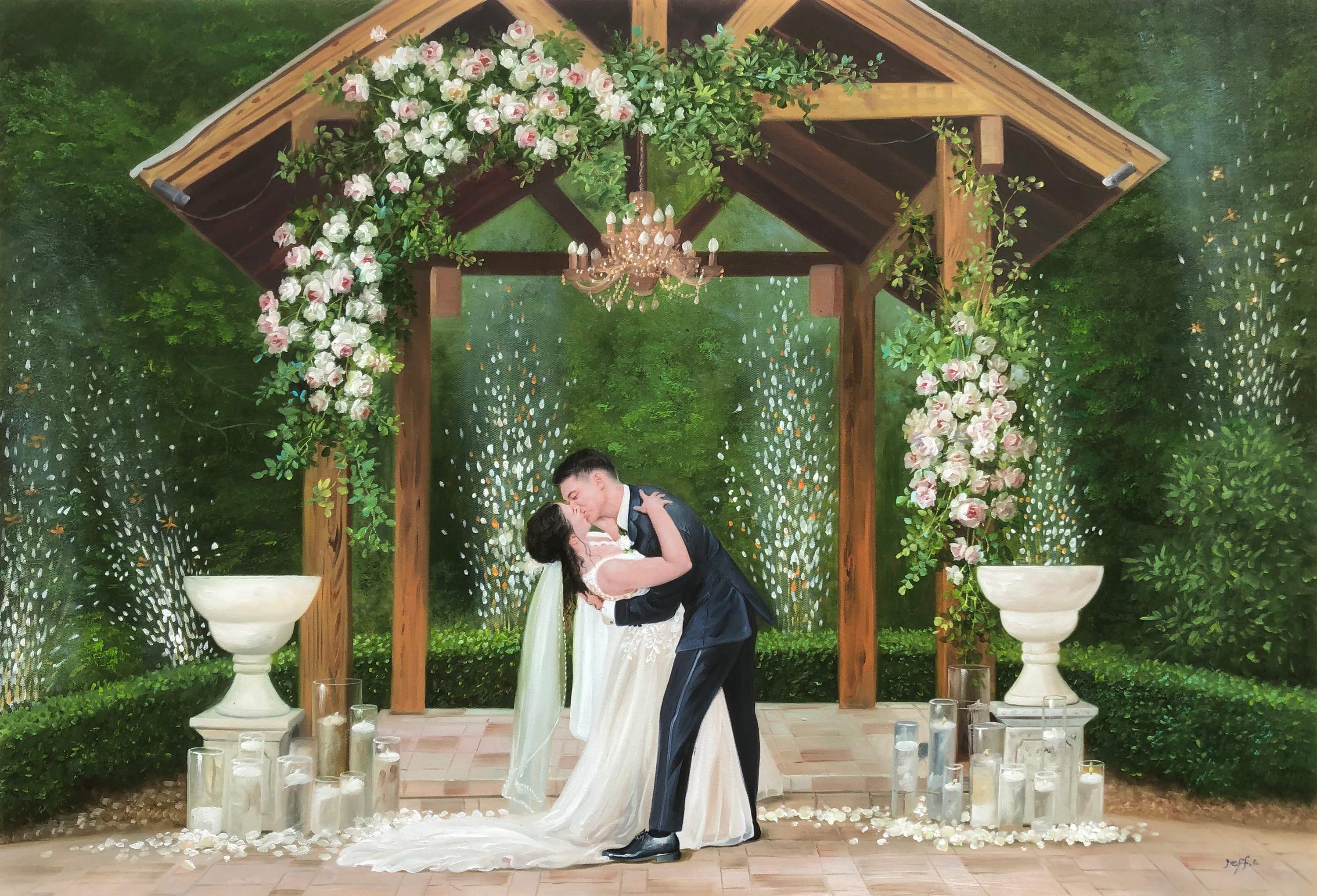 3) It's a conversation starter
A Paintru artwork is not only stunning, but it also sparks interesting discussions. The unique piece of art will attract the interest of guests, who will be curious about its origin. The couple can proudly exhibit it in their residence and tell others the story of its creation.
4) It's a way to support artists
In addition to giving the happy couple a lovely work of art from Paintru, you are also helping talented artists by doing so. By commissioning a painting from one of the artists Paintru works with, you're assisting in sustaining their craft and passion.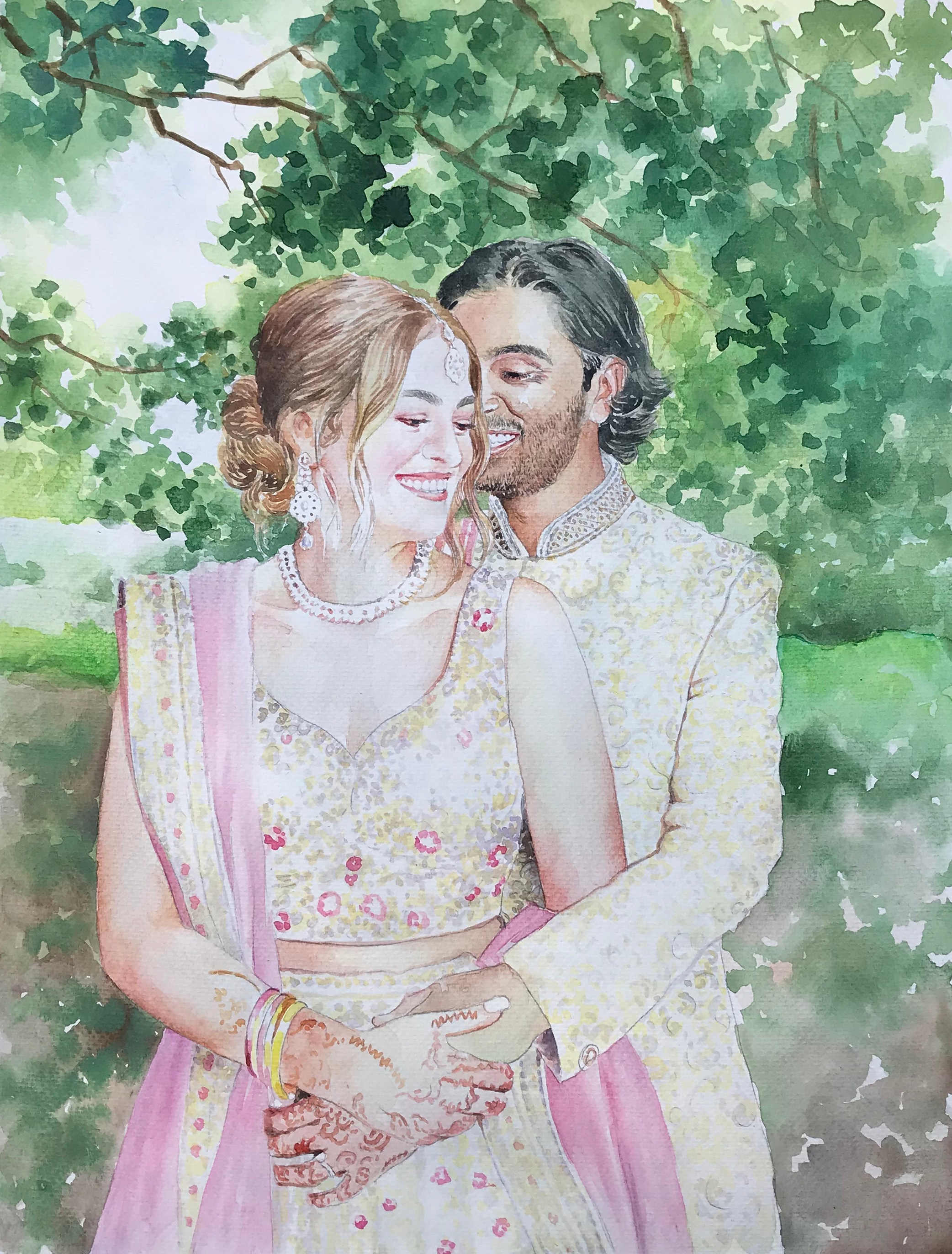 Why should couples split the gift?

It's not always simple for one person to front the money for a special gift for a wedding because wedding gifts can be expensive. A Paintru painting can be shared between two or more individuals, which is a wonderful way to present a special and thoughtful gift without overdoing with spending. Couples should think about sharing the expense of a Paintru painting for the following additional reasons:
1) It's a way to include more people in the gift-giving process
Couples frequently receive gifts at weddings from a variety of people, including family members and close friends. More people can take part in gift-giving by splitting the price of a Paintru painting. This is particularly useful for couples who have plenty of friends who want to give something unique but can't afford to buy an expensive item on their own.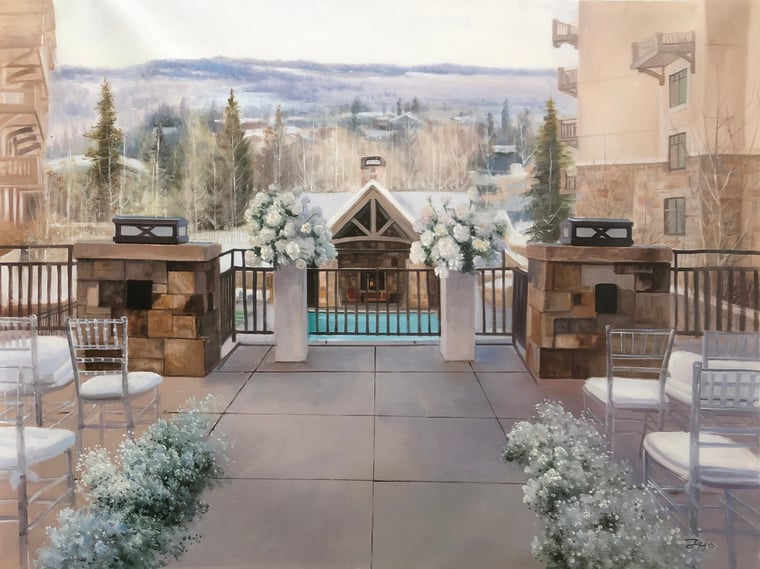 2) It allows you to give a more significant gift.
Smaller, personalized gifts might be kind, but there's something unique about giving a bigger, more substantial gift collectively. With a Paintru painting, you can present the couple with something truly unique that they might not have been able to purchase on their own. Paintru paintings stand out from the competition.
3) It's a way to express your gratitude to the couple.
Splitting the cost of a Paintru painting is a wonderful way to recognize the hard work that couples frequently put into organizing their wedding. They will enjoy this present for many years to come and it will serve as a reminder of the love and encouragement they received on their special day.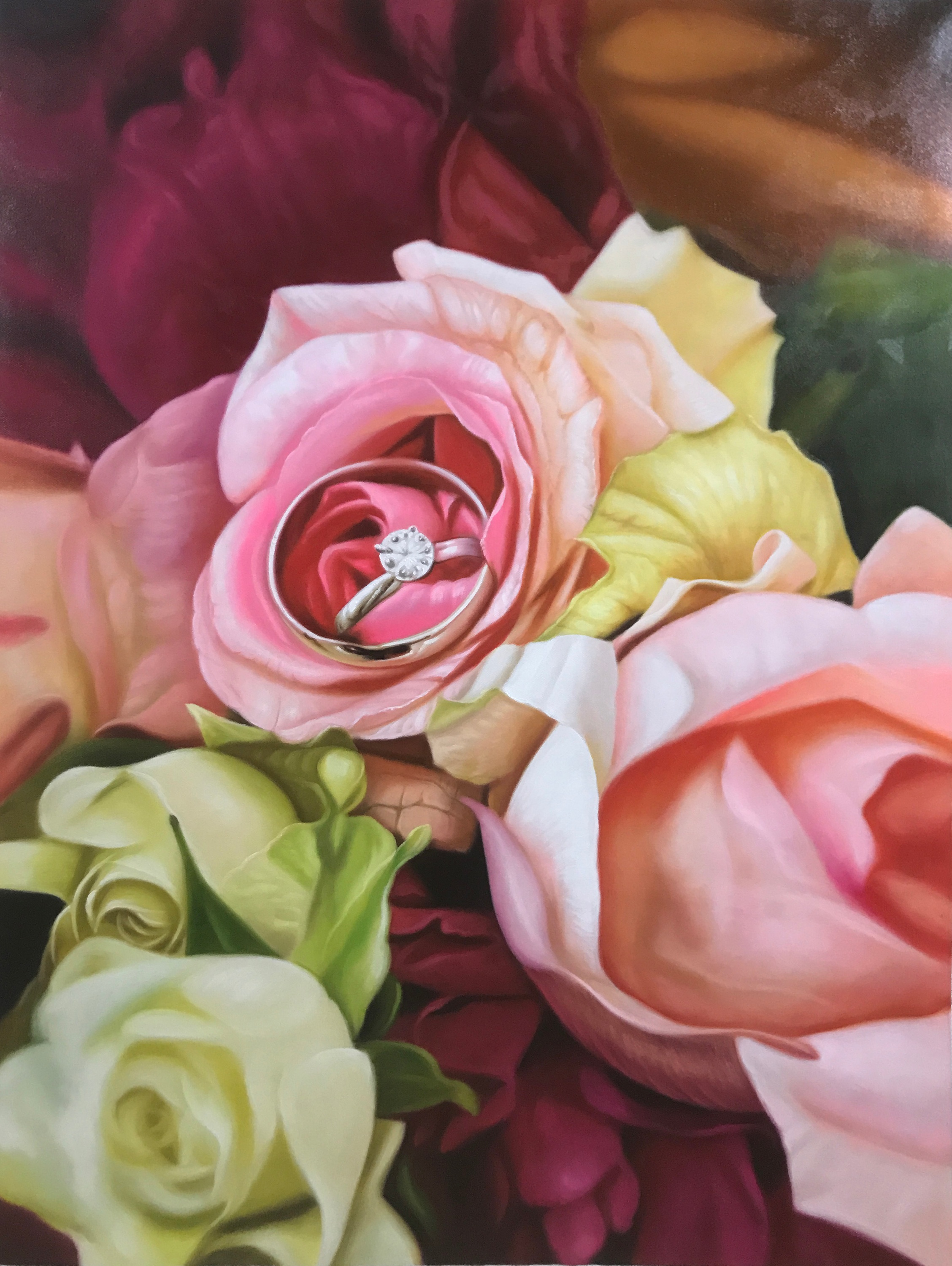 How to commission a Paintru painting
Commissioning a Paintru painting is easy and can be done entirely online. Here's how it works!
1) Choose your photo
Selecting the photo from which you want a Paintru artwork to be created is the first step in the commissioning process. It might be an image from the couple's wedding or a memorable time in their relationship.
2) Choose your size and medium
The size and medium of the painting must then be decided. You may select from a number of sizes at Paintru to suit your preferences and budget, and the company provides a choice of mediums like oil and watercolor.
3) Place your order
It's time to place your order after selecting your photo size, and medium. You can accomplish this directly through Paintru's website, where you can view the painting's price upfront. If you're splitting the expense with others, you can work out the details so that everyone is aware of their respective contributions.
4) Collaborate with the artist
The Paintru team will put you in touch with an artist to make the painting after you place your order. To ensure that the painting turns out precisely how you want it, you can work with the artist and offer feedback along the process.
5) Receive your painting
After the painting is completed, Paintru will deliver it directly to the couple's house. You may share in the excitement of giving the newlyweds a lovely and special wedding present by adding a handwritten message.

As a result, Paintru is a fantastic choice for a wedding gift, and splitting the cost of a custom painting among several people is a perfect way to give a special and personal gift without overdoing it. A Paintru painting is not only a lovely and classic keepsake, but it also helps brilliant artists all around the world. So why not give the gift of art and enhance the significance of the couple's special day?