Choose Your Painting in Style: Which Artistic Movement Suits You?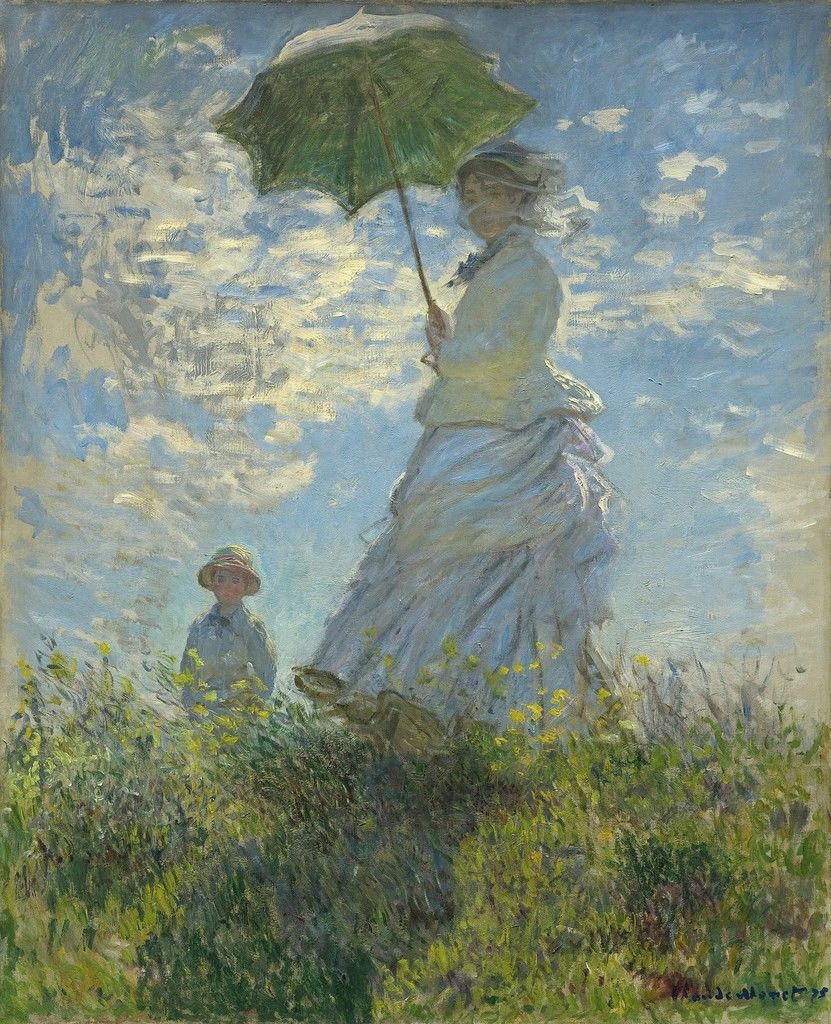 It's time to talk types of painting styles. The best thing about commissioning a Paintru artwork is that you have full control over the stylistic appearance of your painting. When it comes to artistic preference, we know that one size does not fit all – however, we have a few pointers to ensure your style choice suits you.
A painting should complement your home; once you have chosen your subject photo, the painting style will play a large part in how your artwork functions within your room's design scheme.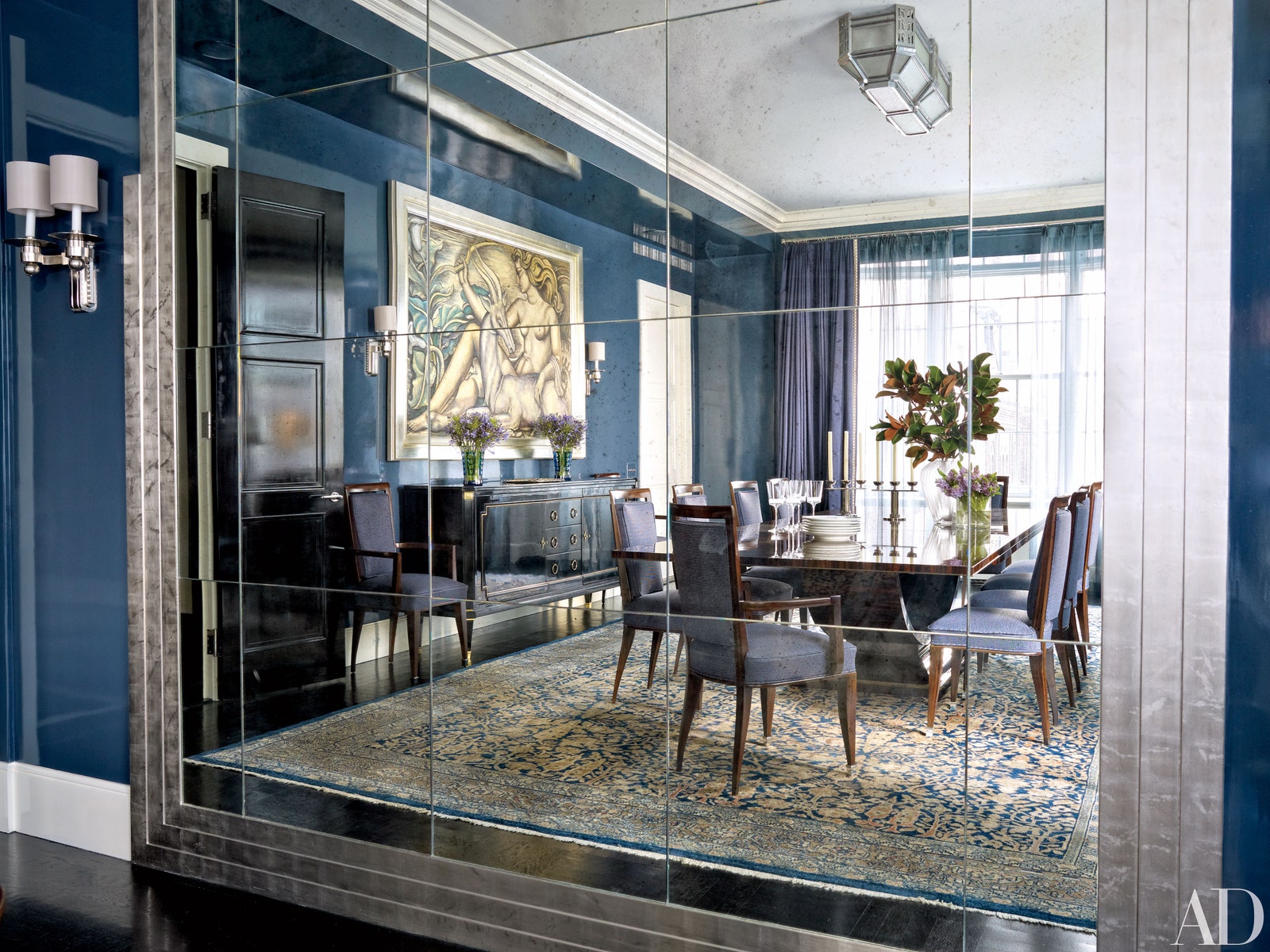 Linda Pinto's Paris home, Photo: William Walden
Our expertise in art movements and styles means that The Paintru Team is perfectly placed to guide your artistic decisions. As an example, if your home interior scheme is Art Deco inspired, we may suggest a more modern artwork, rather than a Renoir-style painting.

The specific subject of your photo should also inform your choice of style.
A shimmering landscape will realize its full potential through an Impressionist approach, while a strong still-life will be captured best by using a heavy palette oil style.

If you are considering your painting style options, we recommend you browse our guide below. We will take you through the array of styles that Paintru offer, using our experience in creating personal masterpieces to help you choose the perfect painting style.
The Impressionist Style
Characteristics:
• Thin, yet visible, brushstrokes

• Great attention paid to light

• Typically open composition
Artists: Monet, Renoir, Degas, Manet, Cézanne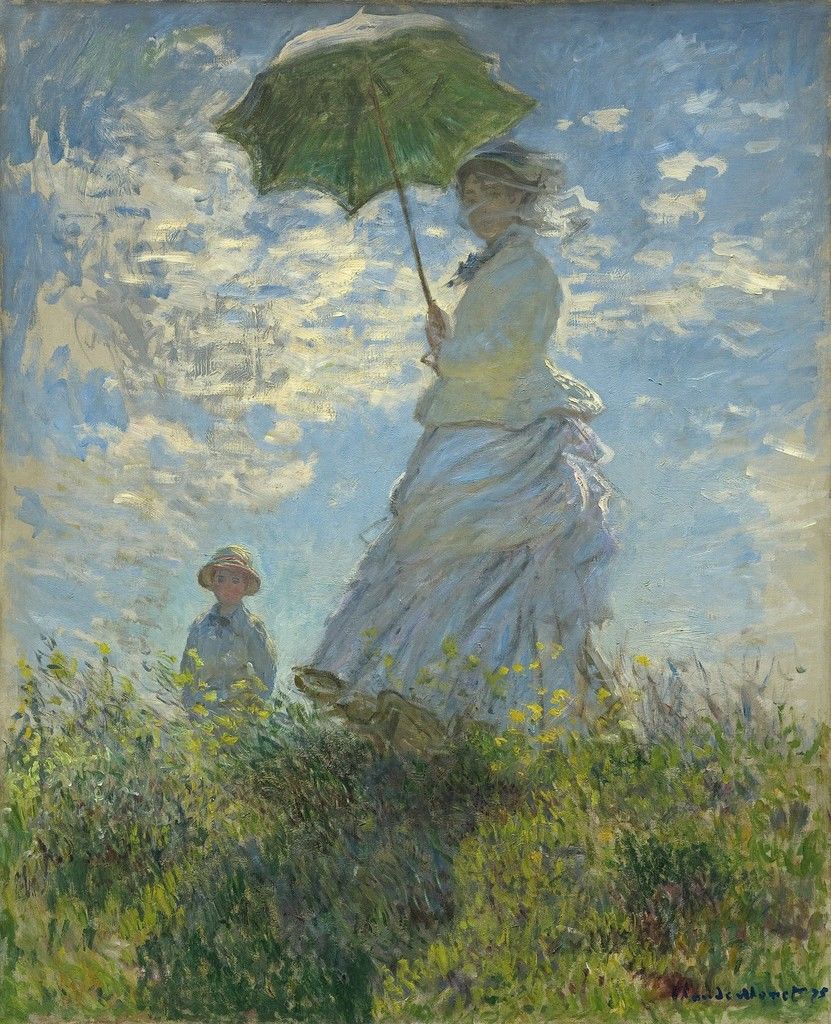 Monet, Woman with a Parasol
When it works well:

A general Impressionist style suits landscapes where the aim is to capture a particular mood or atmosphere. The treatment of light in Impressionism allows glistening seascapes, dappled fields, and open skies to evoke meaningful and memorable emotions.
If you have a landscape photo that celebrates organic, natural lines, as well as being attached to a significant memory or feeling, then the Impressionist style will work well. For example, this may apply to a painting of a treasured place.
A benefit of Impressionism is that it is wide-reaching and highly adaptable. We will explore the popular individual artist styles below (Renoir and Monet), however, we encourage you to browse the wider creative possibilities that Impressionism provides.
A look at Cézanne's later paintings, for example, will lead you to what is widely accepted as the bridge between Impressionism and Cubism. A Cézanne-style painting may well be the answer if you are looking to combine natural landscapes with a geometric twist.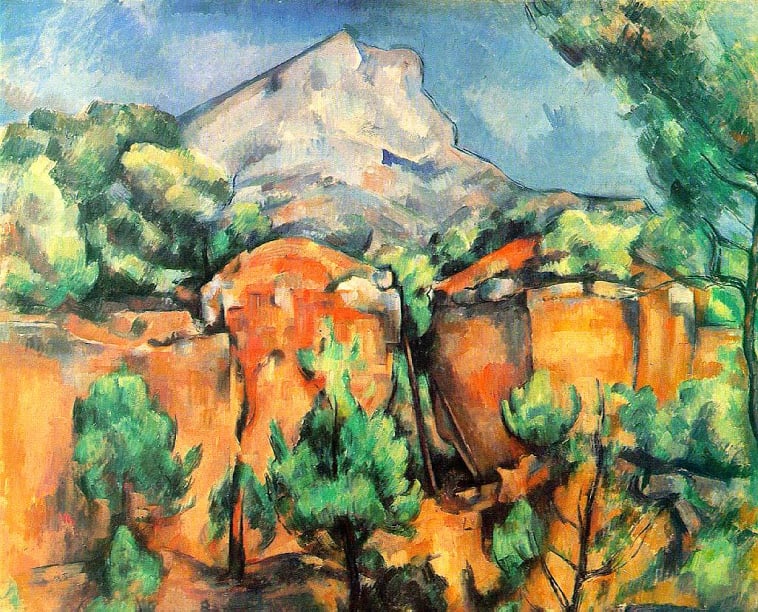 Cézanne, Mont Sainte-Victoire Seen from the Bibemus Quarry
Expert Paintru Tip:
When choosing the image that you want to be transformed into a painting, pay attention to how the light behaves in the photo. The general Impressionist style works beautifully with interesting patterns and levels of light.


The Watercolor Style
Characteristics:
• A spectrum from transparent to opaque paint qualities
• An overall, soft luminosity
• A smooth finish
Artists: Georgia O'Keeffe, Edward Hopper, Paul Klee, Elizabeth Murray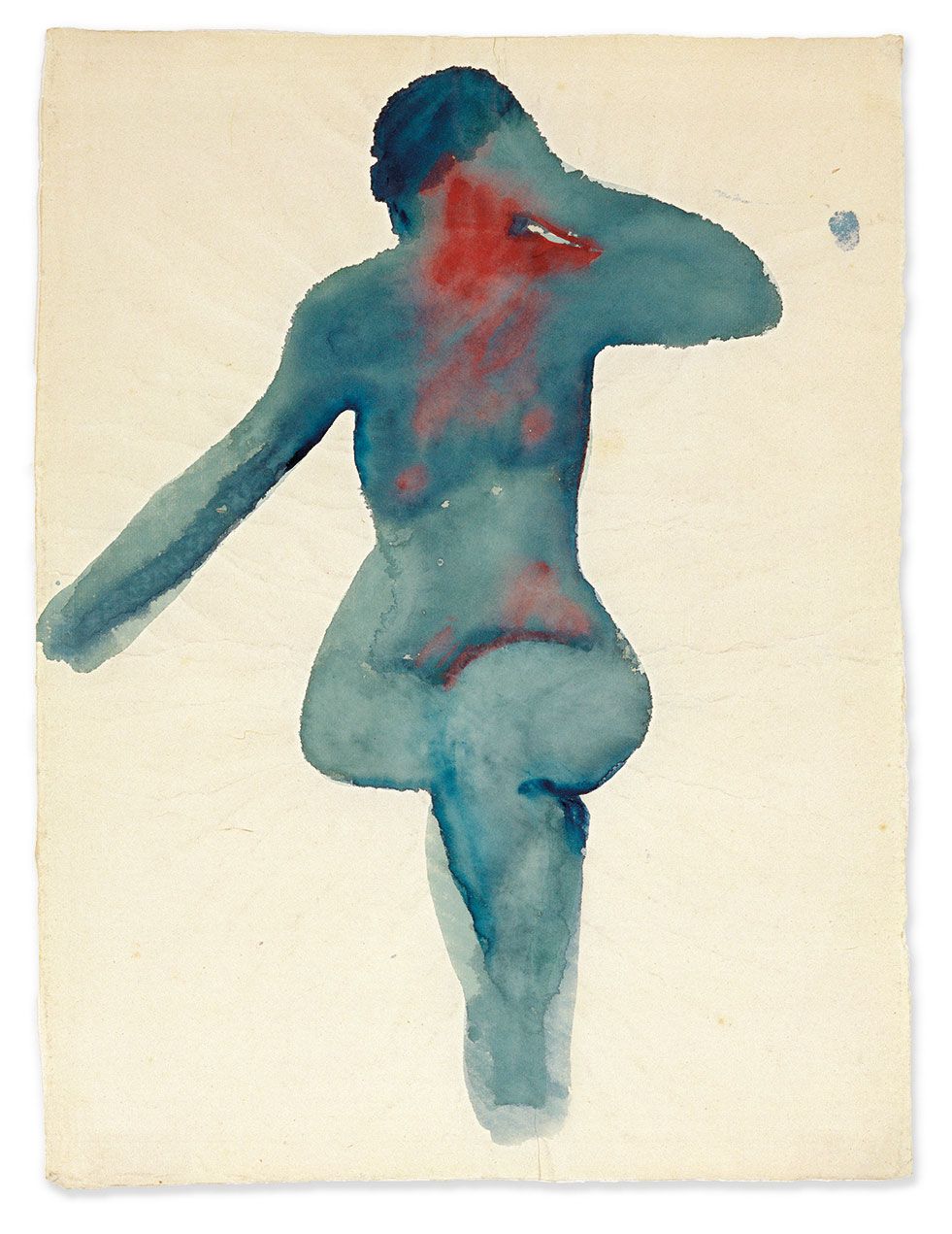 Georgia O'Keeffe, Nude Series VIII
When it works well:

The lesser-defined lines of Watercolor painting means that this medium produces more abstract and atmospheric representations. Serendipity can take hold in Watercolor; the immediacy of this style, as well as the beautiful 'accidents' that occur throughout the painting process, mean that it can create an ethereal atmosphere and tone that other styles cannot.

Artist John Hulsey puts the unique Watercolor process into words:
"It is a dance or a conversation with the paper and paint."
This Paintru wedding commission shows how watercolor captures light-footed breaths of emotion and movement:

Paintru original: Watercolor Portrait
This watercolor illustration perfectly demonstrates how this medium works with the human physique:
If you are looking for an abstract depiction of the human form, then Watercolor is the way to go. Alternatively, if you want a cityscape mollified with soft lines and airy blends, then this is a great style to choose.
Expert Paintru Tip:
We would not recommend choosing Watercolor for realistic portrayals. This is a style for those excited by the creative prospects of a less consistent - though exciting - painting medium.


The Reno
ir Style
Characteristics:
• Sparkling color and light treatment
• An intense richness of feeling
• A deep warmth and appreciation of both people and setting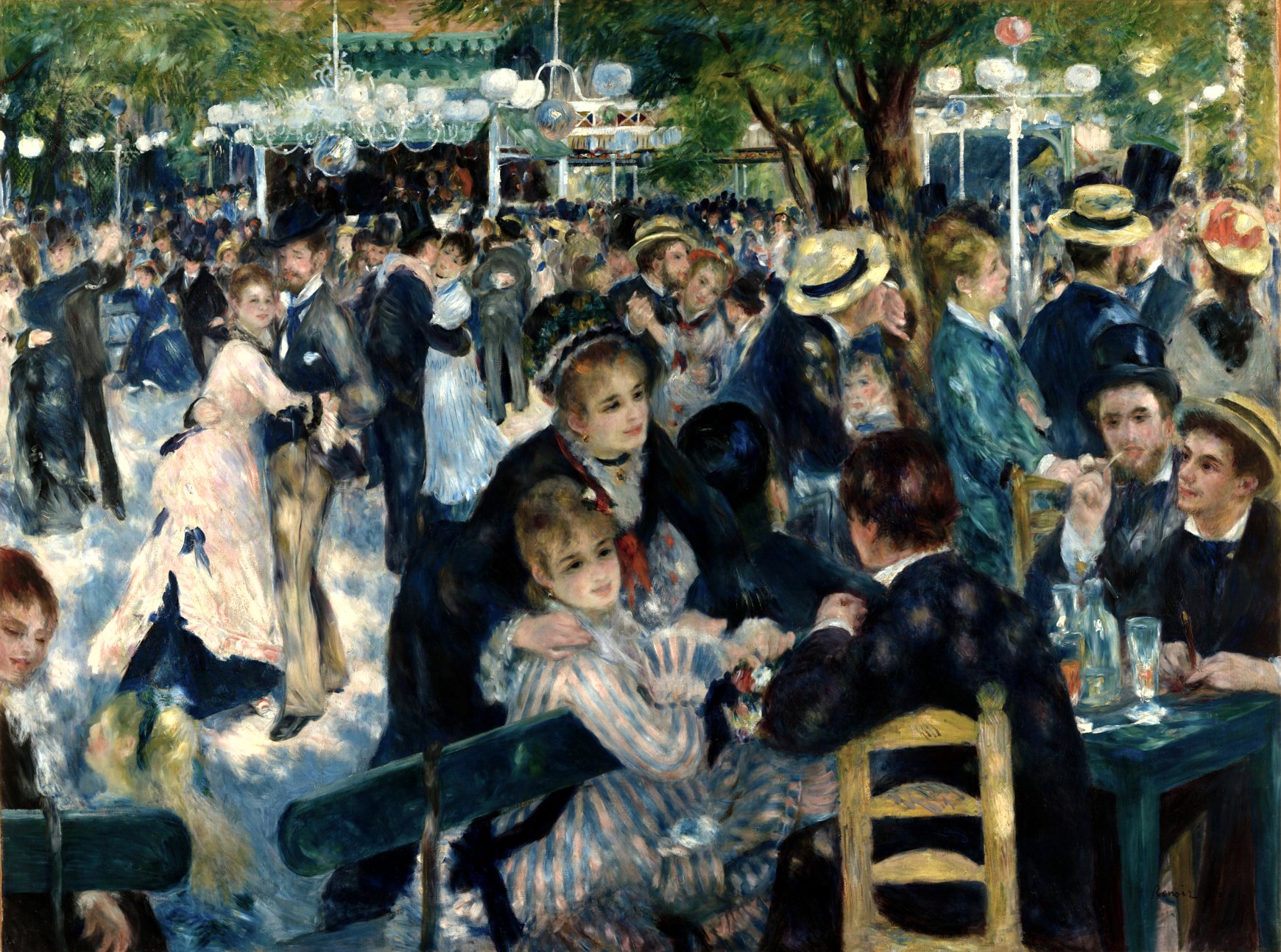 Renoir, Dance at Le Moulin de la Galette
When it works well:

A leader of the Impressionist movement, 'Renoir' is a Paintru customer favorite for both portraiture and landscapes. Renoir's sensitive portrayal of emotion through color and brushstrokes means that an emulation of his style will give you a masterpiece that appeases both the eye and the heart.
The Renoir Style was used to create this Paintru artwork. As you can see, the treatment of light illuminates the adorable subject, making this an adorable, much-admired piece:
Expert Paintru Tip:
A bold, Renoir-inspired background coupled with a Mary Cassatt-style portrait creates an amazing work of art from low-resolution photos.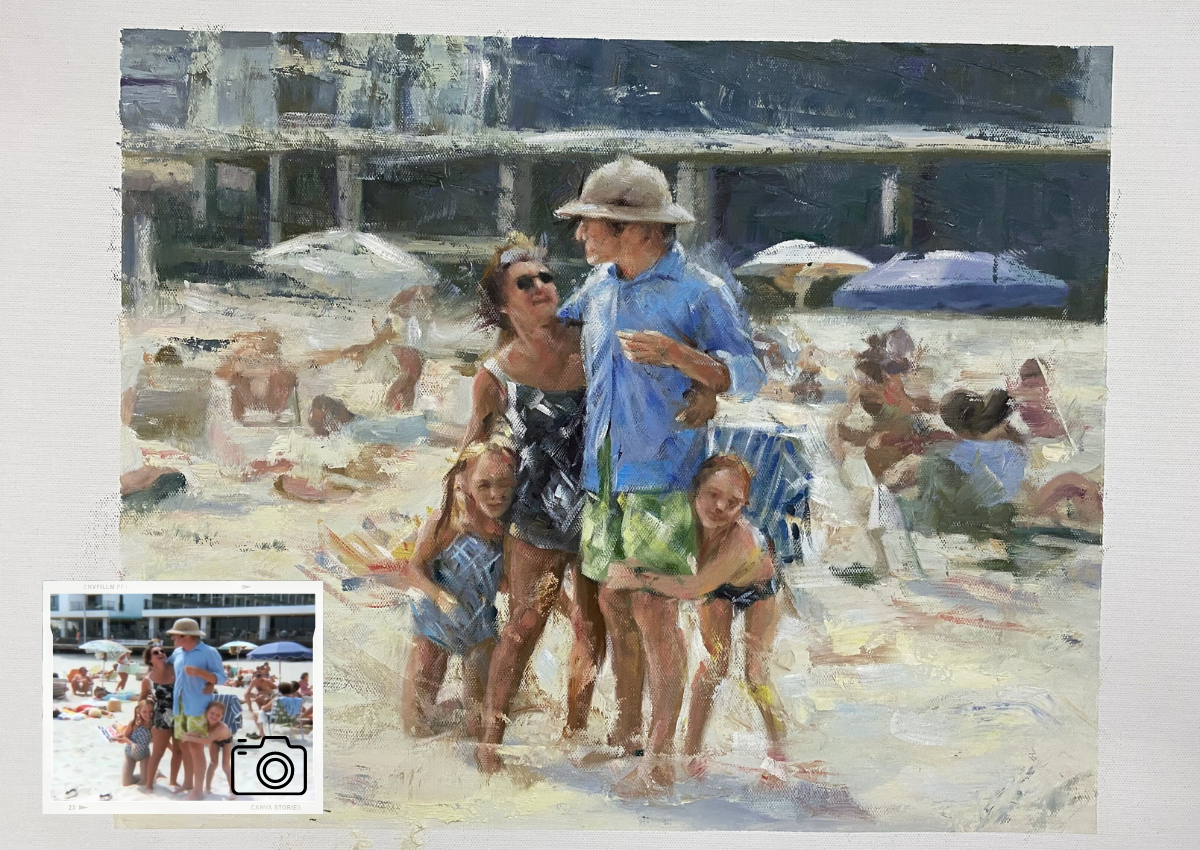 Paintru Original Commission: Mary Cassatt Style – a creative way to use a very low resolution photo as inspiration for the artist
The Heavy Palette Oil Style
Characteristics:
• Bold texture
• Visible, vibrant paint strokes
• Highly emotive

Artists: Van Gogh, Rembrandt, Jackson Pollock, Frank Auerbach
When it works well:
Also known as 'Painterly' or 'Impasto', the heavy oil palette technique has been used through a variety of artistic movements, from the Impressionists to the Abstract Expressionists. The way that this style reflects light allows the artist to control the play of light in the painting. The bold strokes and intense expressiveness of this style means that it will create a stand-out still life, as well as a deeply emotional portrait.

Jane Auerbach's Vase with PR
This technique is taken to the extreme in
Auerbach
's work, where the line between painting and sculpture is blurred. However, more subtle renditions of the heavy oil palette style can be seen in Van Gogh's
Still Life: Vase With Pink Roses
(above) and
Rembrandt's Self-Portrait
.
The Heavy Palette Oil Style beautifully enhances the European vacation scene in this Paintru commission: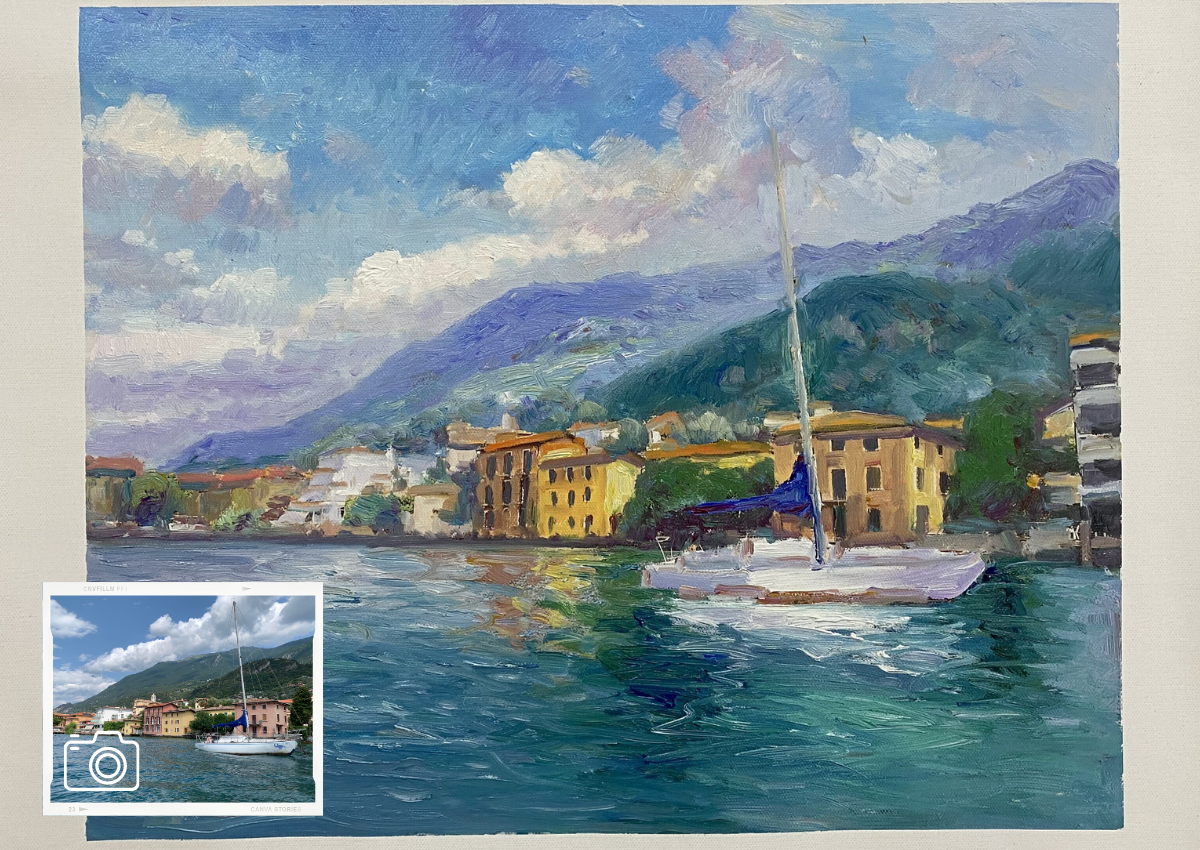 Expert Paintru Tip:
The Heavy Palette Oil Style is great for adding texture to a room's overall design. Think about where your painting will be hung to make the most out of how a heavy palette oil painting will reflect the light.
The Monet Style
Characteristics:
• Rapid brushstrokes and detailed treatment of color
• Clever depiction and sense of light
• A soothing atmosphere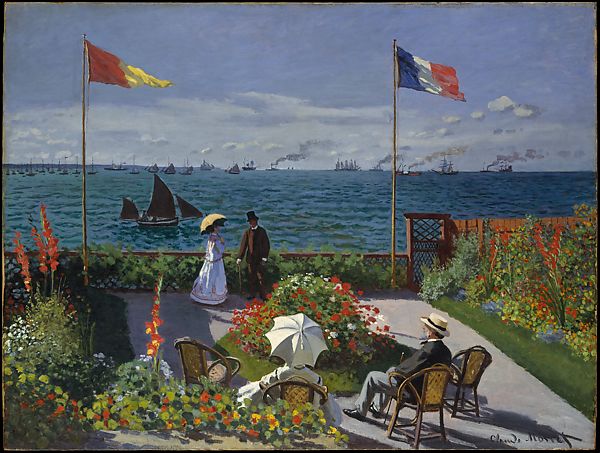 Monet, Garden at Sainte Adresse
When it works well:
Monet's unique and unforgettable style is classic and timeless. Best suited to landscapes - and vacation snaps - the Monet style will bring a feeling of well-being and relaxation whenever you view your painting on the wall.
Expert Paintru Tip:
The Monet Style is your go-to if you are looking for that classic aesthetic.
The General Artistic Style
Characteristics:
• Great to use if you are feeling undecided
• Rich texture of oil-painting
• Accurate color match
When it works well:
A general approach is a great idea if you are feeling overwhelmed by the choice of styles Paintru offers. The General Artistic Style allows creative freedom while also retaining accurate control of color and form. This Paintru commission captures the naturalism and emotion that the Generalist Artistic Style achieves:
Paintru original: 'General Artistic' Oil Portrait
We hope that we have given you some inspiration for when you come to choose a painting style to turn your photo into a custom work of art!
Our mission is to make it simple, fun, and creative to buy hand-painted artwork. The Paintru Team are always excited to discuss any artistic ideas with you, so get in touch to commission your own, personal masterpiece.