The Best Part of Your Paintru Experience? It's Always #tru2u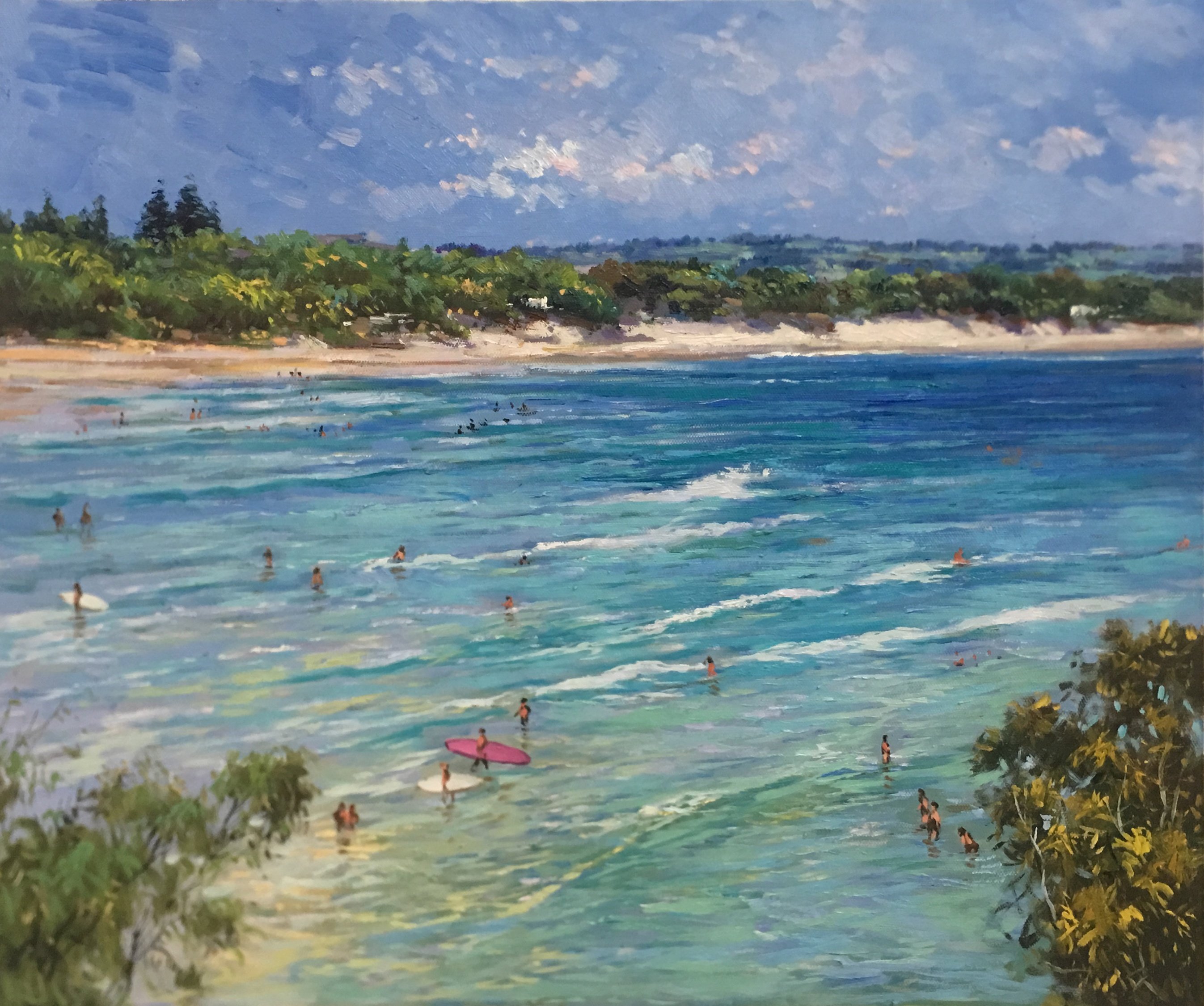 Audrey Talbot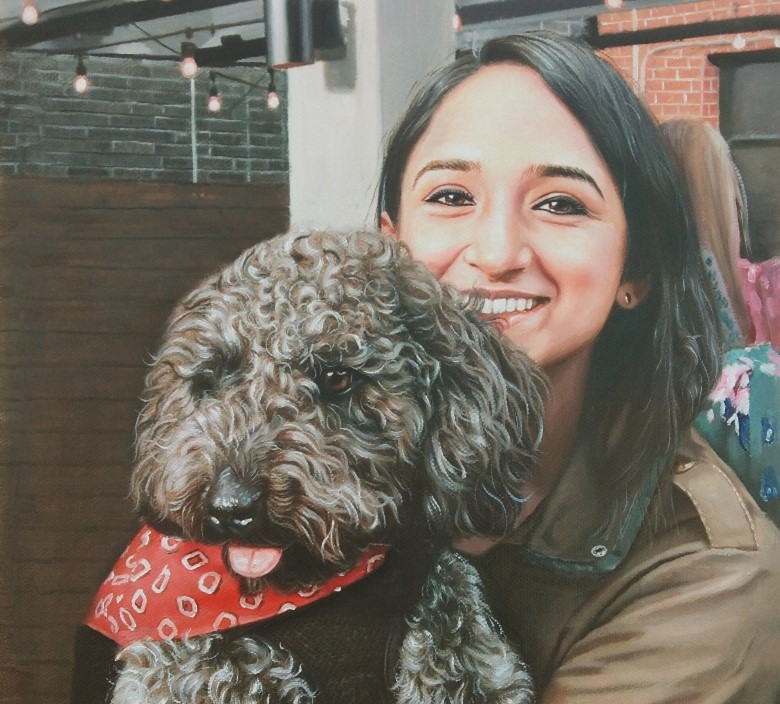 The only opinion that matters when it comes to your commissioned piece - is yours! You can see we mean it, with our revolutionary process and 100% happiness guarantee. In other words, we promise that your painting will be 100% TRUE TO YOU.
True to your inspiration. A beautiful moment, captured in a photo, has obviously inspired you. Maybe it was the day you said "I do," scored the winning touchdown, made it to the vacation of your dreams, or captured a candid moment at home. This moment is special. This moment means something to you. This moment inspires you.
Unlike our competitors, our artists begin your original piece on a completely blank canvas. Your inspirational moment deserves it. Starting from scratch also allows our talented artists the freedom needed to illustrate your inspiration. With clean canvases and amazing artists, this moment in time is best honored.
While your painting is still in the works, you will receive a wet revision photo. With an unlimited number of revisions, you will be able to communicate any changes you would like to see with your painting while the paint is still wet! Under no circumstance will a Paintru painting show up at your doorstep that is not true to your inspiration.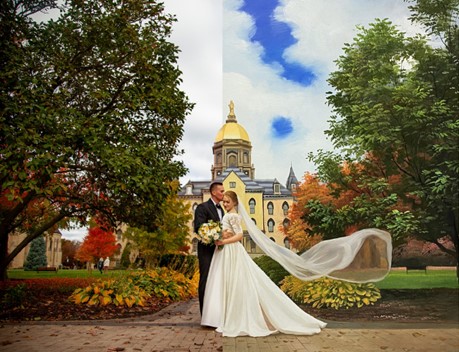 Submitted photo on the left - #tru2u painting on the right
True to your style. With your inspiration photo in mind, you can choose the medium that best suits your style, or maybe the style of the person to whom you are gifting a painting. You will be able to select oil or watercolor – you can also request a different medium in the artist's instructions. You can find detailed descriptions of each medium here. You can also choose the style of your painting – from photo-realistic to abstract– or even a combination of various approaches.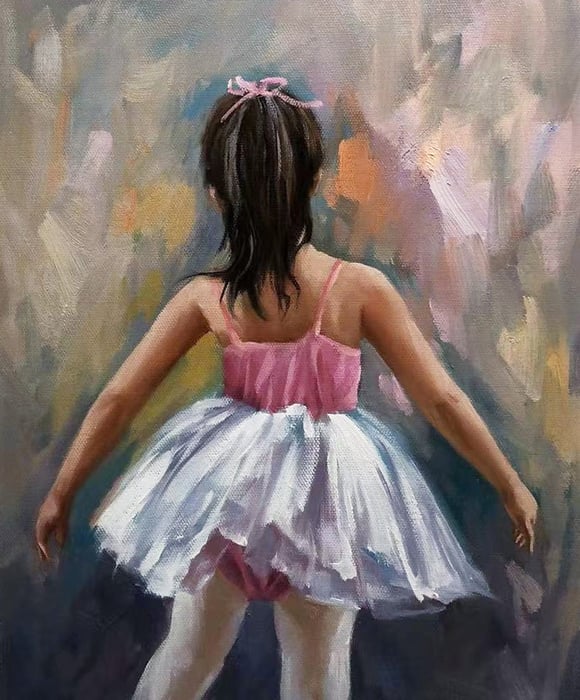 In this painting – the little girl is photo-realistic – and the background is impressionist
Part of your style choice is the size of your commissioned work. Perhaps you already have the perfect spot picked out in your home or maybe you want something smaller to fit on your desk at work. Maybe you are gifting a painting and know it needs to take up a large area. No matter the case, we have the sizing options sure to capture your style desires. We offer canvas sizes as small as 8x10, as large as 48x72, and everything in between. To request a custom size, please reach out to our team for a personalized quote.
If you would like, we can also take care of framing. The design of your frame is an important decision since it will serve as the home of your commissioned piece. With so many sizes, colors, and frame designs, it can sometimes be daunting to choose the perfect one. We are here to help! Think of it as another way we can make your Paintru painting – true to your style.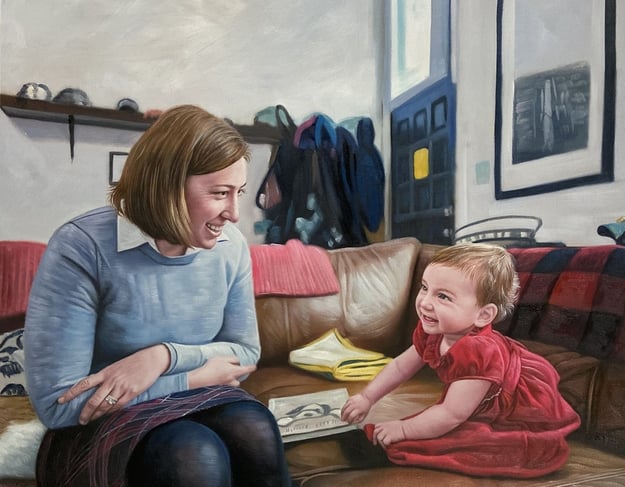 True to your budget. We respect your hard-earned dollars and don't want there to be any surprises about our pricing. The cost of your painting is based on the type of painting, the number of people, the size of the painting, and your framing option. Our pricing guide lays out these factors so you can make a decision that is true to your budget.
Our process makes it easier than ever before to have an original, commissioned piece in your home for a reasonable price. Making the world of fine art more accessible to each and every customer.
We also offer a military discount as a small token of our appreciation to the men and women of our armed forces. Thank you for your service!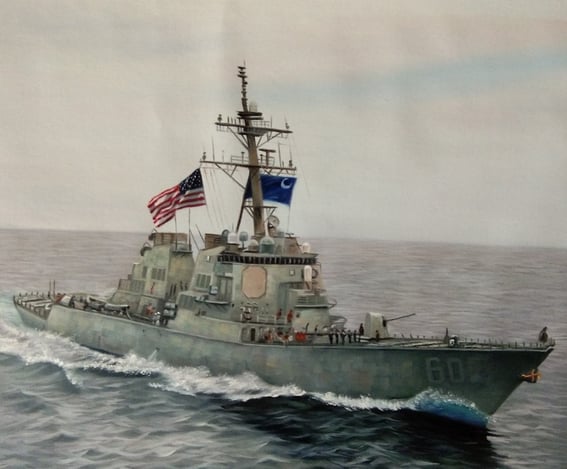 #tru2u. The Paintru team's mission is simple – ensuring that your painting is 100% TRUE TO YOU. True to your inspiration. True to your style. True to your budget. Our team is always happy to answer any and all questions you may have throughout the process. We look forward to working with you on your #tru2u piece!