The Art of Love–6 Perfect Gifts For Your Significant Other

Aidan Casey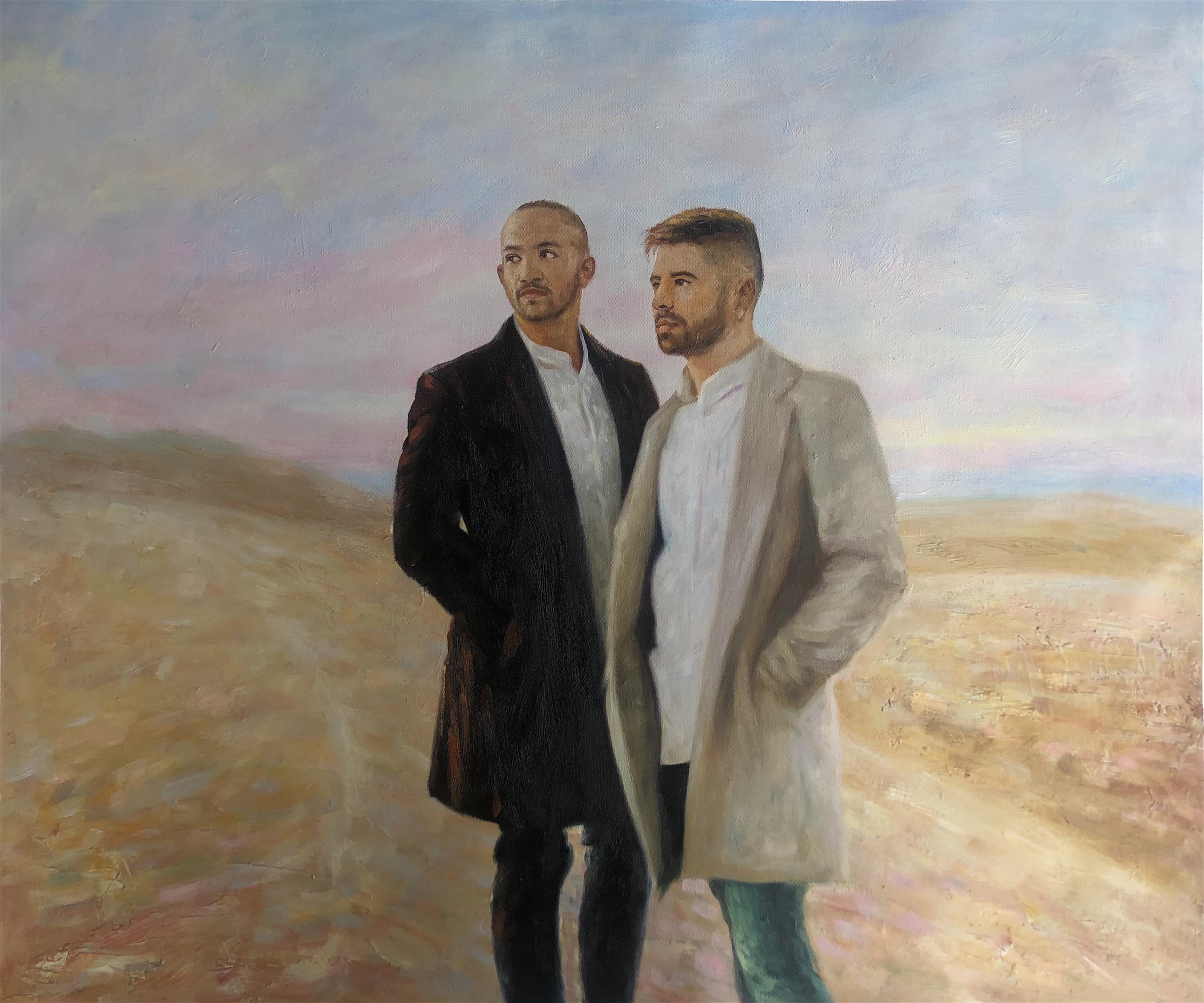 Ah, art. What a beautiful and romantic world. It seems love and art are undeniably intertwined–great works being inspired by famed and ordinary loves across centuries, and art being a way to court and impress admirers and invoke feelings of love and belonging.
What could be a more romantic and special gift for your significant other than a piece of artwork, commissioned with the apple of one's eye in mind?
Well...of course, we think art is pretty romantic! Paintru is proud to have celebrated many significant moments shared between partners–from engagements to weddings, first homes to incredible travels around the world.
Paintru Original Custom Wedding Artwork: Watercolor Ceremony
"Best Gift Ever"? We've Got You Covered
Not that anyone ever needs an occasion to celebrate life's love and union, we can help you give the best gift ever for whichever occasion is up next–from Valentine's Day to birthdays, anniversaries to Hannukah, even recognizing that incredible mother or father who you're parenting alongside.
Wife, partner, boyfriend, sig-o, husband, your kids–love comes in every style, and so does Paintru artwork!
6 Perfect Gift Ideas For Your Significant Other
1. A landscape painting of a special trip, maybe your first trip together or to a place that holds special memories.

Paintru Custom Oil Painting on Canvas (Cinque Terré, Italian Coastline)

Wine, Mountainside–Ooh, How Romantic 😍 Paintru Original: Oil on Canvas
2. A Pet Portrait!
We all know our family is not limited to us Homosapien members only. Our pets are our fam and what is cuter than your own piece of hand-painted artwork. Paintru custom pet portraits are the cutest go-to and of course always a customer favorite.

Valentine's Day Pink Vibes With This Cutie: Paintru Custom Pet Portrait, OIl on Canvas
Paintru tip: We love desktop-sized pet portraits (8x10" is a great size and is just $185 including shipping!).

8"x10" Custom OIl Pet Portrait
Paintru custom pet portraits featured on Buzzfeed!
3. Feature The Style Of A Favorite Artist
Your very own Monet? Our artists can do that! We have many incredible artists that specialize in classic reproductions.
Paintru Custom Monet Reproduction
Paintru tip: We can legally create a custom reproduction for you as long as the artist has been deceased for 70 years or more.
Any reproduction can be customized! Change the color palette to match your interior decor, add people to classics, change the scene slightly–get creative! Learn more about our classic reproductions >
Want to try something that emulates one of the greats? Or your loved one's favorite artist? With our network, we have the perfect artist for whichever style you'd like.

'Renoir-Style' Oil Portraiture
Paintru Tip: Landscapes are often the easiest option for emulating the style of one of the great classic artists (or more modern styles). If opting for an artistic style of portraiture, we often have the portraiture done in a more realistic way atop an artistically-styled background
4. Paintru Portraiture
You don't need to be famous or wealthy to have your very own portrait commissioned. Gone are the days that the only members of society to be painted were the royals or lucky happenstance muses of an artist.
Simply upload your photo and have it turned into a hand-painted masterpiece, in any style!
Paintru tip: If you are looking for realistic portraiture, the best option is oil. We quite often paint realistic and photorealistic portraiture atop an artistic background. However, watercolor portraits can be stunning if you like a more artistic style!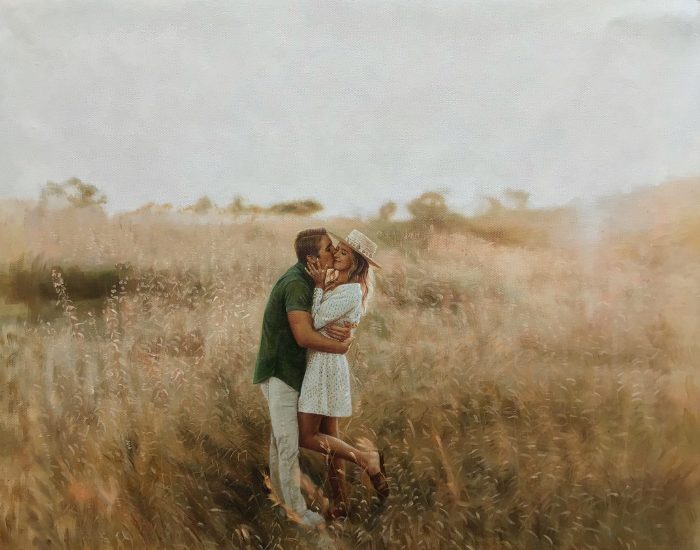 Photo-real Portraiture With An Artistic, Bright Background
Paintru tip: Want to get creative? Try watercolor portraits! These are more stylized than oil and you can still make many custom style requests to create something more realistic, or more abstract per your choosing.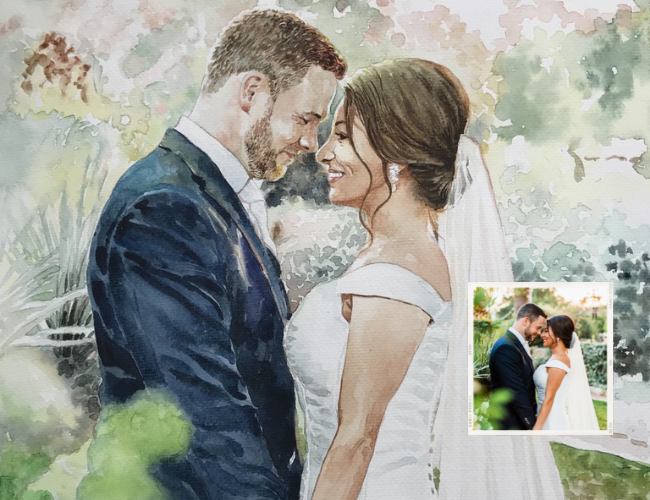 "Light and Bright" Watercolor Wedding Portrait
5. Just For Fun
When we say our artists can paint anything, they can!
Your significant other's favorite album? We can have that painted. Their crowning moment as a sports star? Yes, that too! Custom artwork is an incredible way to commemorate the things that matter most in life.

Paintru Oil Painting of Iconic Motorboating Magazine

Comin' In Hot - Paintru Custom Watercolor Painting

For the times we think our partner may love shoes more than us...
6. Custom Wedding artwork
For many, the wedding day is one of the most beautiful, meaningful steps in the journey of togetherness. Where photo prints often fall short of displaying these important and beautiful moments, custom hand-painted artwork displays them in truly a unique way.

Paintru Custom Oil Wedding Portrait
Wedding artwork need not be limited to a portrait of your glowing faces (while INCREDIBLE, not everyone wants to display a large-scale hand-painted version of their likeness in their home), there are so many ways to turn your wedding day into art.
An artistic-wedding bouquet (try heavy palette for this rick texture!

A bright watercolor of the "calm before the vows"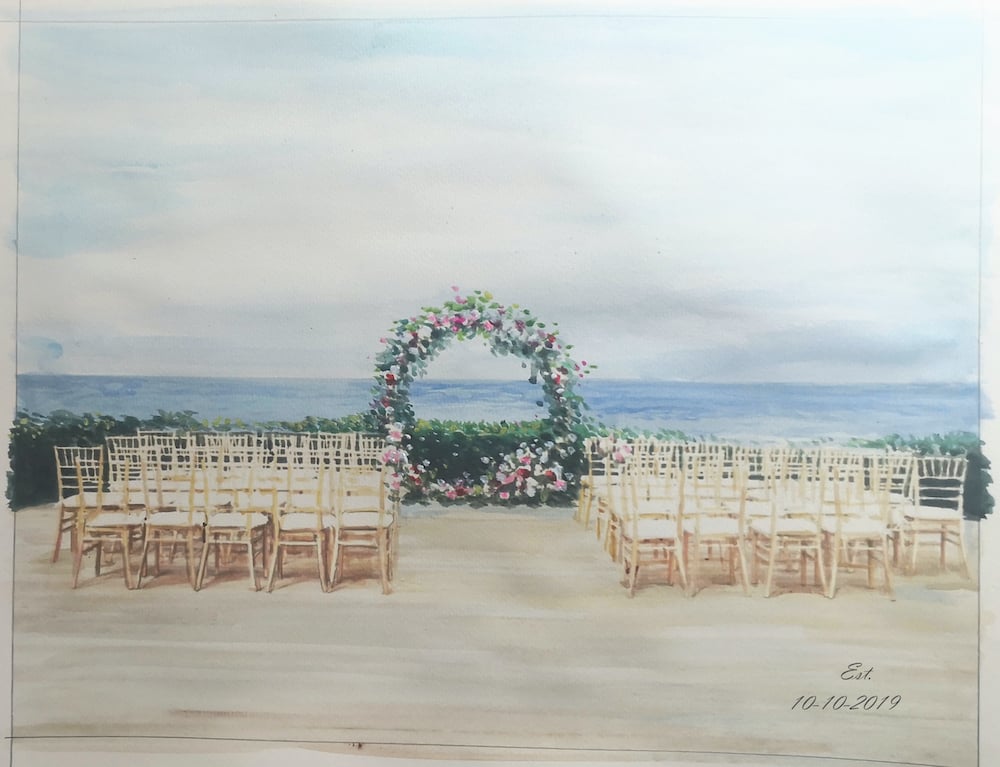 A beautifully-detailed watercolor painting of a gathering of loved ones in celebration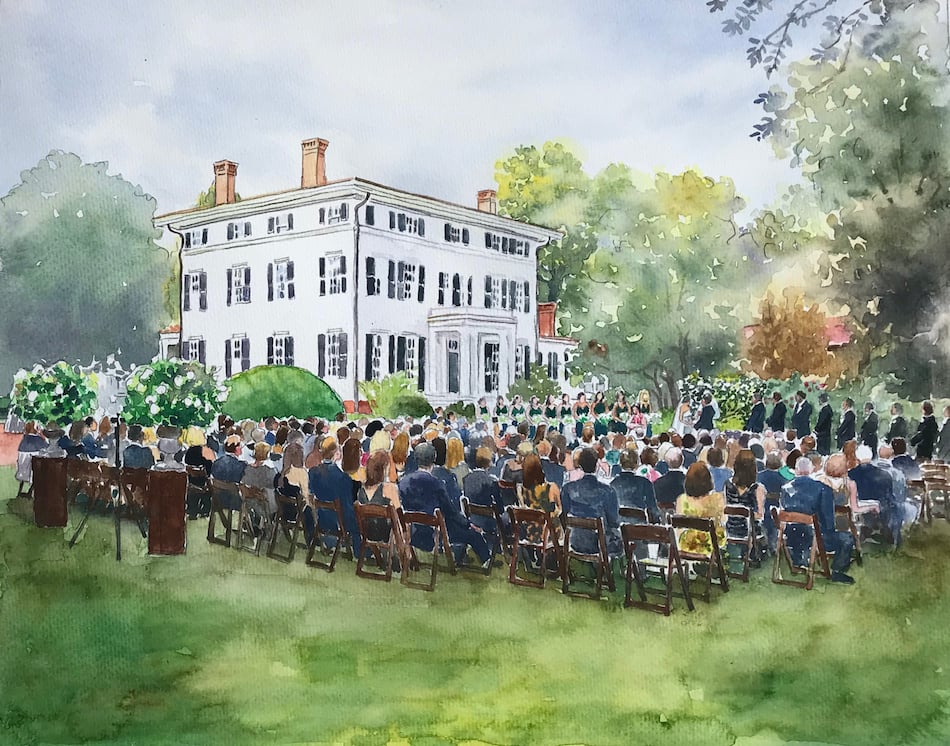 A hand-painted 'wedding landscape' in oil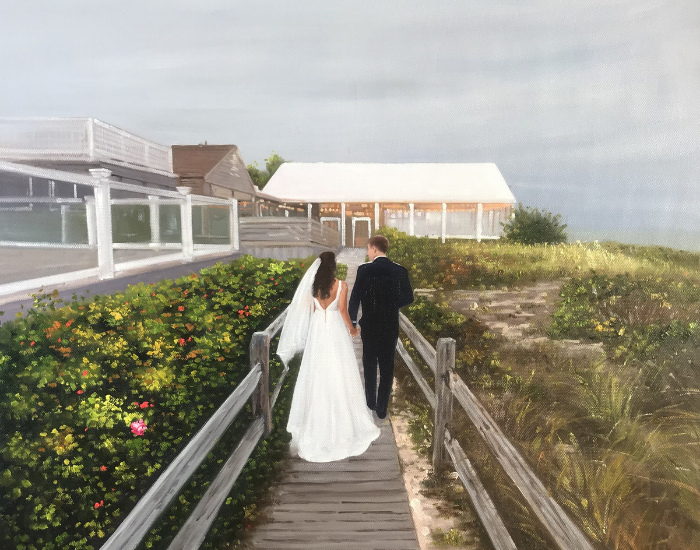 Little late on ordering? One of the best ways to gift Paintru is to let your loved one decide! Simply gift a Paintru gift card and wrap up along with a favorite photo (or few).