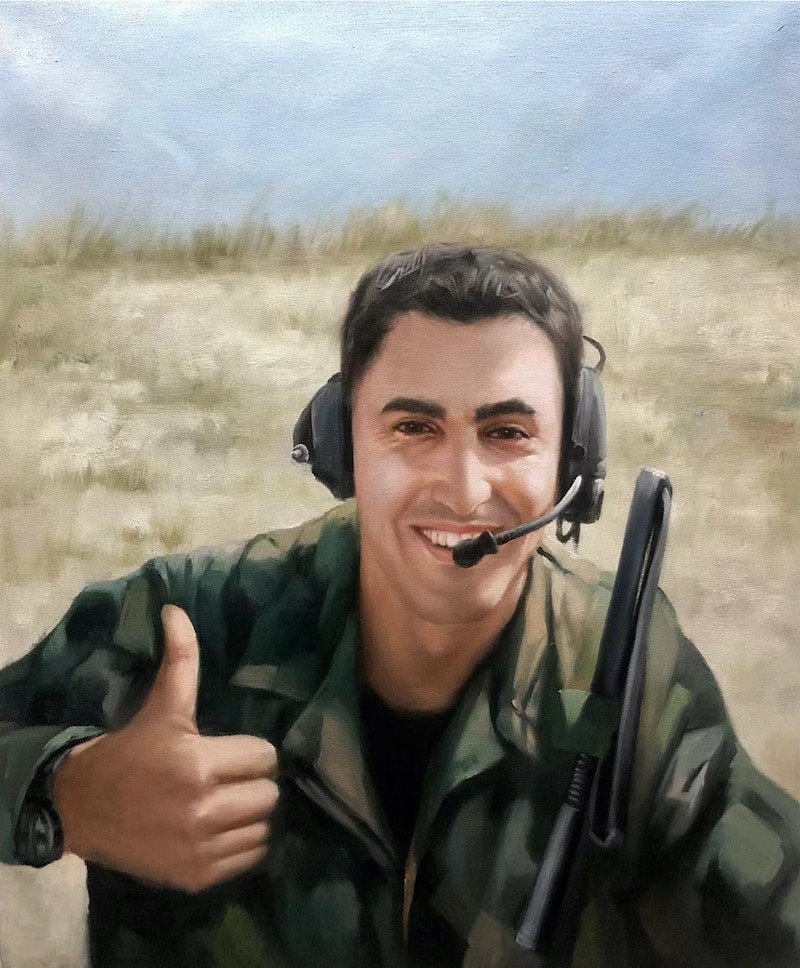 On December 13th, I had a chance to deliver my first painting of a fallen servicemember to the hero's family.
As a former Marine, I've known comrades who have given their lives in service to our nation. Among those I have personally known, Major Sterling Norton was a friend and mentor at my first unit and Caleb King, Alex Azor, Nick Kascsak, and John Kalsbeek were classmates at the Naval Academy who have passed on active duty.

Brendan Aronson, USNA Graduate and Paintru CFO
I never had an opportunity to meet Jeremy Fresques in person, but empathizing with his family's grief and seeing their joy at remembering their lost loved one was among the most moving experiences of my life.
In September of 2018, I lost my father, Michael Aronson. His passing was incredibly difficult for me - I have suffered the effects of loss and grief for years since the event. I had underestimated how devastating the loss of a family member could be. Thankfully, I had nearly 30 years to enjoy my father's presence and warmth in my life, making me among the most fortunate people in the world. He passed when he was in his early 60s - too young, but old enough to have enjoyed a full life.
To lose a loved one in their early 20s is something I cannot fathom. Whether in combat, a training accident, or of natural causes, loss and grief color the way we view the world.
Ever since we launched Paintru, I have imagined a future in which we are able to tell the stories of our fallen comrades through art, so when the Steel Hearts team approached us to commission paintings of every fallen service academy graduate, we jumped at the opportunity.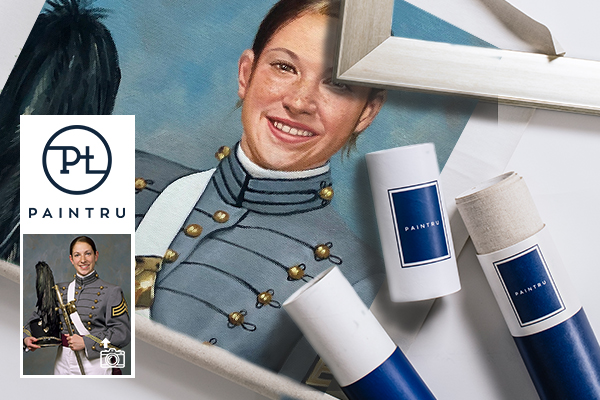 Shortly after we began our campaign, I was approached by a CBS reporter named Marissa Parra - Marissa was interested in our story. I wasn't sure how Nick and Sherry Fresques would feel about participating in a news segment when I first reached out to them, but their enthusiasm for keeping their son's memory alive was their foremost consideration.
Having an opportunity to meet Nick and Sherry in person and gift them this painting alongside our talented artist, Paige Pfleuger, was an incredible experience. I will stand in awe of their strength and courage for the rest of my life. That opportunity made clear to me that through our hard work, we can make a difference to these families and pay tribute to their lost loved one in a truly special, unique, and meaningful way.
Jeremy attended the US Air Force Academy in Colorado Springs before becoming a special tactics officer in the Air Force. During a deployment to Iraq. Jeremy's role in Iraq had been as an advisor and trainer of Iraqi personnel, a role I held over a decade after Jeremy's deployment. His story resonates with me, personally, and has given me the strength to continue to drive this business and endeavor forward.

Jeremy Fresques, Captain, USAF, Oil on Canvas, Paintru Original Portrait
I am forever grateful to Jeremy and the thousands like him who have sacrificed so much on behalf of our country. I stand in awe of their courage and hope to continue to pay tribute to them through art over the years to come.