Memorial Portraits | Honor the Legacies of Loved Ones Through Art

Aidan Casey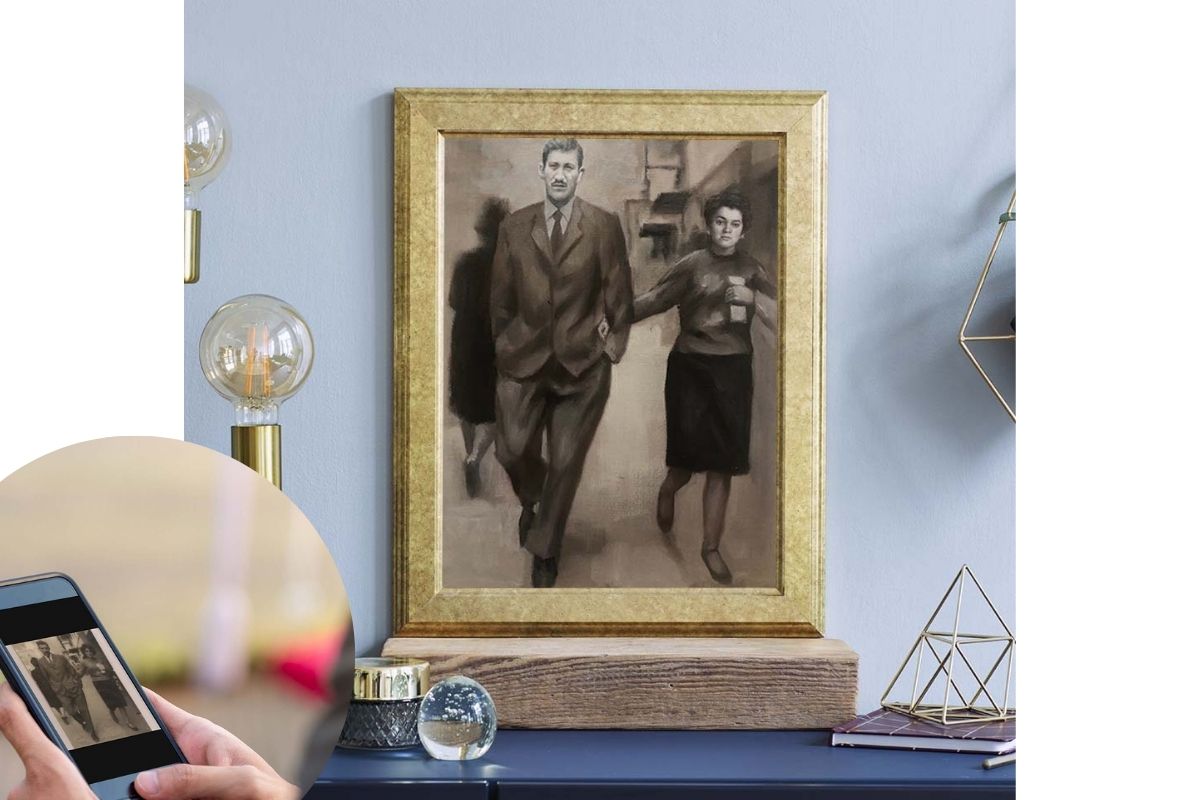 In the past, only the wealthy and famed were lucky enough to have a memorial portrait of themselves commissioned. Paintru's mission is to combat the exclusivity of the art world and make custom fine art accessible to all of us. One great way we accomplish this is by helping customers pay tribute to their loved ones with a custom hand-painted memorial painting. We believe everyone deserves to be memorialized with art, and can even focus on places or items of importance.
Turn Cherished Photos Into Memorial Works of Art
Taking a photo and turning it into a painting is a tasteful way to elevate memories of a person or a place. Rather than a photo that is one of the thousands in your phone, or perhaps a picture that is neglected in an album or a box, your painting can be displayed for all to see.
And what makes for better art than someone or something you love? Adding your own artistic twist to the photo also makes it all the more memorable.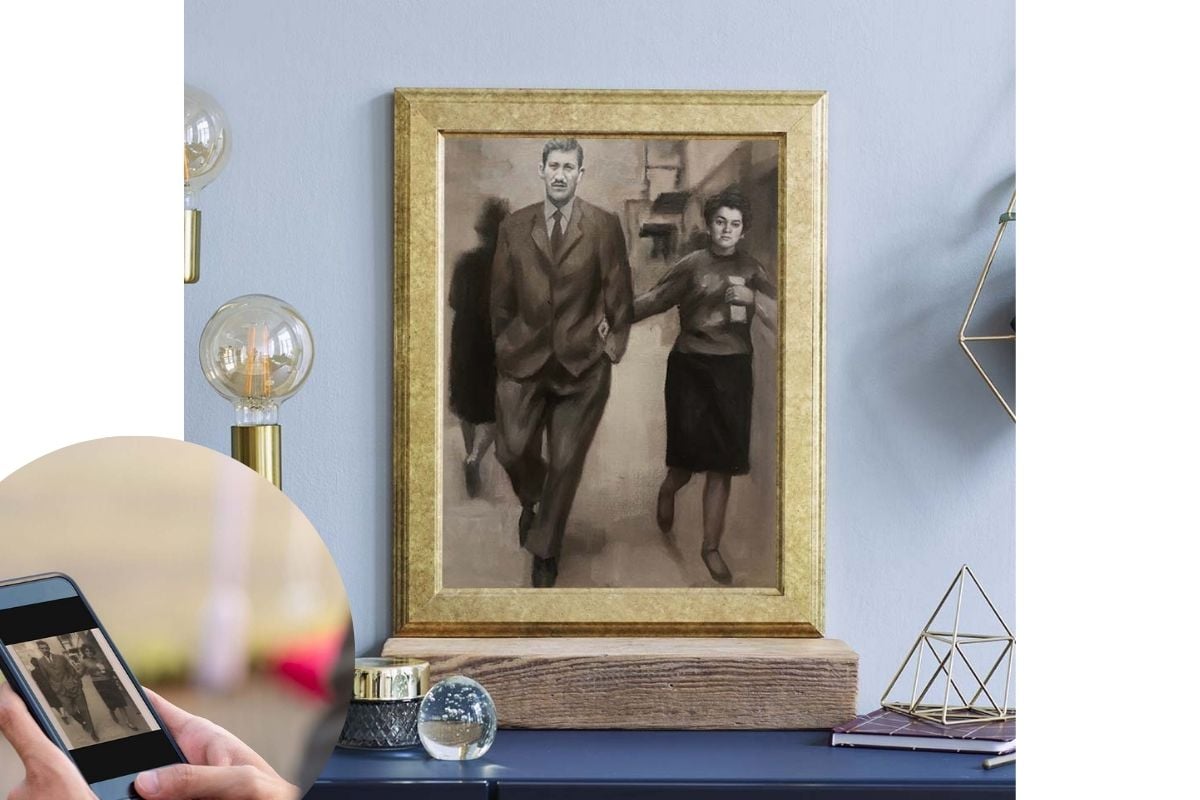 Memorial portraits vary from simple portraits to paintings that pay tribute to the places, people, and things that matter most to loved ones.

Vintage Custom Sepia-Tone Oil Portrait

| This memorial portrait masterpiece was created using a blurry, low-resolution photo.

Custom Oil Dog Memorial Portrait

| Paintings of loved ones aren't just reserved for people. This customer honored their pet by having an artist hand-paint a favorite photo of them.


Memorial House Portrait

| This painting was gifted to a customer's mother. It commemorates her original home that had been destroyed by a hurricane. The customer only had two photos of the home that were photoshopped together, making this memorial painting all the more special.

Oil Portrait "Hands of Love"

| Loved ones and special moments shared with them make for beautiful pieces that can be cherished for a lifetime.
Spotlight: Vintage Memorial Portraits
This customer wanted to honor their grandparents and gave our artist a couple of blurry photos to work with. Our artist created this beautiful piece that transports viewers to a nostalgic moment in time.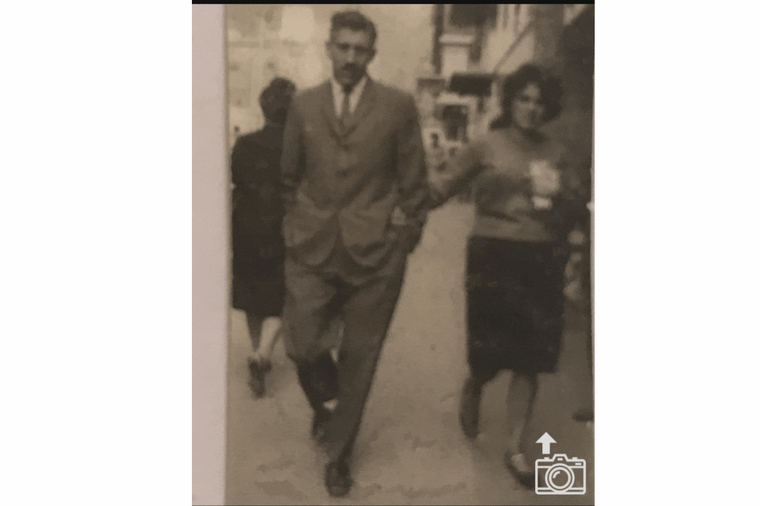 "Vintage to Vibrant" Custom sepia-oil memorial portrait commissioned from a very old, low-resolution photo.
A customer had this beautiful photo of their mother commissioned after she passed away. Paintings of lost loved ones are great ways to pay tribute to them.

Custom oil portrait "Wedding Day".
Adding Lost Loved Ones to Photos
At Paintru we are able to work with our designers and artists to add lost loved ones to images and have those images turned into custom paintings.
Incorporating a lost loved one in a family picture is just one of many additional features Paintru provides that will make your piece all the more special. It is a meaningful and unique way to pay tribute to the people you love, even if they were not able to be present in the original moment.
A memorial portrait with a grandmother who has passed holding a new grandchild.
This customer wanted to make their wedding photo whole by adding their grandfather.
Incorporating a lost loved one in family pictures will make your work of art feel complete and more meaningful.
How It Works
You will start by uploading your photo and/or reference photos. If you are combining 2 images, please note anything you want to ensure is included, or important details.
We typically create a mockup (for placement purposes) that you can approve before we send it to an artist to paint.
The artist creates your memorial painting.
You are then able to review the painting via the "wet revision" phase where our concierge team emails you a photo of the completed painting while it is still wet (for oil paintings). We want your memorial painting ideas to be perfectly executed and always offer unlimited revisions at Paintru.
With your review and feedback, the artist can then adjust details of the painting, colors, lighting, and fine-tune facial features. Keep in mind: When the Photoshop design is approved, we are no longer able to make any position or sizing changes to that person.
The painting is dried and shipped to its new home.
Tips for Creating a Memorial Portrait With Paintru
For old, low-resolution, and blurry photos, we recommend exploring a more artistic style.
If available, provide multiple reference images of the subjects that are to be painted so our artists can efficiently capture detail and likeness.
If you are combining two people and the colors of the photos are very different, we recommend exploring a more muted color palette, or possibly black and white so that the painting is realistic.
For portraits with deceased loved ones, keep in mind that if the main photo is of everyone standing up (or sitting down), the person they will want to add in will have to be in that same position.