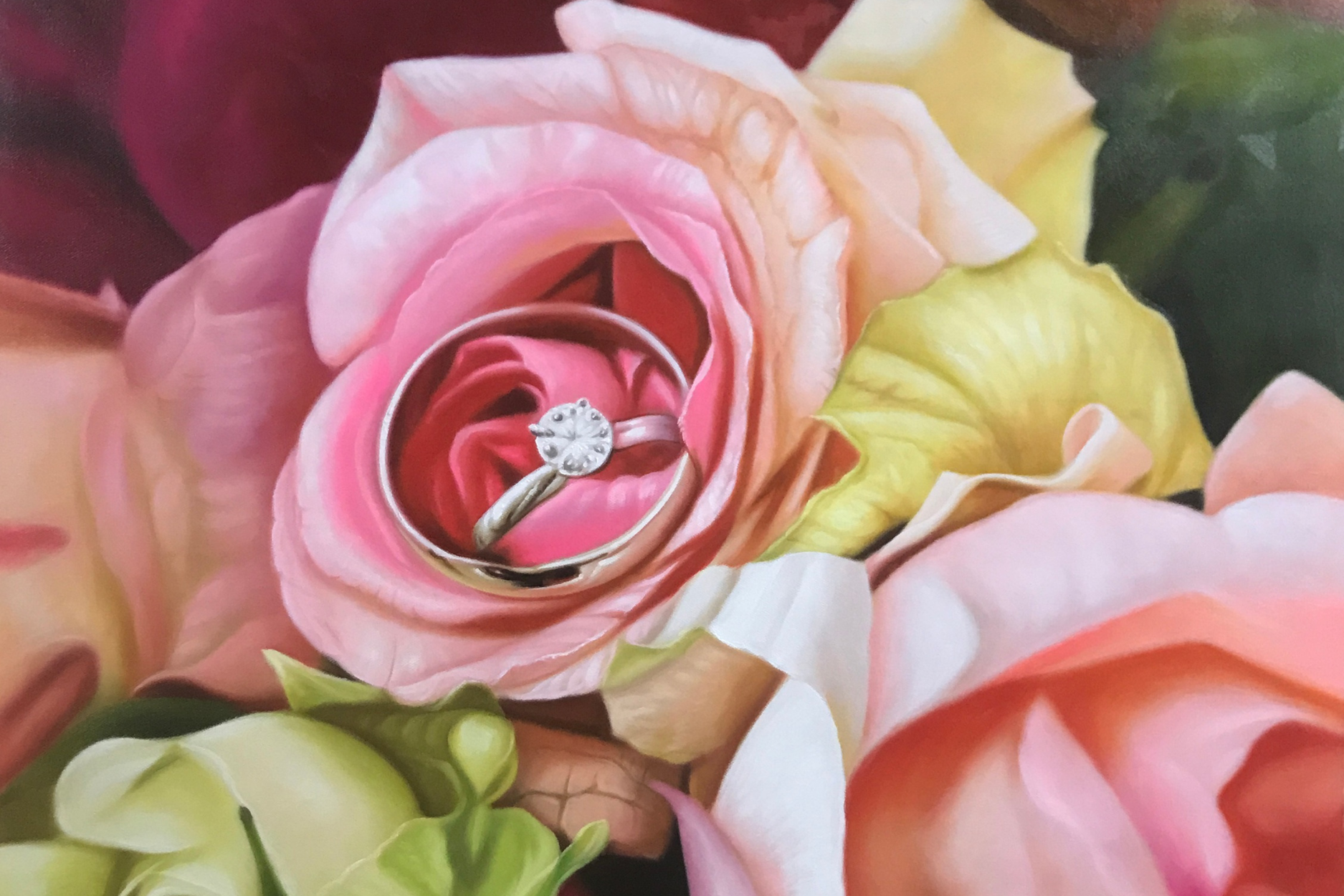 A common choice for capturing and keeping the memories of a couple's special day is a custom Paintru wedding painting. Because these paintings are customized, couples can get a one-of-a-kind depiction of their wedding day. These are not only a lovely addition to any home's decor, but they also make wonderful keepsakes that can be treasured forever.
The degree of personalization offered by custom Paintru wedding paintings is one of the main factors in their popularity. The couple's unique preferences, styles, and themes are taken into consideration when creating each artwork. A couple can work with one of our talented painters to produce a painting that perfectly captures the spirit of their special day, whether they are seeking a conventional, romantic, or modern picture.

Custom Paintru wedding paintings' distinctive viewpoint is another benefit. Paintings enable the artist to capture the essence of the wedding day more creatively than photographs, which are frequently taken from a fixed angle. The couple, the flowers, the decorations, and other aspects of the wedding can be used by the artist to create a composition that is both visually beautiful and a representation of the memorable events that took place.
Custom Paintru wedding paintings are priceless keepsakes on top of the personalization and distinctive viewpoint. Paintings are a permanent works of art that can be exhibited in the couple's house for many years to come, in contrast to other types of wedding keepsakes like photographs or videos. It also serves as a reminder of the couple's love for one another by allowing them to relive the memories of their wedding day.

Last but not least, personalized Paintru wedding paintings are a considerate and significant present for the newlyweds. A personalized wedding painting is a present that the couple will treasure for a lifetime, whether it is given by the couple or a loved one. They can share it with friends and family, put it on display in their homes, and pass it down to subsequent generations.
For capturing and keeping the memories of a couple's special day, custom Paintru wedding paintings are a well-liked option. These paintings are the ideal option for couples who wish to remember their wedding day in a special and meaningful way because of their personalization, distinctive perspective, timelessness, and meaningful nature of them. A unique wedding painting, whether it be a conventional, romantic, or modern painting, is a gift that will be cherished for a lifetime.
Need help deciding which wedding photo to use? Chat or email our team for help! https://paintru.com/pages/contact-us