Capturing the Magic of Maternity and Newborn: The Beauty of Hand-Painted Photos by Paintru
Abigail Pfriem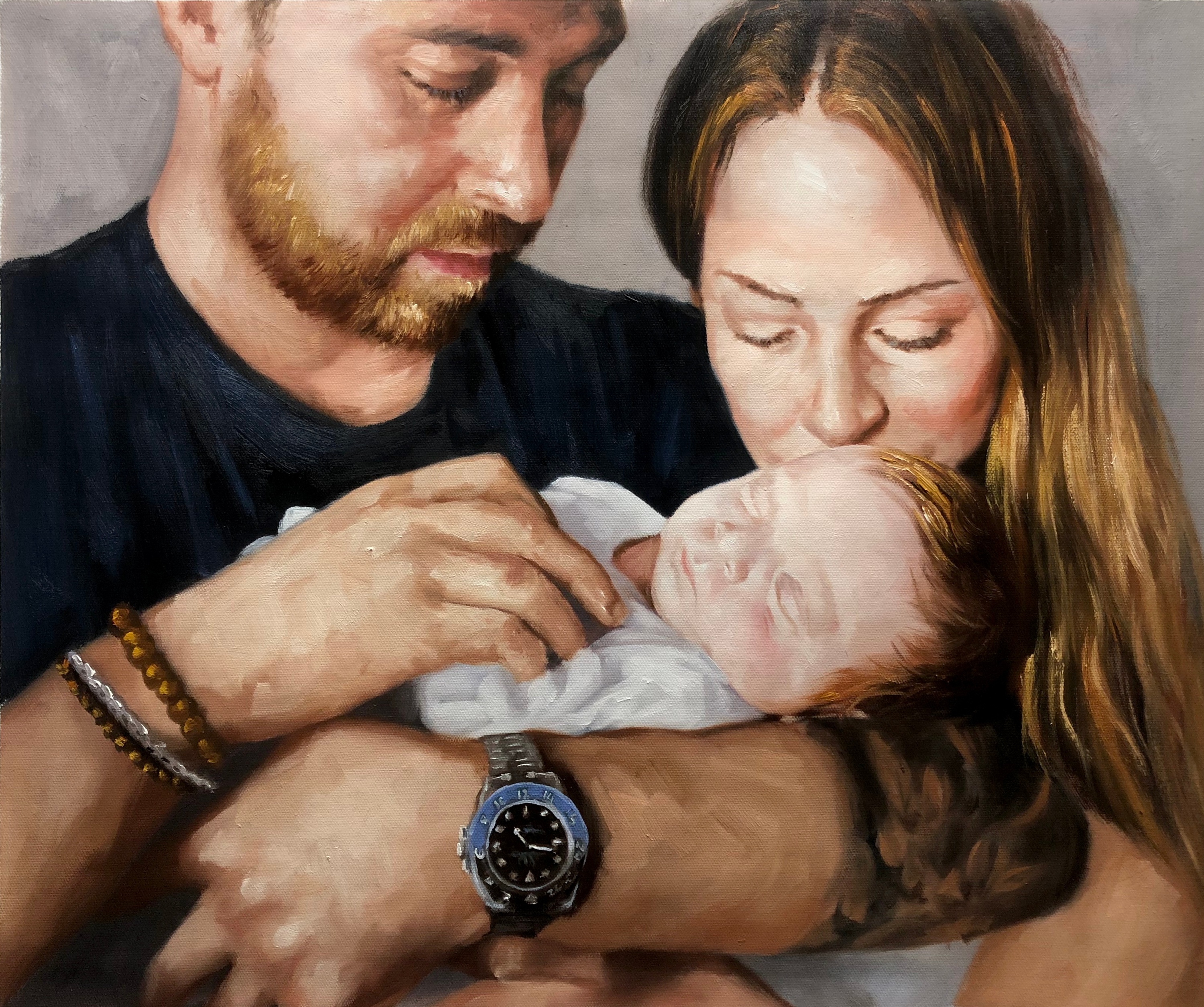 Pregnancy and birth are two of the most life-changing experiences that parents can go through. It's an exciting time, full of excitement, and full of wonder. A hand-painted photo of your pregnancy and newborn images can provide a special and personalized method to keep those moments for all time, even though digital photos are excellent for preserving memories. We'll look at the benefits of having maternity and newborn photos hand-painted by Paintru for your home in this blog post.
Why Choose Paintru?
Paintru specializes in hand-painting portraits from photos. Our talented artists can turn your images into stunning, one-of-a-kind works of art. You can be sure that Paintru will create your portrait with the utmost care and attention to detail when you choose us.
One of the main benefits of using Paintru is that you can communicate with the artist who will be making your portrait directly through our team. This allows you to offer suggestions and feedback at various stages of the process, ensuring that the final product fits your needs. In order to make sure the portrait accurately captures your unique sense of style and personality, you are able to request your preferences and any other details you wish to have included.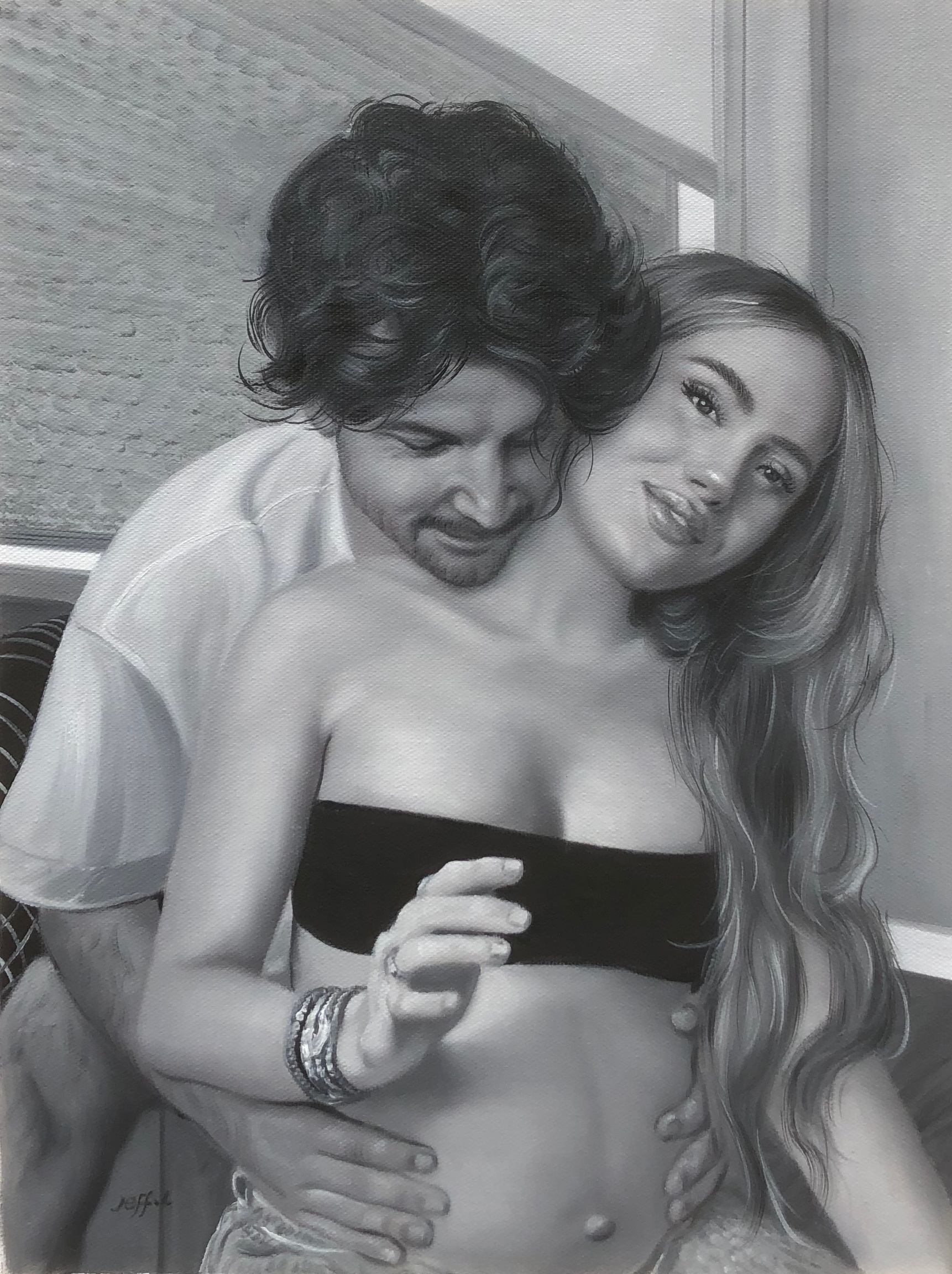 Benefits of Hand-Painted Maternity and Newborn Photos:
Personalized and Unique
An artistic and imaginative approach to keeping those memories is to have a hand-painted portrait created from your maternity and newborn photos. It adds a unique and customized touch that photographs are unable to portray. The portrait can be enhanced by our artist with features that express your own style, genuinely making it one-of-a-kind. A portrait that feels like a true reflection of your family will arise from your choice of colors, textures, and other design aspects.
Captures the Emotions of the Moment
Our hand-painted maternity or newborn portraits have a way of capturing the essence and emotions of a moment in a way that a photo may not be able to. The portrait can add additional life and depth by our artist, making it seem more tangible and real. They are able to capture the feelings and subtleties of the moment, giving you an everlasting remembrance of the happiness and excitement of your pregnancy.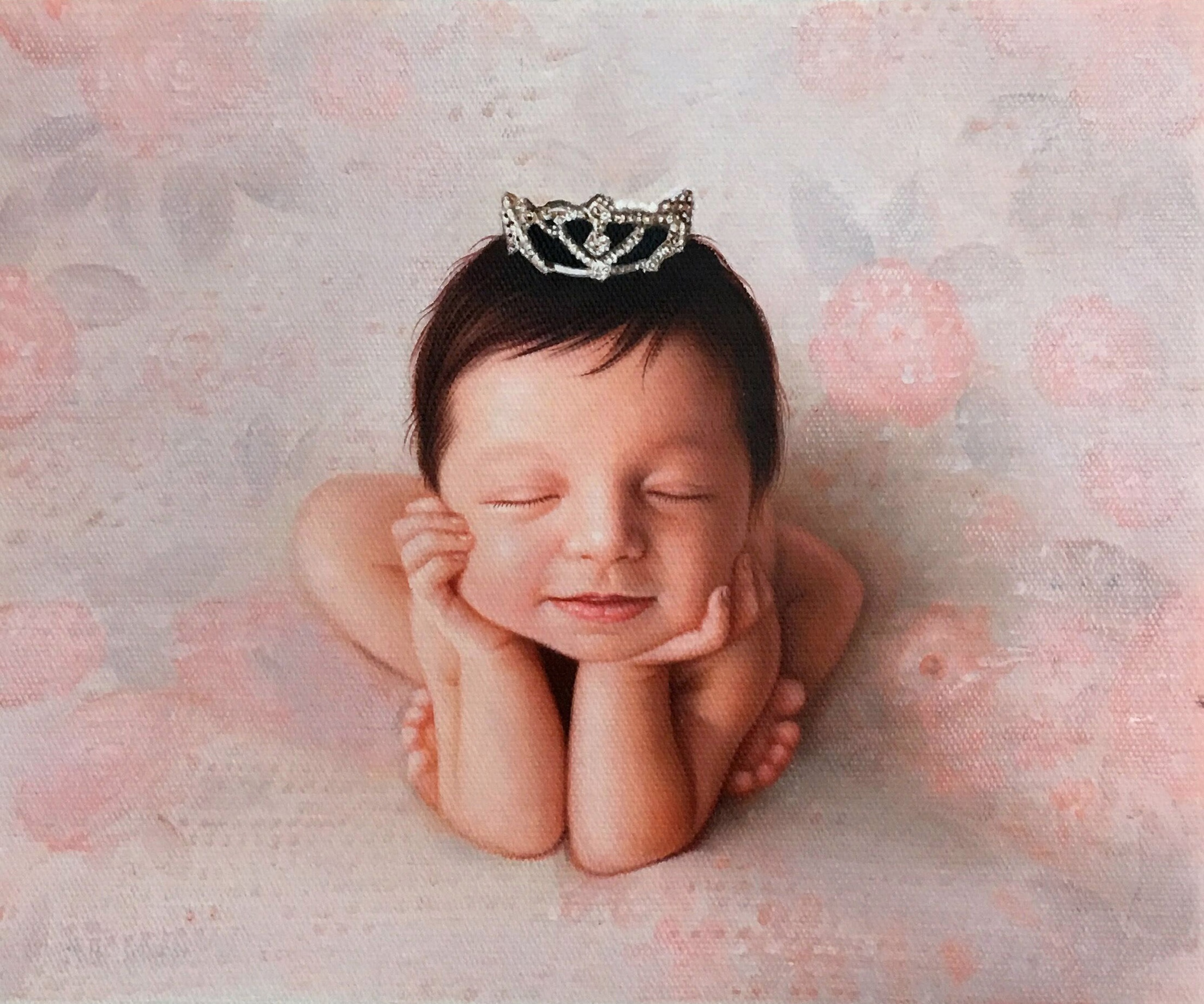 A Lasting and Durable Reminder
Photos might be mistakenly deleted or lost, and storage methods and technology can age over time. However, if properly cared for, a hand-painted portrait can last for decades. This implies that your maternity or newborn portrait can become a cherished family relic and serve as a link to your ancestry and history. It can be a meaningful and lasting reminder of your the journey of your pregnancy.
Fits Perfectly in Your Home
A hand-painted portrait by Paintru can be customized to fit perfectly in your home. You can choose the size, framing, and other design features that go with your aesthetic. It will bring beauty and significance to any space in your house and serve as a focal point and topic of conversation for guests.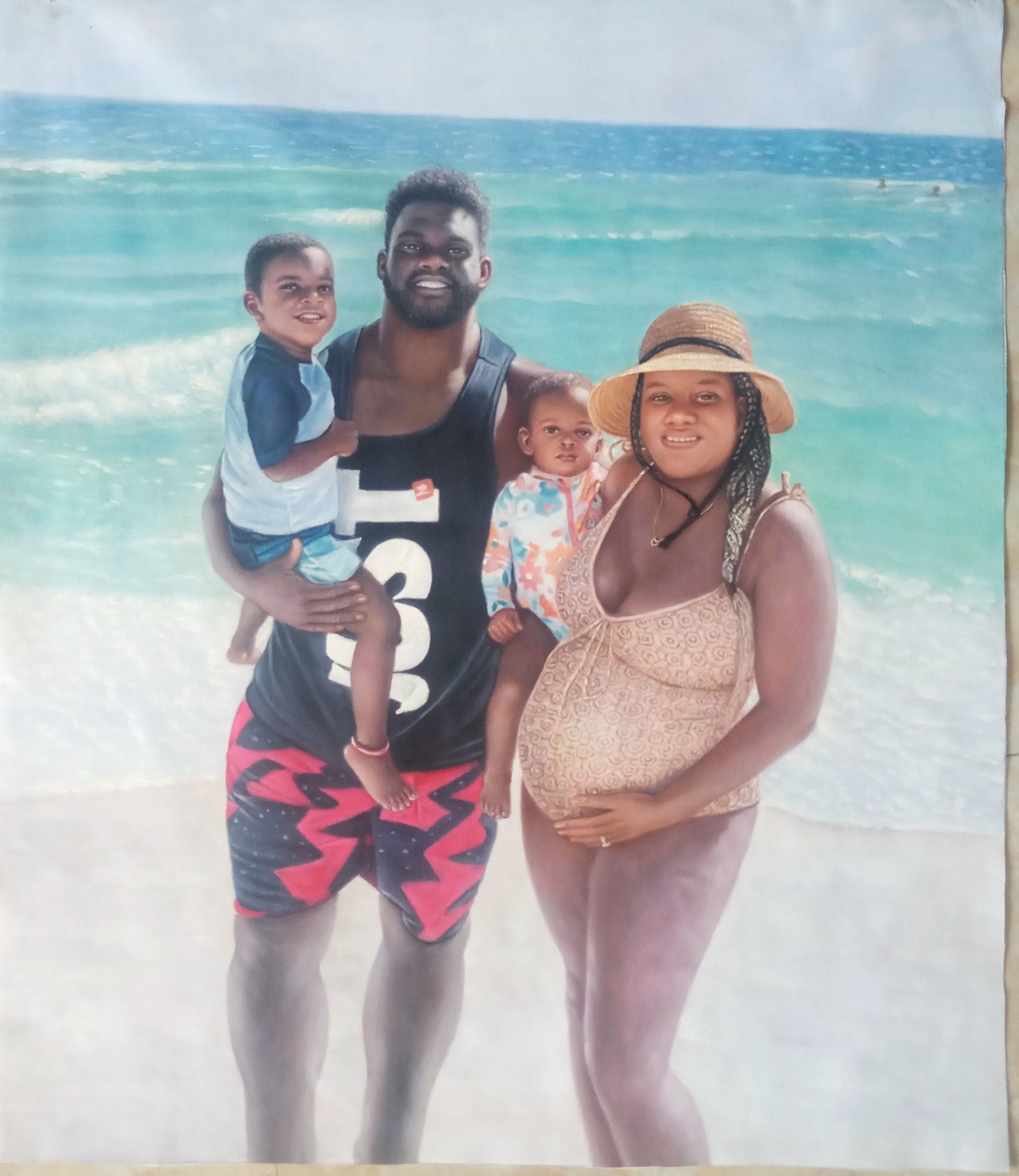 High Quality and Professional
When you choose Paintru, you can trust that your maternity or newborn portrait will be of the highest quality and professionalism. Our team of skilled artists has been trained to produce dependable and excellent work. As a result, you can be sure that your portrait will turn out exactly how you envisioned it to be. We have a high level of quality control ensuring that the final product meets your expectations.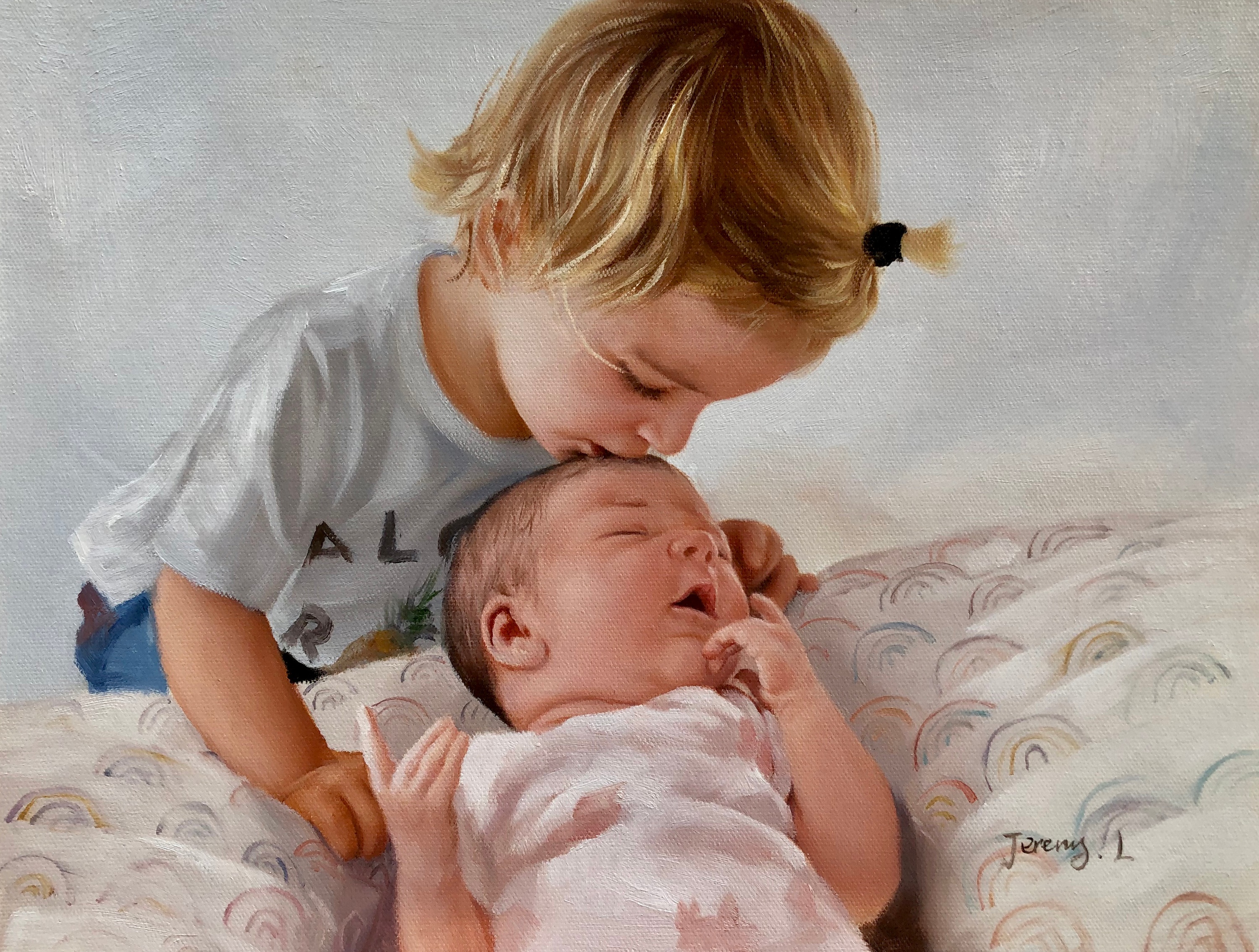 There are various advantages to choosing to have your maternity or newborn photos hand-painted by Paintru. We provide a personalized and unique way to keep those memories alive, capture the feelings of the moment in a way that a photo might not be able to, serves as a durable and long-lasting reminder of your family's history and journey, fits in your home beautifully, and offers a high level of professionalism and quality that you can rely on.
You can create a one-of-a-kind, personalized work of art using Paintru that you, your family, and others will value for a lifetime. It's a lovely and profound way to commemorate the excitement and delight of being pregnant as well as to make a long-lasting memento of your family's journey. So, if you're looking for a unique and artistic way to preserve your maternity or newborn photos, work with Paintru to create a hand-painted portrait that truly captures the magic of these precious moments.