The Best Home Interior Gifts for Interior Designers and Interior Decor Lovers

Aidan Casey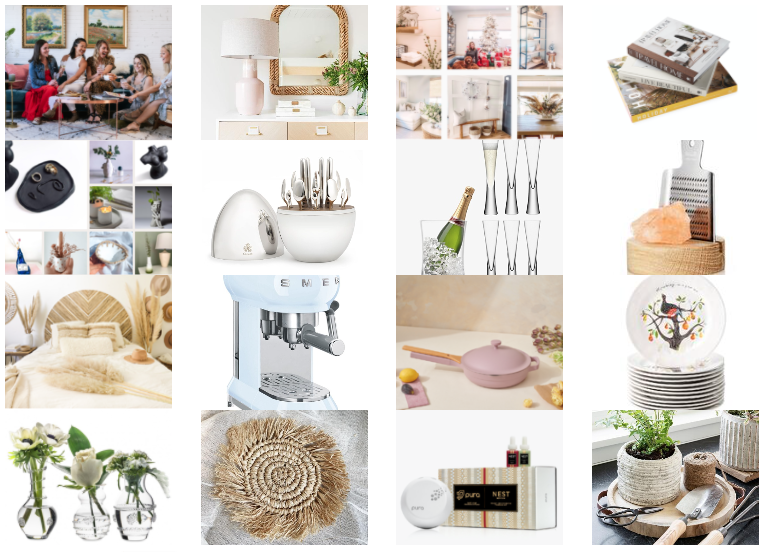 We've teamed up with small space interior inspiration queen Stevee Wagoner from Our Cosy Condo to put together the ultimate guide to home interior gifts for every lover of interior decor.
The holidays are in full swing, decorations are going up, holiday music is on repeat, and the gifts are being checked off the list.
Whether your friends and loved ones are moving to a new space, or always on the hunt for little pieces of elevation, our home interior gift guide is sure to spark some ideas.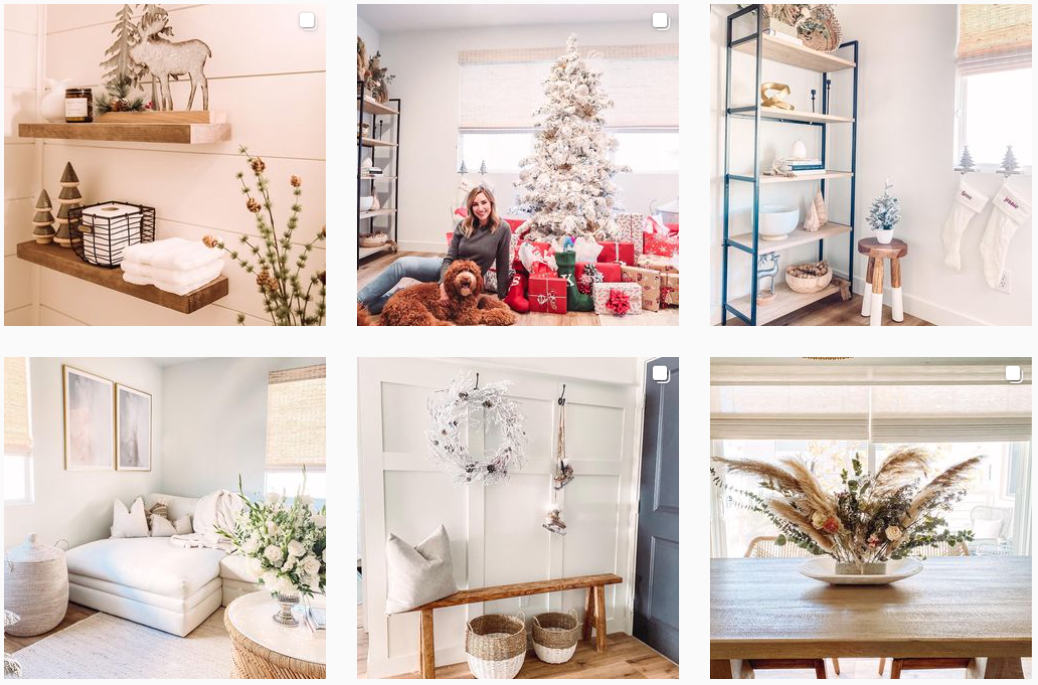 Looking for some major aesthetic and inspiration for your home in every season? Check out Stevee's page: @OurCozyCondo.
These gifts for the interior design and home decor-inclined are so good...it may be hard not to shop for yourself.
There's something on this list for every type of recipient and budget, so you won't have to settle for another less-than-stellar gift.
18 ideas for home interior gifts as charming, thoughtful, elegant, and creative as your friends and loved ones
1. Cult-favorite, best-selling 'Always Pan'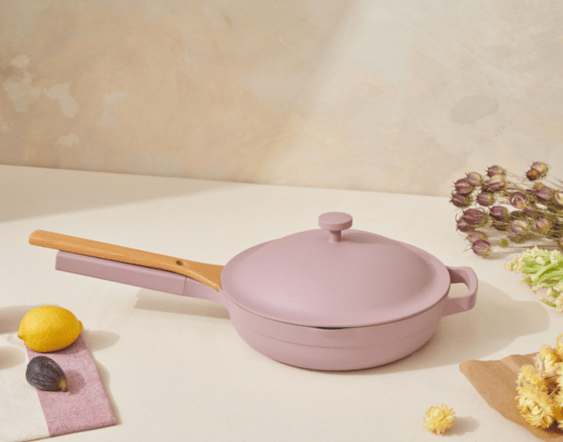 Every hostess-with-the-mostess deserves a good serving pan for the holidays this year. In addition to being very practical we also love these pans as a decorative home accent. Pans work great to "ground" kitchen décor!
This pan replaces your fry pan, sauté pan, steamer, skillet, saucier, saucepan, non-stick pan, spatula, and spoon rest. It can braise, sear, steam, strain, sauté, fry, boil, serve, store–you get the picture. (TRUST us, this is a goodie)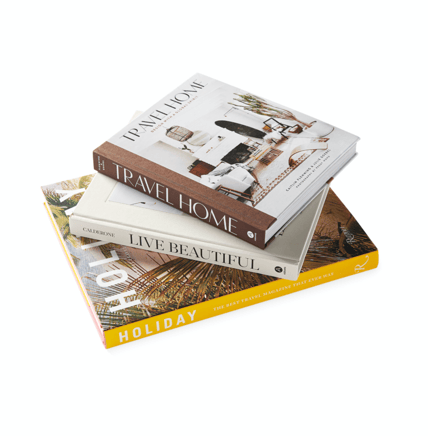 You can never have too many books, especially the aesthetically pleasing ones. We love Rothco, Conde Nasté Traveler, and Vogue.
Assouline's bestseller collection is always in good taste. They bring beauty and style to your living room. Who doesn't want to learn new design tips while they are lounging on the couch? Plus, they make the best gift for the design lover in your life.
3. Minimal & Modern Tea kettle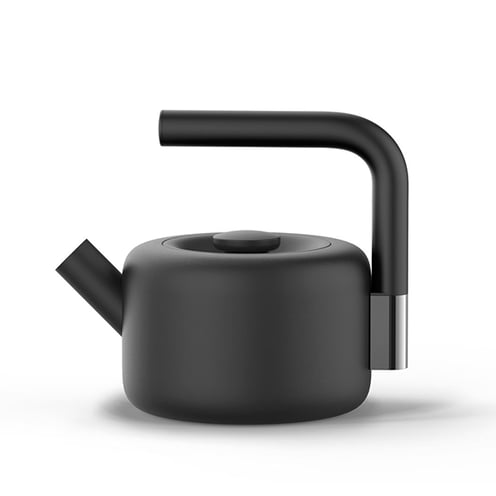 High-grade stainless steel perfect for the tea fanatic. No more loudness, this quality kettle alerts you with a sophisticated whistle to alert you the tea is ready to be enjoyed.
4. Festive Pura Smart Home Fragrance Diffuser Set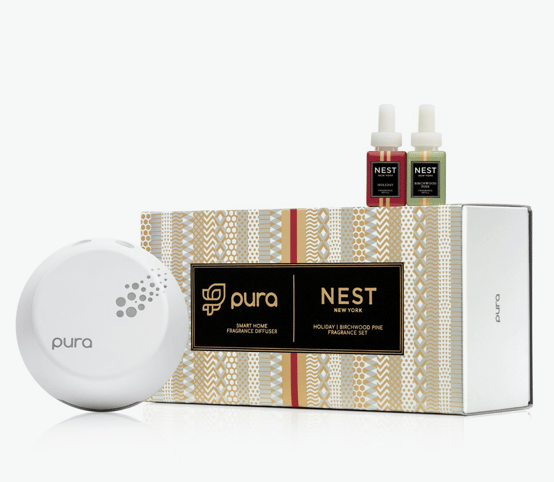 A huge part of your home's energy is its scent. Did you know that scents bring back some of the strongest memory recall? This nest diffuser is the ultimate way to circulate fresh, rejuvenating and comforting air throughout the home.
For the gastronomic entertainers, try the "block of rock salt" to add a fine (and fun) finish. This original Rivsalt product includes a Japanese style grater, a Himalaya salt rock and a desk stand made from untreated natural oak, all delivered in an attractive cardboard gift tube Salt Rock.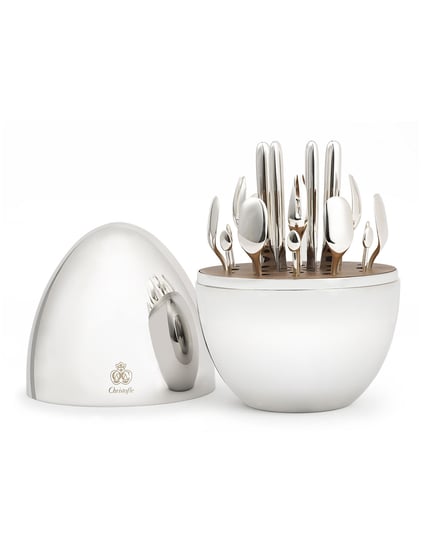 Little splurge? Check out the Mood Party Flatware Set pricey but popular. This is a great addition for all of the dinner parties hopefully soon to come in the new year.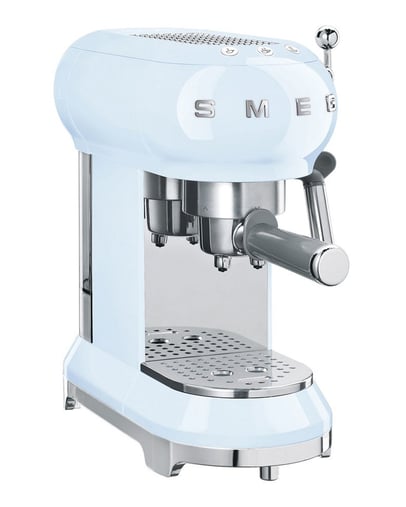 If you have a caffeine lover on your holiday shopping list this year, look no further for the perfect gift. This beauty is the perfect addition to a kitchen. We love that this Smeg Retro espresso machine comes in 4 different colors, AND make sure to check out the matching toaster!
PS - Did someone say espresso martini?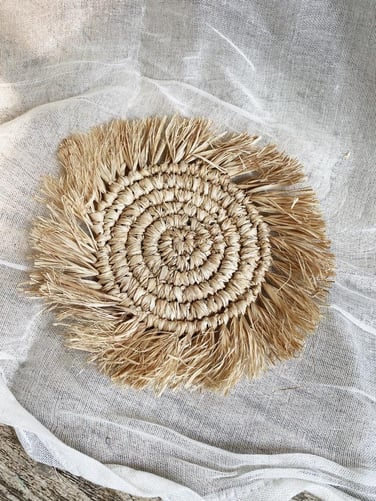 We always love coasters as a gift as there are so many incredible designs and they are always in need.
These Bondi coasters are each 100% hand-made and a perfect soft accent for your table setting. They create a unique Bohemian statement that can easily pair with many decor styles, including your holiday sets. They're available in a 4 and 6 set piece.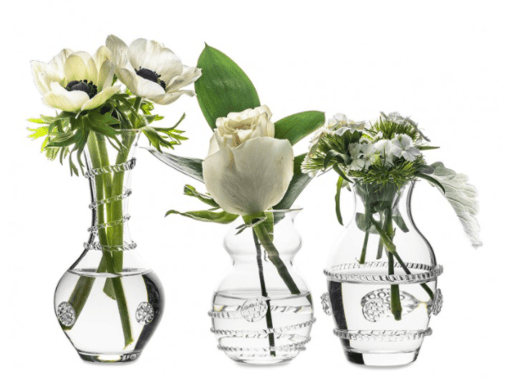 A completely understated yet chic piece of decor, a dainty set of bud vases are the perfect addition to any interior. This delicate set from Juliska are mouth-blown and unique. Sometimes, the small details are the best gift ideas, and bud vases are often overlooked.
10. Le Sabo Rose Luxury Perfumed Laundry Detergent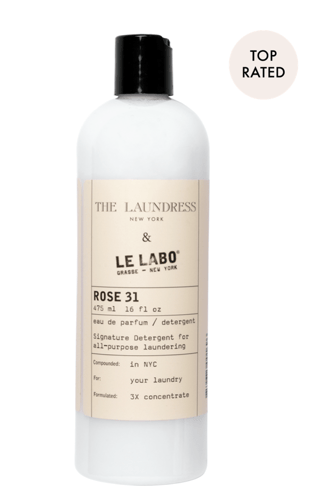 Count us in for this little splurge for the home and curated closet lover - Le Labo Rose Signature Detergent .


11. Moya Champagne Serving Set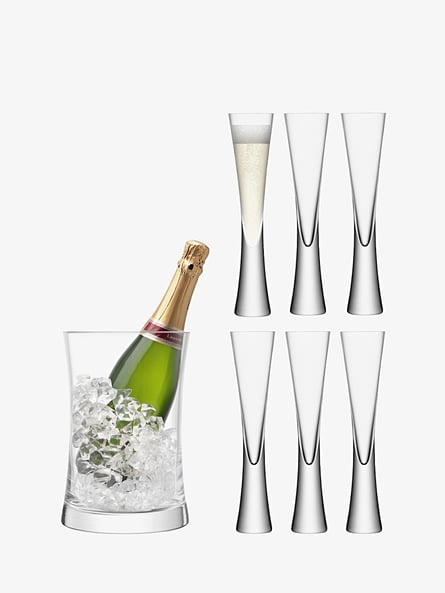 This an anything but basic 7-piece champagne serving set is mouth-blown by skilled glassblowers and bound to be a treat for any hostess & lover of bubbly. It's about time to raise a glass to a new year, in our opinion!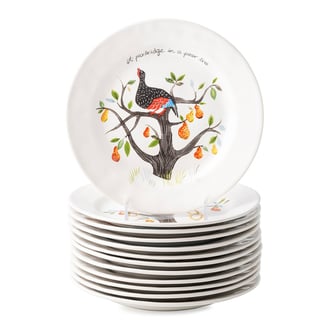 Looking for holiday dining set to eat your favorite pies this season? The set of twelve dessert/salad plates each feature one unique character from the beloved carol, Twelve Days of Christmas.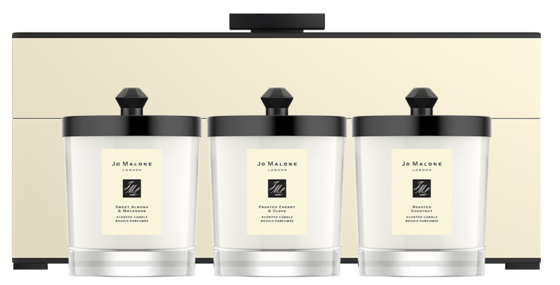 Might we say these are a cult classic?
You can absolutely never go wrong with a these signature bits of luxury. They're available in Frosted Cherry & Clove, Roasted Chestnut and Sweet Almond & Macaroon for this holiday season, all dressed in limited-edition designs.
15. West Elm Minimal Ceramic Vases
Sometimes simplicity is the ultimate statement of taste and spark for creativity.
These sleek vases go well in any room's decor and are a perfect gift for the interior decor lovers who enjoy creating their own florals and arrangements. These minimal ceramic cases come in a wide variety of shapes and if you hurry they are on SALE on West Elm!
This small shop features chic and modern woodwork decor handmade by a Virginia Beach couple. Their pieces are a great way to add some natural texture to your decor. With many styles available to ship and for pre-order, they're a great gift that fits nicely within a wide range of interior styles. Plus, it's a great way to shop small this holiday season.
17. Leather tray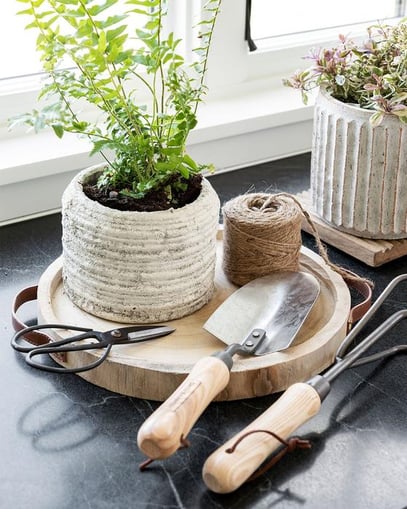 Organic yet sophisticated, this circular tray is crafted from paulownia wood and leather for a look that catches the eye without overwhelming. This is a great serving tray while entertaining, or as an added layer for styling your coffee table decor, its natural knots and grains paired with the deep tone of leather create a beautiful, refined material mix. Plus, it's cute and affordable.
18. McGee & Co Resin Display Boxes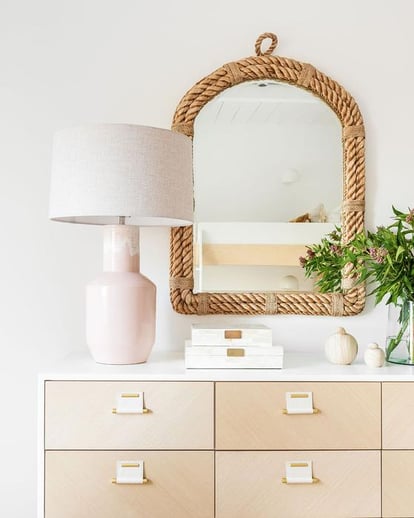 These hand crafted resin and brass display boxes from McGee & Co. are great for shelves and sideboards. Their neutral tonality and gold claps is the accent piece you are missing to elevate your decor. Not to mention it is great for organizing small pieces like bar accessories or jewelry.
---
Do you have artists on your gift list? We've got you.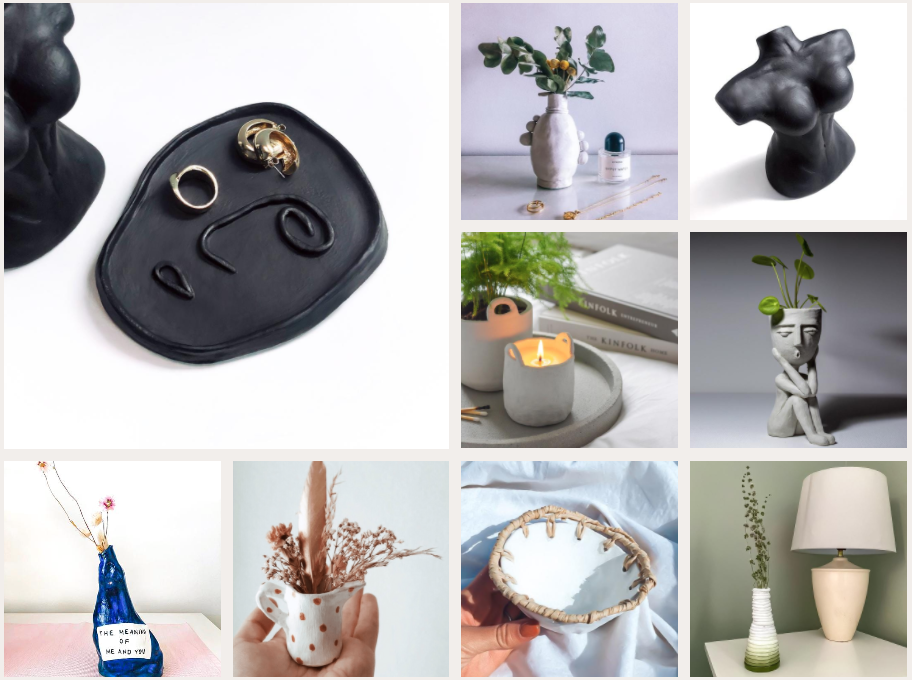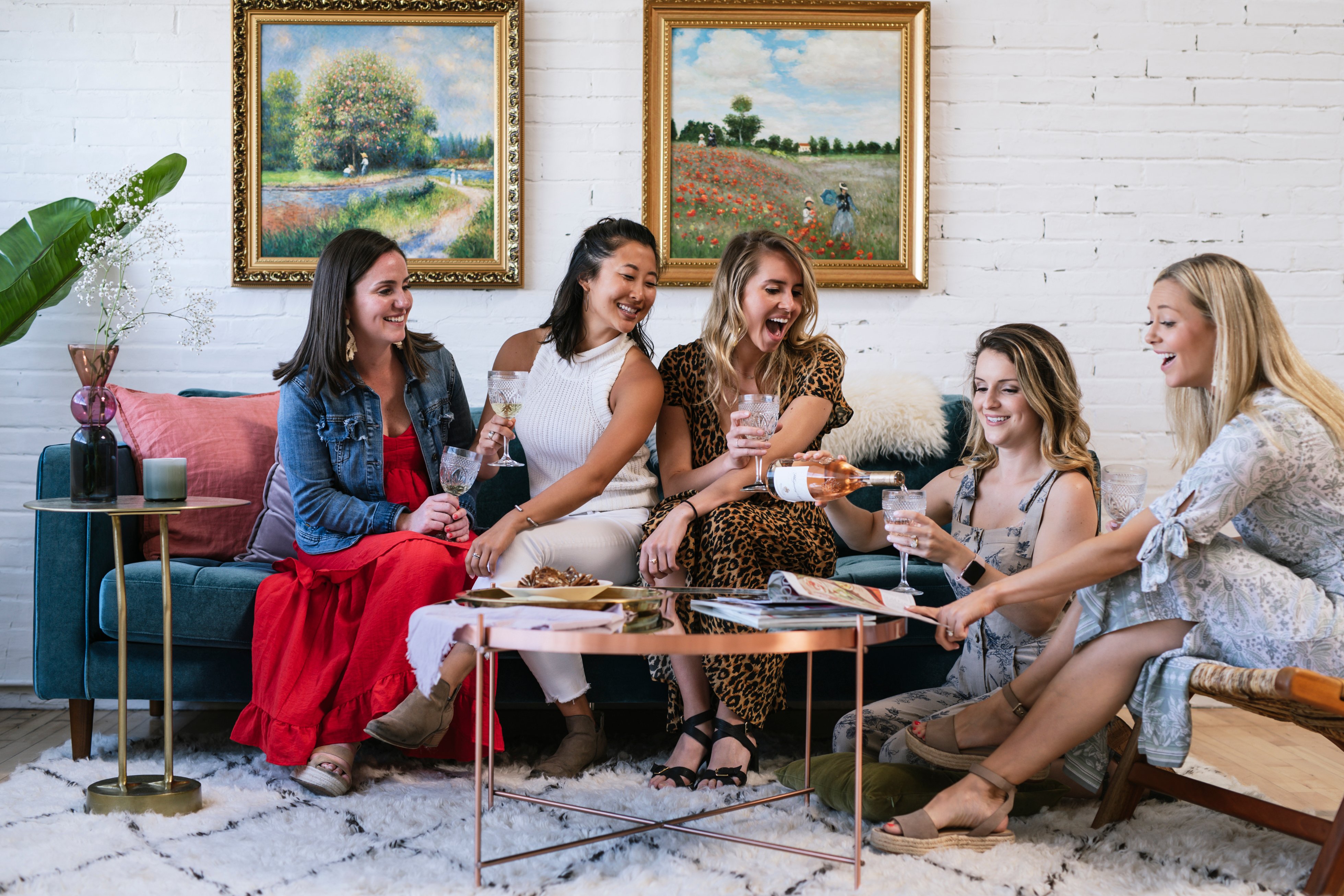 Need a painting to jumpstart your wall gallery collection? We deliver customized paintings right to your doorstep. Upload your favorite photo and start decorating your indoor decor today ->