Bernard Pfriem: My Family's Artistic Journey to Paintru
Abigail Pfriem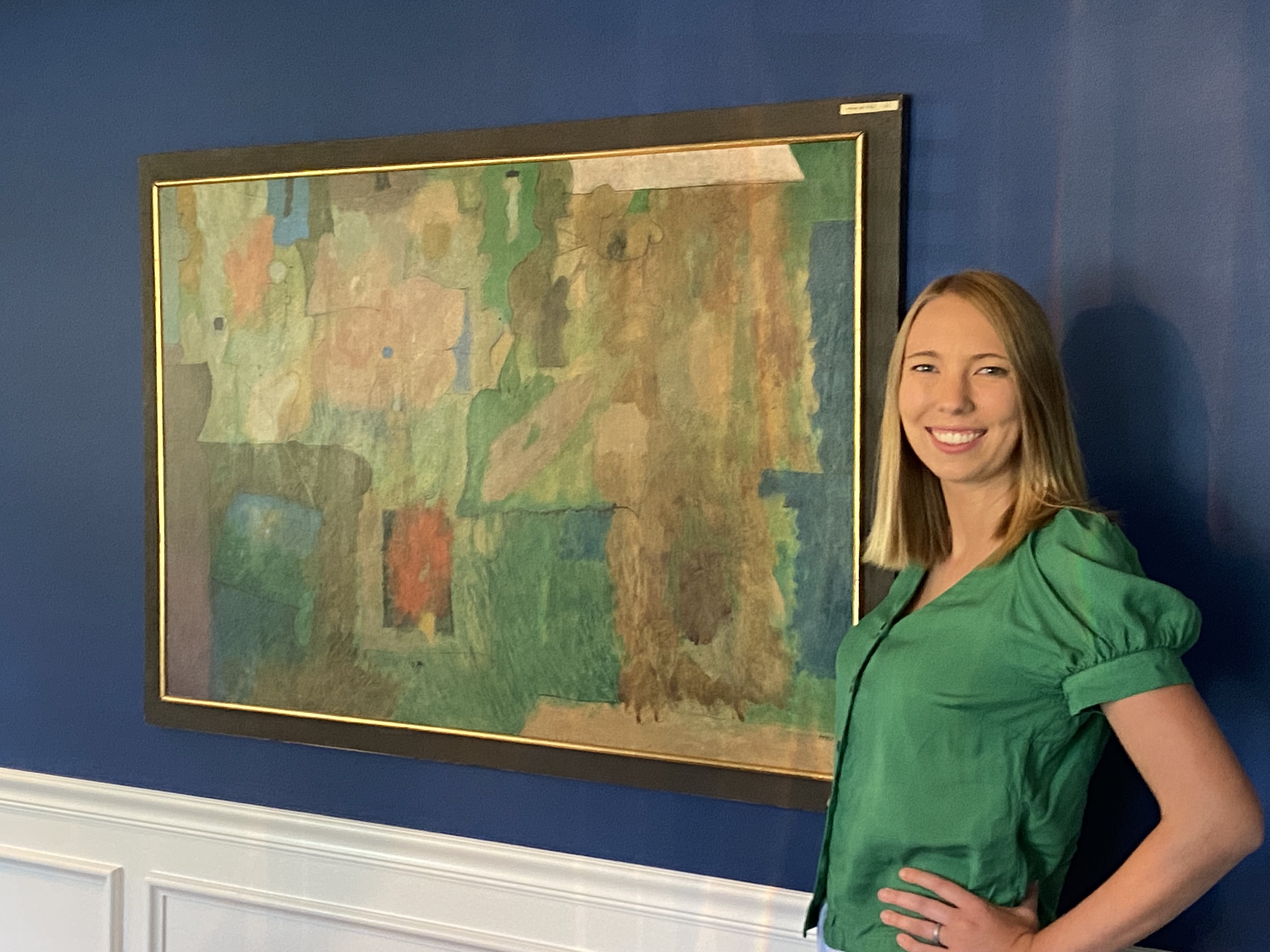 Does the name Bernard Pfriem sound familiar? Bernard was an incredibly talented artist who founded the Lacoste School of Arts in 1970. As his great-great niece, I am honored to tell you his story and how it has influenced my art journey.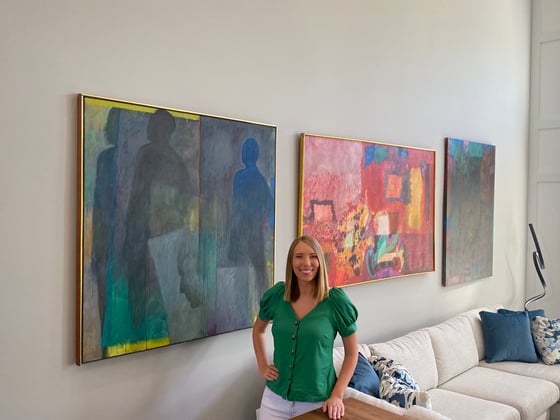 I was first introduced to Paintru when co-founder, Eric Kettani, reached out to me, looking for a customer service representative in 2020. I have always had an interest in art; taking a painting class in high school, and painting in college, especially after I joined my sorority, Pi Beta Phi. I covered my dorm walls with paintings and began to paint for friends and family, such as my favorite, which I painted free-handed for my dad, of all three of Cleveland's major sports teams' logos (see below). I had realized how relaxing and enjoyable it is to paint. So when Eric contacted me about a job, it made sense for me to start working at Paintru; and I haven't regretted that decision to this day!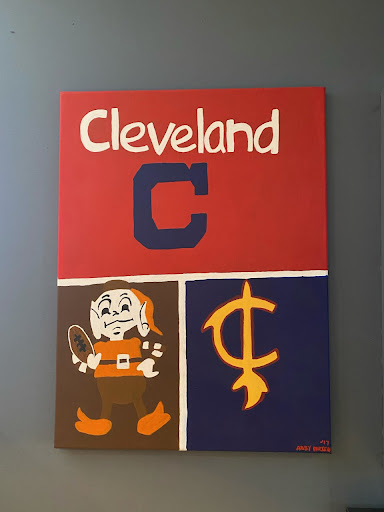 As far as my memory reaches back, my childhood home has had a gallery wall and other original paintings displayed, most of which have been painted by my Great-Great Uncle Bernard Pfriem. My siblings and I often took these paintings for granted, not always remembering that we had an artist in the family.
But most have benefited from some shared genes we possessed; my oldest sister, Kate, is a commercial Interior Designer and my sister, Brenna, is a make-up artist and painter as well. My brother, Andrew, interests vary, but he can draw a mean stick figure! Now let me introduce you to my uncle, Bernard Pfriem, who I never had the chance to meet, but feel like I know him through family traditions and the paintings that take residence in my parents' home.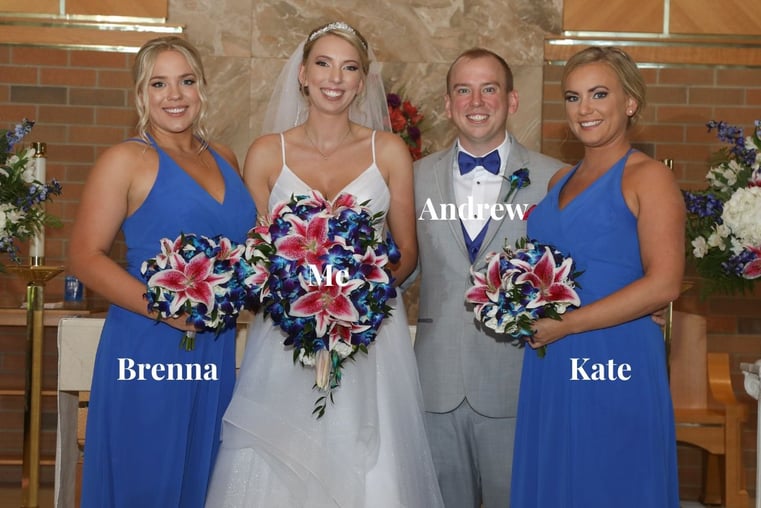 Bernard Pfriem was born in 1914 in Cleveland, Ohio. Starting in 1924, he attended many different art classes including some at the Cleveland Museum of Art. In 1936, he received a scholarship from the Cleveland Institute of Art and studied there until he graduated in 1940. After art school, he received two traveling scholarships from the Cleveland Institute of Art and Western Reserve University. With these two grants, Bernard studied art in Mexico from 1940-1942. At this time abroad, Bernard closely worked with Jose Clemente Orozco and created murals in Mexico City.
Bernard joined the U.S. Army Air Force and served in World War II for four years in California from 1942-1946. After the war, he began painting again in New York. While in New York, he taught different drawing and painting classes at the Museum of Modern Art. Additionally, Bernard began to design books, magazines, posters, and advertisements. It was also during this time that his painting style changed drastically from figurative to abstract surrealism.
Fun Fact: Bernard's small self-portraits were done without a mirror, he created them all from his memory!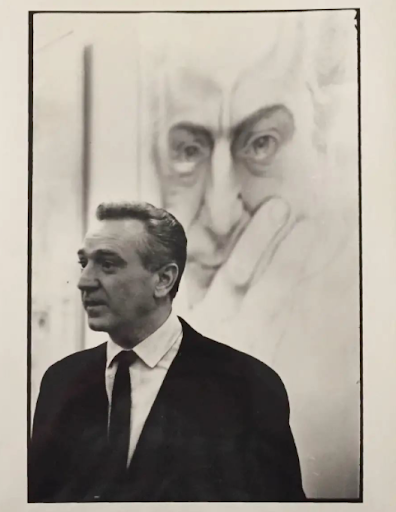 In 1951, Bernard moved to Europe. He lived just outside of Paris and worked in Meudon, a suburb about 9 miles southwest of Paris. He also set up his art studio in Paris and began to reconstruct some 17th-century ruins in Lacoste, Vaucluse in the South of France. This location was where Bernard eventually lived and worked.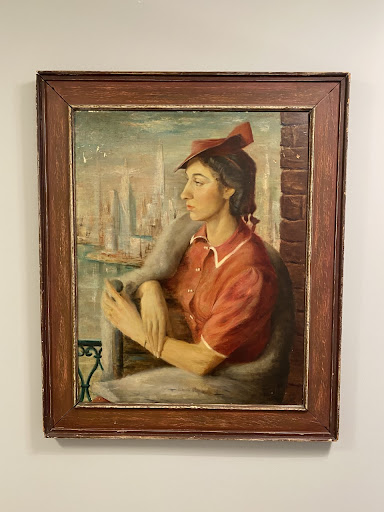 Between 1953 and 1956 Bernard worked for the U.S. Cultural Services in Europe as an architectural designer. During this time he worked in France, Germany, Austria, Holland, Spain, Italy, Yugoslavia, Greece, Turkey, and Ethiopia designing and putting together U.S. pavilions. While he traveled, he began to become fluent in French, German, Italian, and some Greek. He would also paint during his free time while traveling to all the countries.
During his years of travel, he had a one-man show in Paris and participated in many group exhibitions. He then received the William and Noma Copley Foundation award in 1959 for being so creative and talented. The award was given to artists who showed outstanding talent and to make it possible for the recipient to study and create more work.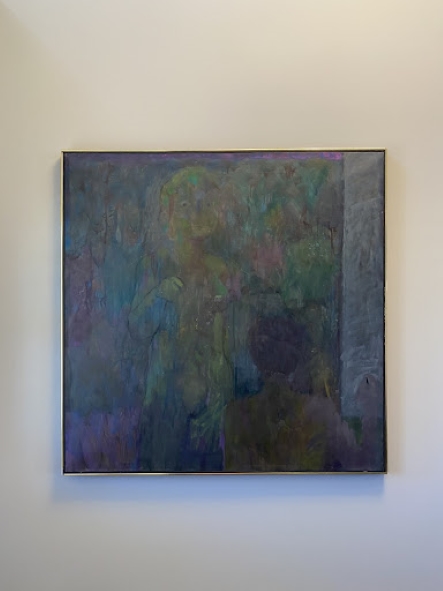 In 1964, he bought some land in Lacoste, France, and built an art studio. In 1970, Bernard started the Lacoste School of Arts and the first set of students arrived in 1971. A family story is that he bought the land near a quarry, so students could use natural materials to sculpt.
In 1980, the Cleveland Institute of Art became the primary affiliate with the Lacoste School of Arts. With this affiliation, it started an exchange program between the two schools. For years he continued to teach and paint while he was in Lacoste. Sadly, Bernard passed away in 1996 at 80 years old. In 2002, the Lacoste School of Arts became affiliated with The Savannah College of Art and Design (SCAD).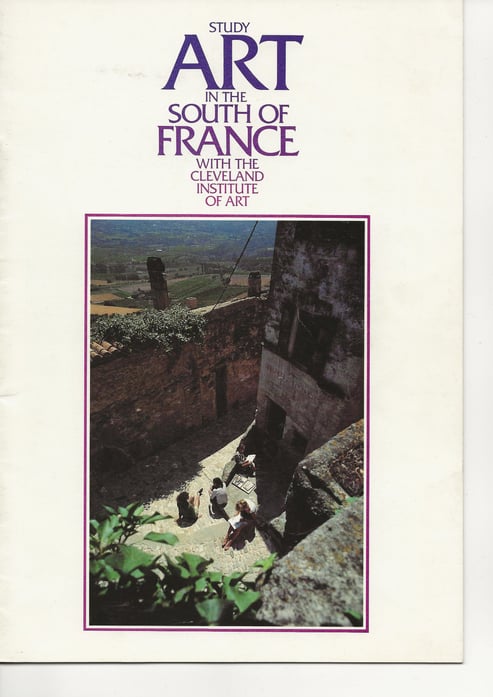 You are able to see one of Bernard Pfriem's many self-portraits at The Metropolitan Museum of Art in New York City, i.e. The Met. Other locations include the Museum of Modern Art, Chase Manhattan Bank, Cleveland Institute of Art, the Art Institute of Chicago, Atlanta Museum, the Brooklyn Museum, and various Pfriem family homes.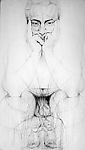 On display at the Met
Since I started working at Paintru, my appreciation for art continues to grow; not just for my Uncle Bernard's work, but for the masterpieces produced by all artists. Learning more about my Uncle and working at Paintru has inspired me to consider picking up my own paint brushes once again - even if it is only for my friends and family.
Thank you to my mom, Patti Pfriem, and my Great Uncle David Pfriem for helping me preserve the story of my Great-Great Uncle Bernard!