5 Simple Ways to Keep Your Painting in Prime Condition

Eric Kettani
Congratulations you've invested (or were gifted) a custom hand-painted artwork that you love. Don't forget the most important part, a little extra effort to keep your Paintru in the best possible condition. But how exactly are you supposed to do that?
Here are 5 simple ways to ensure your painting is properly cared for:
Step 1: Place or hang on a flat surface
Be careful when hanging or placing your artwork to ensure it lies against a flat surface. Any sharp or jagged edge can leave a dent that will disfigure your beautiful artwork. If you must lean it against something, use a frame to ensure nothing presses against the canvas.
Step 2: Limit sun exposure
Any prolonged exposure to direct sunlight will fade the designs in your oil, acrylic, and watercolor painting. Be aware of this when choosing a location for your Paintru.
If you would like to have artwork in a location where there is direct sun at times, do consider having it framed behind a UV-protected glass. There are different grades of UV protection; the bigger protection, the better. Also, never expose your painting to extreme heat, cold, or humidity.
Step 3: Dust regularly
Dust your Paintru regularly using a dry, soft, and fine brush. As for the frames, one can use a damp cloth or whatever is used with furniture depending on the material the frame is made of. We don't recommend spraying anything (such as Pledge) on artwork. Also, check your painting regularly (including the back) for any pests or insects.

Step 4: Hang securely
The best way to enjoy your Paintru is at a good eye level. Make note of the weight of the painting/frame and use suitable heavy screws and hooks. Then make sure the painting is hanging securely and safely.
Step 5: Protect during a move or storage
Plan on moving soon or not ready to decorate your indoor space? If your artwork suffered paint loss, weakened canvas, tears, water, fire, or insect damage it is better to leave the cleaning and restoration to a professional art restorer. Their goal is to stabilize and integrate any repairs in order to preserve the original artwork.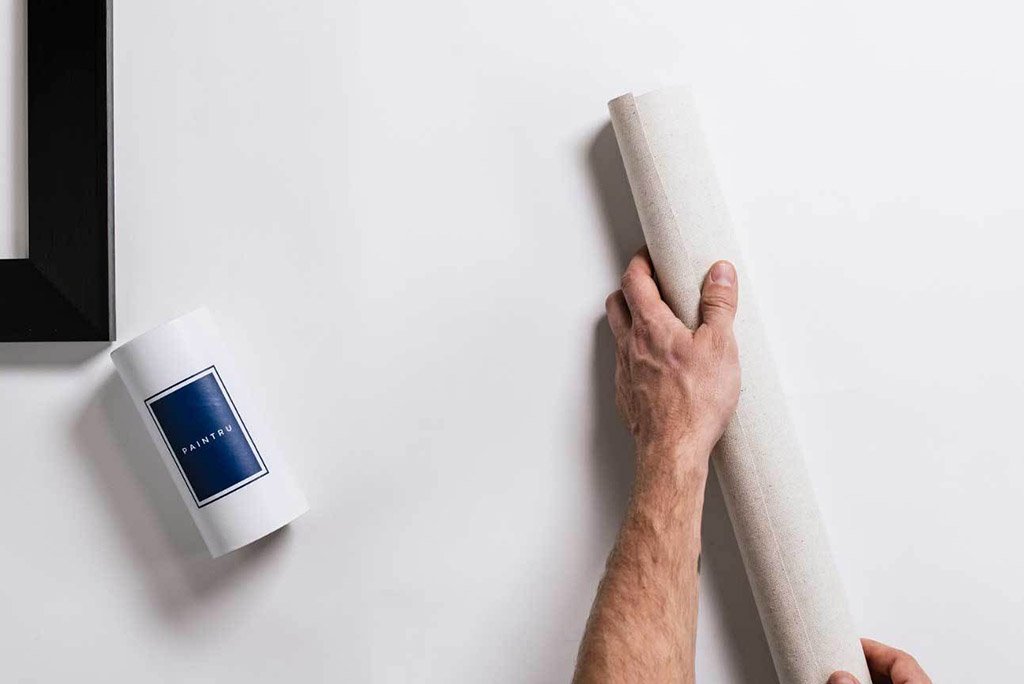 The best way to store artwork:
Remove the frame and wrap the canvas in brown paper (non-sticky, non-printed)
Wrap in bubble wrap
Place the frame on all four corners
Place the wrapped artwork in a solid box
Secure the box by doubling up on cardboard on each side of the painting to avoid movement during transportation
Upload your favorite photo and start your Paintru today ->