4 Home Office Tips to Make Your Space Work for You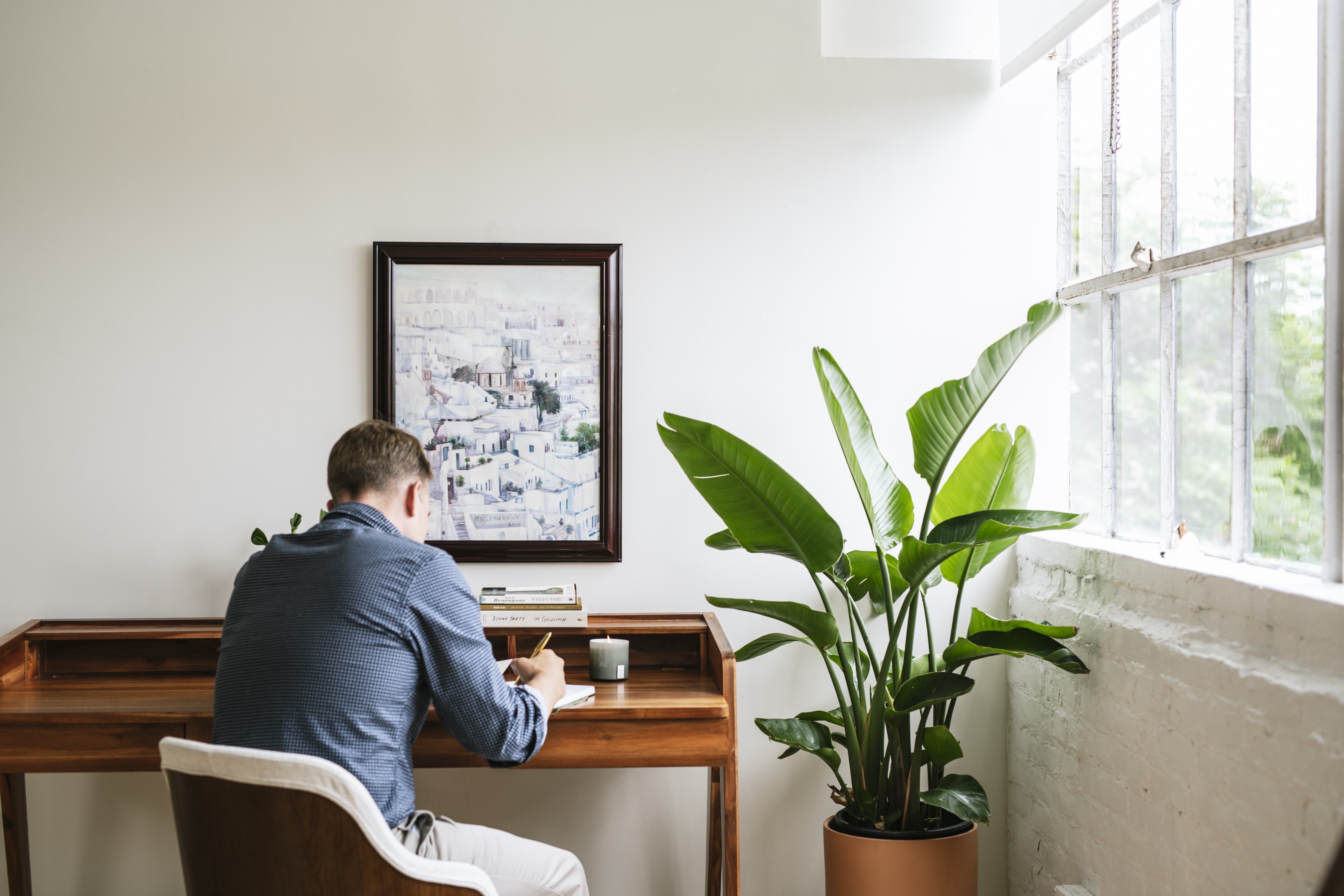 Even as offices reopen, WFH = the new norm. We have a few home office tips to boost your home office mood and productivity level.
Some days, it can be hard to find the motivation to get to work. But, we bet creating an amazing space that brews productivity and creation will help you over that hump on the toughest days.
Think light, organized spaces, vibrant colors, a breath of fresh air, and touches that make your space a bit more personal.
Follow these 4 simple tips to help to make your space work for you, whether it's an entire office or, a designated corner of your living room or bedroom.
1. Establish a Daily Routine
Just as you have office hours regularly, it's important to set office hours at home.
Allow yourself time after you wake up to make some breakfast, a morning workout, or read a book to start your day off productive.
Your routine isn't complete without an afternoon break.
After a long workday, it is important to sign off and finalize your day. Perhaps a walk around the neighborhood to get you moving so you can get physical space from the day's work. Leave the computer behind and take a break. You'll come back in full relaxation mode. Remember to motivated, especially during these times.
2) Keep Things Organized
A clean workspace means a mind open to productivity.
Have an empty mug lain around? Clean up your scattered supplies and use the mug to hold your pens and pencils.
Plus, you can never go wrong with a file cabinet. When organizing your workspace keep in mind the idea to reduce the visual clutter and you will be off to the right start. We love a file cabinet because it immediately reduces the visual clutter and helps you prioritize the documents that need to be saved versus the ones that can be recycled.

3) Refresh Your Indoor Space With A Breath Of Life From The Outside
A potted plant or a fresh cut flower bouquet can do wonders for your mood which gives you more energy not to mention the health benefits.
If you are new to gardening start with a low maintenance plant like a sansevieria to get your confidence up. Love the outdoor vibe?
Elevate your space even more by hanging your favorite landscape Paintru. Upload your memories from your past vacations today!
4) Create Your Artistic Style and Set The Scene
First off, invest in a great chair because you might as well be comfortable during your workday.
Next, settle on a style that fits you and go all in. Whether it's with an aesthetically pleasing minimal vibe or a nature-sanctuary—a cohesive look goes a long way in maintaining your concentration.
While most of these tips are meant for you to stay focused on the day ahead, there's also an odd satisfaction in showing your coworkers just how nice your setup is especially during zoom meetings.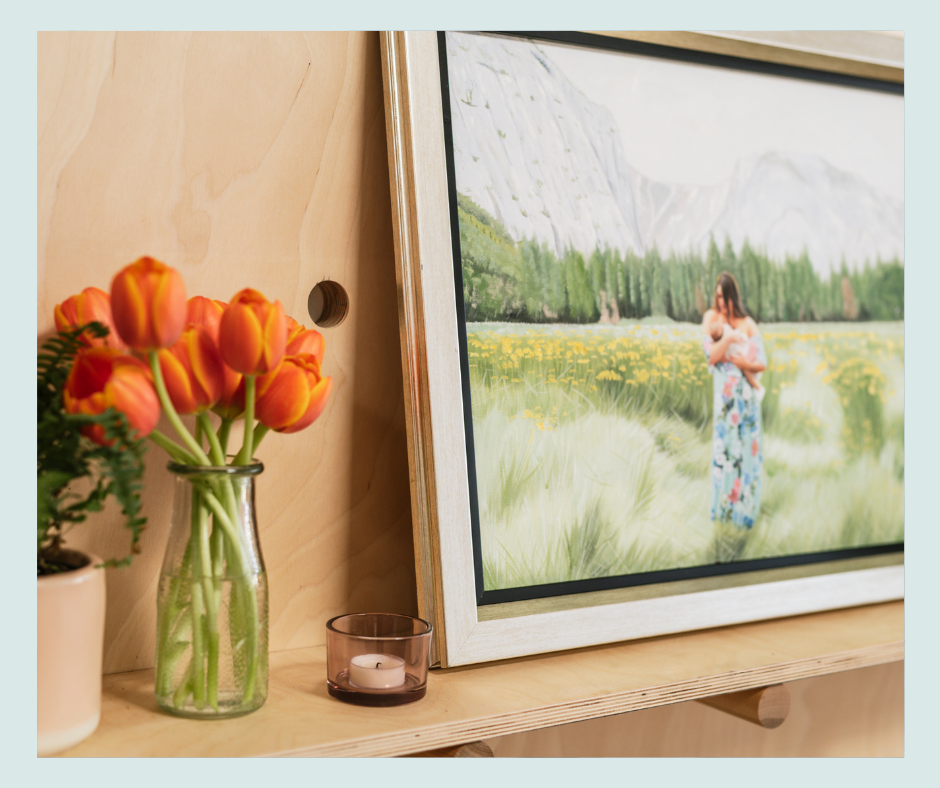 Paint the walls a color that makes you happy. If you can't paint the walls add accents found from decorations to add hints of your favorite color.

Find a View or Make One
A window's natural light is ideal, but if you're in a windowless space, hang a pretty picture above the desk, or position your chair to face the door.
A Little Inspiration:


Bring the Outdoors In
---

Incorporate Vintage Elements
---


De-clutter the space to de-clutter your mind
---


Black and White For Simple Sophistication
---


Modern and Minimalist to create clean lines (and clear thinking!)
---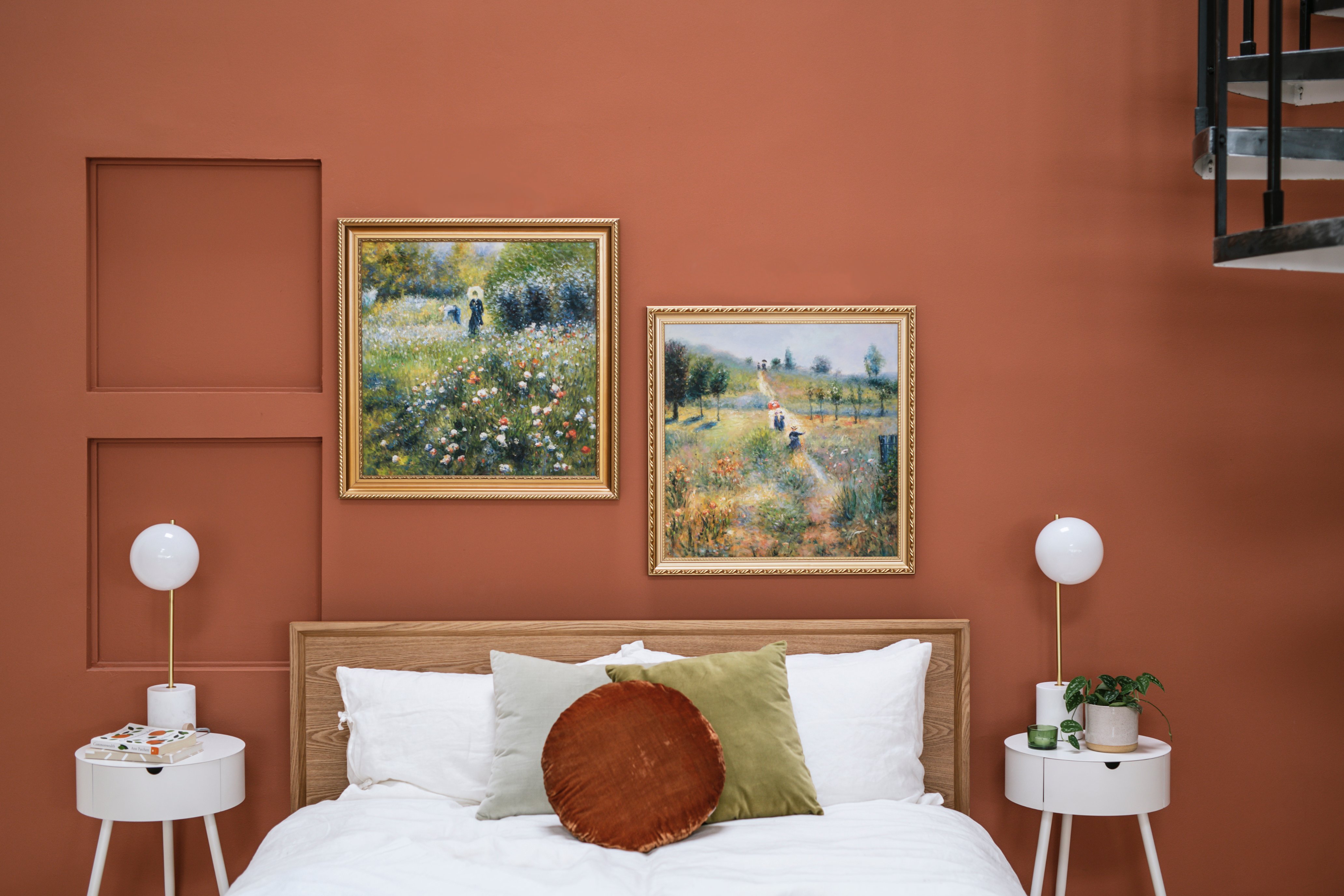 Mix soft landscapes with a bold statement color
---


Feature your loved ones to create to keep those you love close, even throughout the work day
---

Upload your photo and start decorating your home office today >